Wednesday
Featured Stories
Exploring Decorum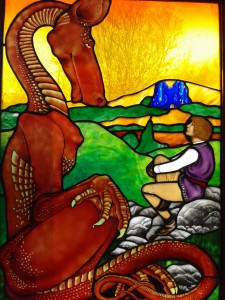 COLUMN: Living Shambhala Culture
by Amanda Hester
Adjutant, Shambhala Office of Culture and Decorum
The word decorum, particularly within the context of Shambhala culture, has to do with dignity and trust. Early on in one's engagement with Shambhala there is an encouragement to act and carry oneself, to present oneself, with dignity and integrity. Part of decorum, however, and to my mind the most important part, is that we act in a way that conveys unwavering trust in basic goodness. When we fall down in Shambhala, it is often because of a failure to do this. We talk a good talk, but it is difficult actually to manifest that unwavering trust; trust in the ultimate goodness, intelligence, and workability of others, the situation, and ourselves.
We love how this trust in basic goodness sounds, we carry it around as our motivation, we allow it to change and influence us for the better, but the concept of decorum makes us feel nervous and intimidated. Decorum is subtle, and it is egoless and therefore unforgiving. It is too easy to dismiss and misunderstand, or misrepresent decorum as being some sort of up-tight, fussy, fancy, silly business full of folding napkins and throwing parties, absurd seating arrangements and crazy dress-wardens. That is not what decorum is.
Decorum is indeed about form, how we engage with others and the environment through which we meet the world, in a million different details and possibilities, but ultimately decorum needs to be an activity that conveys trust in basic goodness, and this involves letting go. Ah-hah! Herein lies the rub, this is where we find the "yeah, but…" response. I tell you though that the mishap lineage can handle it. Even if things fall apart, there is something amazing to be learned. There is the polishing down of our habitual patterns. Gentleness can occur as the result of our trusting in basic goodness, particularly when things go poorly. Every time we let go, let someone run with something on their own, empower another's capability and understanding, allow a situation to play out, instead of fuss, we are creating a culture of kindness, of trust, we are making the Shambhala teachings more magnetizing.
It is terrifying for people to trust in basic goodness, and to see others trusting in basic goodness, to leap into that trust, because "what if", "what about when", "yeah, but!" However, trust does not need to be blind, or idiotic. That is the trust. If a child is about to touch a hot stove, we stop them. It is that line between what is trust and what is stupidity that is one's personal practice, particularly within the realm of Shambhala culture and decorum. The trick is in the letting go, letting go of our need to control things, our need to know things, our need to protect people from the vibrancy and discomfort of their own karma, our desire for things to be perfect for the benefit of all sentient beings.
Decorum needs to be about meeting people and engaging with them as human beings, fully capable, intelligent, and trustworthy. At Sun Camp we have a saying, "Speak to the warrior in people". That is trust. That is decorum.
Decorum's trust, and subsequently our culture's kindness can both manifest quite sharply. However, if we try to do that, to manifest sharply, if we bring our own ego and agenda into doing that, even if it is with the best, most well-meaning intentions, things will not go well, at the very least it will not be helpful. That is where the trust in the phenomenal world comes in, we have to trust that the phenomenal world will manifest exactly as it needs to, that there are ways of doing thing other than our own, and we just have to do what needs to be done and get out of the way. More than anything else we need to maintain trust, as well as the dignity and integrity of our decorum, be it a specific form or just a hello, and we need to deepen our exploration and understanding of decorum and of our Shambhala forms in order to do so.
In the profound religion of Islam there is a saying, that "Cleanliness is half of faith". This refers not only to how one manifests and keeps one's personal practice and household, but also to one's relationship with virtue, Tahara, or purity. This teaching talks about both outer tahara and inner tahara, of mind and body. This is obviously very similar to our practice in Shambhala, but it is the specific interconnection of these two, of inner and outer Tahara, that I think could be most helpful for our engagement with understanding Shambhala decorum. How we keep our space affects our mind, and the minds and experiences of those entering into our space. But more particularly, this interconnection between form and the mind is inextricably connected to devotion and faith.
Within Shambhala this concept is familiar territory, however, as we move forward and enter the great world outside of our friends, affiliates, and ourselves the thing that we most have to offer is our trust. Decorum is about all of the myriad ways that we can do this, through sharing ourselves, and our devotion, and most importantly, letting go.
~~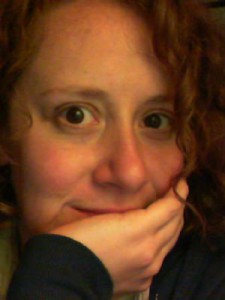 Amanda Hester
is Adjunct for the Shambhala Office of Culture and Decorum. She lives in Halifax, Nova Scotia, and enjoys Darjeeling tea.
Post Tags:
culture and decorum
,
decorum
,
Living Shambhala Culture