Thursday
Community Articles
Celebrating Marriage Equality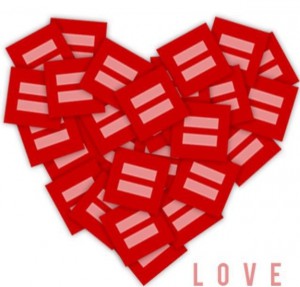 The Shambhala Diversity Working Group Celebrates Marriage Equality
by Robert Pressnall,
Diversity Working Group member and former Northern California Regional Head of Education
On behalf of the Shambhala International Diversity Working Group, I would like to extend congratulations for the decades of inspiration and hard labor that accomplished the legalization of marriage equality for gay and lesbian couples and their families and children in the United States. As well, we are grateful to the majority of the U.S. Supreme Court for legitimizing your right to marry. The last time this happened was in 1967 when mixed-race couples were allowed to marry throughout the US. Once you find a love to celebrate, accordingly, you may obtain the document with all due benefits and responsibilities. As Cornell West wrote: "Justice is what love looks like in public."
I was told nearing my own wedding that Chogyam Trungpa called marriage "the fast track to enlightenment" but at the time I didn't understand. I thought, "Great! No sweat, we love each other, this will be easy." Thirty-four years later I've learned that, of course, anyone you care for and love, and devote time and energy to, and raise your children with, that same person holds up a mirror, daily, for you to look into and find yourself in all your flawed, beautiful, wondrous glory. And at the same time they see themselves in your reflection. Once you realize there is no escape, nowhere to hide, you begin a conversation.
And so you walk side by side as companions, alone-together. And it is for this person, this love, this union, and the greater good of humanity and lineage that we aspire to enlighten ourselves and surrender to others, knowing marriage is not a solo journey but a fast track with two parallel rails joined by vehicles of communication and meditation, and wheels of feeling, being and touching, hand in hand, step by step, a nucleus of enlightened society. The contract is for others to witness and know you. Or you can fold it into a paper airplane and launch it into space!
Super-congratulations to the many gay and lesbian couples who have made this journey thus far without a piece of paper or the financial and legal benefits afforded by that piece of paper. But now that you have been granted the privilege and the right to read between the lines of your vows and jump onto the fast track with another person when the time is right, you are free, totally, anytime you dare to take the leap.
Post Tags:
diversity
,
Enlightened Society Celebrates Diversity
,
marriage