Friday
Community Articles
Going Beyond Denial
COLUMN: Enlightened Society Celebrates Diversity

Reflections on International Western Dharma Teachers Gathering and Shootings in Charleston, SC

by Shastri Charlene Leung
FACING REALITY: BEGINNING CONVERSATIONS
As the Chairperson of the Diversity Working Group for Shambhala International, I am familiar with our collective avoidance of challenging topics like racism and oppression. And, admittedly, I have avoided the topic of global warming. These were the expressed topics of the International Western Dharma Teachers Gathering I attended in early June.
For many in the US, racial awareness has been heightened this year with widespread media coverage of the mistreatment and killing of blacks by police. And especially now with the shootings at the prominent Emmanuel African Methodist Episcopalian Church in Charleston, SC, we can no longer ignore racial injustice. We may wonder what has become of humanity when a young man can join a Bible study class as a newcomer and after an hour get up and shoot 9 people while family and classmates witness. As the Sakyong has been telling us, we are at a crossroads – what we actually think about humanity makes a difference. Yet how can we not lose hope in the face of such horror? The young white shooter at the black church said he wanted to start a race war.
How can we possibly undo the materialism of racism and other oppressions? As dharma practitioners, what is our responsibility in responding to global concerns? In Shambhala we talk about creating enlightened society and protecting the earth. Is it possible without addressing the systemic exploitation of people and the planet?
We can begin by having conversations – opening our hearts and minds, giving voice to the deep sadness and depth of despair and even to the anger of injustice – to uncover and deeply understand our interconnectedness. Thus we can evolve on a path that leads beyond denial and extinction. This is how we join heaven and earth.
Locally, at Northern California Shambhala's Oakland satellite center, a pop-up weekly sitting and discussion group, the focus of discussion, contemplation, and dyads – led by a new Shambhala Guide – was the killings of the 9 Bible study members:
• Susie Jackson, 87, choir member & usher board member
• Sharonda Coleman-Singleton, 45, minister, speech therapist, mother
• Rev. DePayne Middleton-Doctor, 49, school administrator
• Ethel Lee Lance, 70, retired
• The Rev. Daniel Lee Simmons, Sr., 74, ministerial staff at Emanuel AME Church
• The Rev. Clementa C. Pinckney, 41, state senator
• Cynthia Hurd, 54, librarian
• Myra Thompson, 59, bible study teacher
• Tywanza Sanders, 26 poet, artist, businessman
Perhaps a renewed sense of the goodness of humanity arose when family members and the AME Church spoke of forgiveness and understanding of the shooter. Earlier in the day of the shootings, the youngest killed, 26 year-old Tywanza Sanders, posted on Instagram a quote by Jackie Robinson, the first African American to break the so-called color barrier in major league baseball: "A life is not important except in the impact it has on other lives."
BEYOND HESITATION: DEEPENING CONVERSATIONS

Two weeks before these killings, I attended The International Western Dharma Teachers Gathering. It was unique and inspiring – a more global example of the kinds of conversations I'm talking about. In many ways it went beyond teacher meetings I've been a part of in Shambhala. It was not only an opportunity to connect with a diverse group of Western dharma teachers but to go beyond hesitation and delve into important topics: realizing diversity, undoing racism and other oppressions, responding to global environmental concerns, and relating to mainstream mindfulness movements.
Nearly 200 dharma teachers met at Omega Institute in rural upstate NY, June 1 – 5. These gatherings were first initiated over 20 years ago by the Dalai Lama and Lama Surya Das in Dharamsala to strengthen bonds and exchange on the most important needs, trends and challenges of bringing the Buddhadharma to the Western world.
Participants included monks and nuns from both ethnic and convert communities, lay priests, teachers and ministers from vipassana, Zen, Tibetan lineages, and Pure Land representatives from Nichiren and Soka Gakkai lineages. The diversity of who we are was explicitly welcomed: our varied physical ability statuses, genders, gender spectrum expressions, races, ages, sexual orientations, traditions, geographic locations, socio-economic classes, and monastic and lay lifestyles, to name a few.
The Western Dharma Teachers Gathering presenters balanced conceptual and experiential learning to create the space to raise our awareness, to exchange ideas, to ask questions, and to hold space for the shock and pain of the grave realities we face. The participants brought varied levels of knowledge about interconnections between the historical legacy of slavery, the laws that were created to privilege some and oppress others, the current events, and our own often unconscious attitudes and behaviors.
I gained a greater appreciation for how we are all interconnected, and how we are all part of social systems around the world that were often built to protect and benefit some groups at the expense of others. This attitude has led to the exploitation of people and our mother earth, and has resulted in global warming and the mass extinction of many species worldwide. And the pace is accelerating. Can we wake up? What can we do? As dharma teachers we must continue to open our hearts and minds to global concerns and the interdependence of all beings and to join with others by engaging ourselves in solutions of body, speech and mind.
DIVERSITY, SOCIAL CONDITIONING, AND CULTURAL HUMILITY
Having been chosen to present a break out workshop "Diversity, Social Conditioning, and Cultural Humility," I was honored to share the work of both the Diversity Working Group and the UNtraining, an organization in which I teach, that is dedicated to healing personal and social oppression (UNTraining.org). The term "cultural humility" was coined by Tervalon and Garcia, two American social workers in the nineties, and continues to be timely.
One workshop participant was in tears feeling the impact of racism and how it seems to have manifested as segregated sanghas in western Buddhism. She had never quite seen so clearly how the history of slavery and many laws and social policies are the karmic beginning of so much suffering that we see in the US today. She was devastated and wondered what she could possibly do in the face of overwhelm. How can we make the teachings more accessible, she wanted to know.
At this point, perhaps, it is not a matter of simply trying to bring more diverse people into our sanghas; it's also about opening to our own personal and cultural awareness of ourselves and other cultures, and having the bravery and curiosity to see what we don't see: who we are, karmically, as individuals and groups. It's a practice of seeing how we unconsciously participate in a world that exploits people, animals, and nature, and often excludes "other" people from our communities, and sometimes excludes "other ideas" from our own contemplations. Uncovering the complexities of how we were raised in a culture of exploitation – a throw away culture, a culture of ISMs – can feel disheartening and even bring up guilt or shame.
However, when we acknowledge our caring hearts and stay connected to basic goodness and the truth of "the way things are," we can fearlessly develop self awareness with an attitude of inquiry, sensitivity and active listening. We can develop what's been called "cultural humility", the life long process of self reflection and self critique that supports cultural differences and helps to create inclusive and interdependent cultures. The Shambhala Diversity Working Group is introducing practices that help us more deeply explore our societal habitual patterns and cocoons while staying connected to Shambhala principles such basic goodness as we engage in the everyday local and global worlds we live in.
HOMO SAPIEN SAPIEN UNIVERSALIS
Pope Francis, in a hundred-and-eighty-page encyclical addressed "to every single person on the planet," recently described climate change as one of the world's most pressing moral, ethical, and religious challenges. At the Western Dharma Teachers Gathering, Rinaldo Brutoco, a renowned speaker for raising awareness of global warming in the business world, shared the Sakyong's and the Pope's sentiments that we are at a crossroads. He warned that given the trajectory we are on with respect to global warming, we are headed toward extinction. He further suggested we should remember that we evolved from homo sapiens (Neanderthals or the species standing erect, that "knows") to modern day humans or homo sapien-sapiens (the erect standing species that "knows that it knows" or "is aware"). But that is not enough, we must evolve into homo sapien sapien universalis – the erect ones who know they know they are interconnected to all.
These are some of our challenges in the journey to create enlightened society.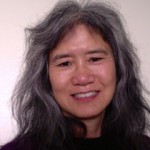 ~~
Charlene Leung was appointed by the Sakyong Mipham Rinpoche as a Shastri in 2010. She has served as the Chairperson of the Diversity Working Group since 2009.
Post Tags:
diversity
,
Enlightened Society Celebrates Diversity