Friday
Community Articles
Being Old at Encampment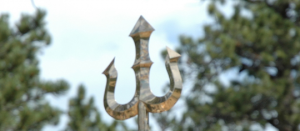 COLUMN: Aging in Enlightened Society
Reflections on attending the 2015 Trident Assembly during Magyal Pomra Encampment on the Kasung Encampment Grounds in Tatamagouche, Nova Scotia
by David Whitehorn
Being 73 years old, my first thought, upon seeing an announcement that a three day "Trident Assembly" would be held in the midst of the ten day Magyal Pomra Encampment (MPE), was: "am I too old to handle the MPE experience"? Having attended six full encampments over the past 15 years, I know firsthand that MPE is perhaps the most physically and psychologically intense retreat program we have in the Shambhala mandala. (Read more about it here)
The Makkyi Rabjam (the military title of the Sakyong) has often said that we should return to MPE as often as possible, but as we get older and older, is that possible?
The issue of how older Kasung can participate in MPE is, of course, becoming more and more relevant as those of us in the demographic baby boomer bulge move into our 60s and 70s. During the planning for MPE 2008, the 30 year anniversary of the first MPE, an effort was made to encourage older Kasung, who may have stopped coming to MPE years ago, to attend. In that context a new area within the MPE mandala was created, called "Yeshe Heights", where older senior officers could be housed together. They were not required to participate in the full schedule of daily MPE activities, but did help with work in the kitchen and other essential tasks. Primarily their role was to act as elders, interacting with the young Kasung by giving talks and visiting camp fires.
One evening, the Makkyi appeared, unannounced, at the Yeshe Heights campfire and engaged the officers in deep conversation about the future of MPE. I remember him saying that anyone, regardless of the state of their physical health, should be able to attend MPE, "even someone in a wheel chair." As the Desung Officer for several MPEs, this command seemed particularly relevant. Quite often particular Kasung at an MPE find that they are not able to participate fully in all of the physical activities. They tend to feel that they are, thereby, missing out on the MPE experience. But actually, once one enters the MPE container, whatever happens is MPE, and each person's experience is different.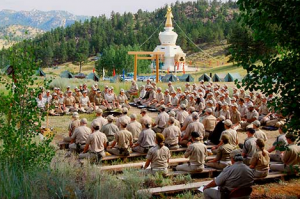 With that view in mind, it seemed clear to me that I could attend the Trident portion of MPE and adjust my participation in particular activities, including drill (close order marching), based on my physical capability. This turned out to be more than workable. The non-commission officers (NCOs) who lead drill, and generally guide us through all the daily activities, were attentive, kind and supportive, most of the time, whenever I, or anyone else, were in need. As well, there were Desung everywhere, at the command group, platoon and squad level, who were always available to provide advice and support.
This was particularly essential for me at Trident because, although I am an older senior officer, there was not room for me, and a number of others, in Yeshe Heights. Instead, we lived with the "troops" in one of the three platoon areas (with each platoon further divided into three squads). Having lived in Yeshe Heights in 2008, somewhat separated from the rest of MPE, the contrast of being right in with the troops and experiencing the relentless, and often unpredictable rhythm of MPE was quite interesting, and surprisingly uplifting.
Talking with other senior officers who have experienced both the somewhat protected environment of Yeshe Heights and the vulnerability of life with the troops, I have concluded that most of us would actually prefer the latter. I was also struck with the similarities between the choices that face old people in society in general and the choices we old officers face at MPE. In society, there is a tendency for old people to become separated and isolated from the flow of society. We become segregated in retirement communities and assisted care facilities, relating only with other old people. In doing so, we miss out on the day-to-day, moment-to-moment life of younger people and the evolving culture of society. The other choice is to consciously seek out multigenerational environments.
For me, nothing can compare with the opportunity to share the experience of marching in close order with twenty-five people, women and men of all ages, gliding as if one entity across the irregular ground of a mountain meadow for twenty minutes in a hot sun under blazing blue skies, minds open to the experience of earth, greenery, sky and sweat, and then, upon being dismissed by the NCO, flinging ourselves down on the ground, pulling out our canteens and guzzling cool water while listening to the joking banter of our comrades.
As we continue to explore and evolve the form of MPE, of Shambhala society and of society in general, I look forward to working with the balance of how old people can be fully included while both attending to their actual physical capabilities and offering them full participation in the delights of multi-generational warriorship.
It seems to me that warriorship, so clearly cultivated in the MPE container, is ultimately about being. For those of us who are old it is about being old.
~~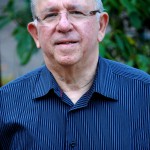 David Whitehorn Rupon is Education Officer and member of the Desung Council, the advisory group to the Desung Arm Commander of the Dorje Kasung. He was also the founding chairperson of the Shambhala Working Group on Aging.
Post Tags:
aging
,
Aging in Enlightened Society