Monday
Featured Stories
Refuge Recovery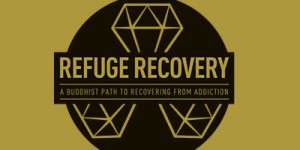 COLUMN: Radical Compassion
Shambhala Times Exclusive Interview with Noah Levine
conducted by Cameron Wenaus of retreat.guru and Sarah Lipton, Editor-in-Chief of the Shambhala Times
transcribed and written by Emma Sartwell, Shambhala Times Volunteer
written by Ani Dawa Chotso, Shambhala Times Volunteer
This is an excerpt from an interview that Noah Levine gave to Sarah Lipton and Cameron Wenaus about the path of recovery that Noah lays out in his new book, Refuge Recovery.
From the Back Cover: Refuge Recovery is a Buddhist-oriented, non-theistic recovery program that does not ask anyone to believe anything, only to trust the process and do the hard work of recovery. In fact, no previous experience or knowledge of Buddhism is required.
Shambhala Times: So, why this book?
Noah Levine: Recovery is a big part of my life's experience. There's been some interesting things done over the years about the 12-step approach and the Buddhist perspective, but nothing really satisfied me. I just came to the place where I knew that Buddhism is a completely viable path to healing and awakening from all forms of suffering, including the suffering of addiction. And nobody was doing it; nobody was really stepping forward.
Like in Shambhala, in your community, you guys have Heart of Recovery groups at a lot of Shambhala Centers, but they're still talking about the 12 steps, they're still talking about this very Judeo-Christian "you have to believe in God in order to recover or there's no hope for you," and it just felt like, this isn't necessary, we don't have to keep talking about Christianity.
The dharma is full, the path to recovery is spelled out by the Buddha. Even though I was sort of a hesitant leader, a hesitant person to do it, since nobody else was doing it – and I even talked to some of the other Buddhist recovery people about, let's just do a Buddhist system and nobody was so interested in doing it – I had enough ambition and maybe arrogance or whatever it takes to say, "Well, okay I will create the first Buddhist recovery program and really do it as a program where people can do peer-led meetings and groups and meditate together." It's the four noble truths and it's the eightfold path – it's called Refuge Recovery, and it's written specifically for addicts, and it's not much different – the teachings are the teachings.
I know that you guys have a little bit of a different perspective on this, but from a Theravadan Buddhist perspective, the Buddha was asking people to completely abstain from drinking and using drugs. The Fifth Precept was about abstinence from a Theravadan perspective, so of course that's very supportive for addicts: saying, whether you're an addict or not, the Buddha didn't want us to drink, even recreationally.
This abstinence-based program starts with looking at the suffering of addiction, First Noble Truth. It looks at the underlying causes and conditions that perhaps created some of the addictive tendencies, which is the Second Noble Truth, and then taking refuge in awakening in recovery, Third Noble Truth. Finally the Fourth Noble Truth, taking refuge in the Buddha and the dharma and the sangha as that which will lead to our recovery, and following the Eightfold Path that will lead to healing and to awakening.
It's been really fun to have it out there, and people are starting Refuge Recovery meetings all over the country, all over the world – in Central America, South America, in Canada, Europe. I'm hopeful that actually this will become a viable alternative for recovery – that people won't have to keep going and talking about a Christian God that they don't actually believe in. That they'll be able to come and speak about the Buddha's dharma that they do actually resonate with. I'm hopeful that Shambhala communities will take to it too, because you guys have so many centers around the world, and I'm hopeful that Shambhala will start refuge recovery meetings for their community.
ST: If you're not in recovery, what's one of the big obstacles maybe that you've faced or someone might face who's not yet in recovery to saying, "Oh, maybe I could do this?"
NL: So you're talking about somebody who's perhaps an alcoholic or an addict who's thinking about recovery but not quite there yet?
Well, I think there's a lot of obstacles – one is letting go of the habitual pattern of satisfaction. The cravings that arise, the craving for the drug, for alcohol, which of course is just craving for pleasure and aversion to pain and discomfort – that's very difficult, when you've created a pattern where your body becomes actually dependent, and your mind, and you're just so used to going for that drink after work, or that drug, or whatever it is.
Taking on an abstinence-based lifestyle is challenging work, because at some point we just have to decide: do I want the short-term fix or do I want the long-term happiness? Do I wanna escape from this unpleasantness right now, or do I want to live my life in a way that will lead me to compassion for unpleasantness? I just encourage people to go for it, and to stop drinking and using right now, and if you can't on your own, seek treatment.
One of the things that I've set up – because sometimes you do need to go and live and have that support of a sangha, of a community, to detox and to recover – so I've actually set up a whole recovery program where people can come and live in Los Angeles, and I have houses that they can live in, and a treatment program where they meditate every day. We ask people to come for three months, for 90 days, and towards to end of the 90 days, it's our intention to have people do a retreat as part of their recovery process. So if you can stop stop; if you need some help and some support, seek that help and that support. Let people love you and support you in that process of recovery.
ST: I'm wondering if there's anything final you want to offer?
NL: I'm hopeful that more and more people will consider taking the Fifth Precept seriously. Even if you're not an addict, I'm hopeful that more and more people will consider an abstinence-based life in support of mindfulness, in support of the wisdom and compassion, and also in solidarity with all of the addicts who are suffering.
I recently wrote a little editorial for Buddhadharma magazine about the Fifth Precept, and about how many Buddhist communities are not practicing abstinence, and about how much suffering there is sometimes. You get that alcoholic coming in and seeing, "Oh, well the teachers drink and the community drinks," and then it makes it that much harder for them to find recovery. So I think also as a compassionate action in solidarity, I hope that more and more people consider really being sober and really interpreting the Fifth Precept as abstinence, as I do.
That would be the last thing, just this encouragement to consider sobriety whether you're an addict or not.
Read more articles in the Radical Compassion column by clicking here.

~~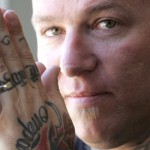 Noah Levine, M.A., has been using Buddhist practices to recover from addiction since 1988. He is the founding teacher of Against the Stream Buddhist Meditation Society. More information can be found on the website: www.refugerecovery.org.
Post Tags:
Noah Levine
,
Radical Compassion
,
recovery