Sunday
Featured Stories
Don't Give Up On Yourself
Looking at the challenges of caregiving from a dharmic point of view
by Andrea Sherman and Marsha Weiner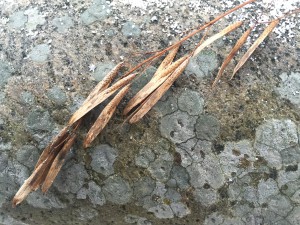 "The essence of Warriorship, or the essence of human bravery, is refusing to give up on anyone or anything."  Trungpa Rinpoche, Sacred Path of the Warrior
Don't give up on anyone has special meaning when you find yourself in the circumstance of being a caregiver. Whether you are caregiving for someone living with chronic or fatal illness or caring for someone with cognitive or emotional challenges; whether you are a professional caregiver or family or volunteer caregiver, don't give up on anyone amplifies the need for self care. Don't give up on anyone, including yourself!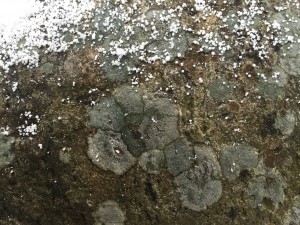 The demands of caregiving are undeniable, as caregivers are up close and personal with old age, sickness and death, trying to use their skills to ease the suffering of others, with kindness and compassion. Caregiving is challenging. When meeting those challenges, obstacles arise.  The health care profession has even coined two terms to describe what can happen to caregivers as they meet the challenges; caregiver burnout and the more recent term, compassion fatigue. Each can resemble aspects of depression and refer to a state of being to which caregivers are particularly vulnerable.
Among other gifts, the dharma offers the paramitas, the transcendent qualities of the heart: generosity, discipline, patience exertion, meditation and wisdom. Like an inner compass, paramita practices can guide us away from the shore of caregiver burnout and towards the shore of awakening.  Consider the first paramita, generosity, to give care, gratuitously, with no expectations. Spacious and abundant, such caregiving dissolves the dichotomy between caregiver and care receiver. Similar to tonglen meditation, the paramitas become an antidote to burnout. When caregiver burnout begins to arise, generosity can shut down. We become irritable and short tempered. What was spacious suddenly constricts. We begin to measure our love, as if we can dole out compassion.

But remember; don't give up on anyone, including yourself. You can turn to the dharma and discover tools to cultivate balance and equanimity to mitigate burnout. Caregiving can be a transformative experience. It brings us up close and personal to another's suffering and presents opportunities to experience compassion-in-action. With meditation and paramita practices, you can mitigate burnout and experience the spiritual fruits inherent in caregiving. That is, if you don't give up on yourself!
Andrea Sherman and Marsha Weiner created Seasons of Care, a selfcare program for caregivers using the contemplative and expressive arts. They are currently working on a book about harvesting the spiritual fruits of caregiving.  Andrea is on the Shambhala Working Group on Aging and Co-Chairs Conversations on Aging at NY Shambhala.  Marsha leads informal meditation groups, including groups for people in recovery.  
Editor's note: Coming soon, another article from Andrea and Marsha, offering step-by-step instruction for meditative practices that can serve as self-care tools for caregivers.
Post Tags:
burnout
,
care for the caregiver
,
generosity
,
generosity practices
,
self-compassion