Thursday
Featured Stories
Making Friends with Yourself
How dharma can ease the experience of isolation when caregiving
by Andrea Sherman and Marsha Weiner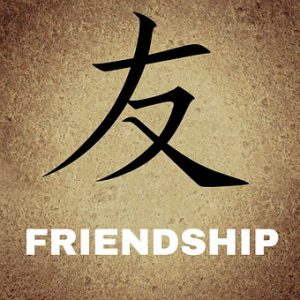 We continue to explore how dharma can help mitigate caregiver burnout. In this article we explore how practicing unconditional friendship with yourself can increase your resilience and overall health and well-being, especially when caregiving.
Isolation can be one of the pitfalls of caregiving. We get isolated not only because of the tasks and chores of caregiving, but also because of the strong emotions that arise such as guilt, anger, resentment and fear. Dharma provides us with a perspective on those "dangerous" emotions and reveals that isolation is one of the paramount illusions that can add to our suffering. In a state of mind that is infected by isolation, the quality of care we deliver is diminished.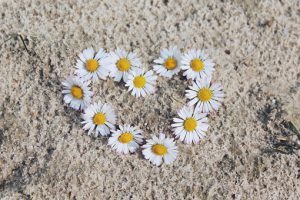 When you are a caregiver and recognize when the wall of isolation begins to rise around your mind, and your heart, sometimes just taking a pause is a powerful way to befriend yourself and to remember that you, yourself, as much as anyone in the entire universe, deserve to have your love and affection. Caregivers are often in situations of acute emotion. Even in these situations, a simple pause to befriend oneself as form of selfcare can have great benefit.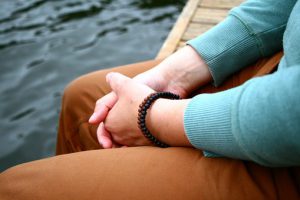 We were working in the Bronx, New York with a group of family caregivers for veterans of the Iraq and Afghanistan wars. Some of the soldiers had experienced multiple deployments.  The group of parents, spouses and friends of the veterans were living with the confounding and frightening effects of Post-Traumatic Stress Disorder (PTSD). They witnessed their loved ones caught in turbulent and violent flashbacks ignited by unpredictable triggers, frequently accompanied by severe and often frightening mood swings.  These caregivers continued to experience the kind of powerful emotions that can easily fortify a sense of isolation. For them, a selfcare program was more than just a good idea, it was vitally important since they were also vulnerable to secondary trauma.
Here are a few of the gap practices we discovered with the caregivers which helped them befriend themselves, so they could maintain their own well-being and continue to give the best care possible to their loved ones: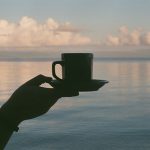 A cup of tea, some love for me
As you reach for a cup of tea with one hand, place the other on your heart as a gesture of tenderness to your own open and loving heart
Notes to Self
As you make the various caregiving lists of doctor's appointments, medications, etc., include a list of Notes to Self. These are messages of selfcare, such as:
Breathe
Right here, Right now – what are you feeling?
Remember anicca (impermance) – the feeling is impermanent and it will pass.
Thirsty? Drink some water.
Stretch

Where is the tightness? Try to let go.

How can I help you?

What would you advise your best friend?

Hi there, friend!
These  simple Notes to Self can easily become habit forming, in a gentle, positive and powerful way. You can write them out and place them in your car or on the bathroom mirror, carry them in your pocket, or even stick them in your shoe!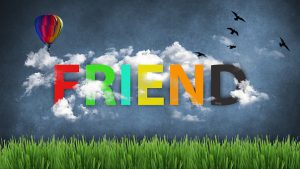 When caregiving, we can't always take time on the cushion for formal practice. But we can always steal a quick moment for self care, which will cultivate the seeds of our greater aspirations and ease the sense of isolation that can easily arise.
As the Dalai Lama famously said, "Be kind whenever possible. It is always possible."
So, remember to be kind to yourself; it's what your best friend would tell you!
Andrea Sherman and Marsha Weiner created Seasons of Care, a selfcare program for caregivers using the contemplative and expressive arts. They are currently working on a book about harvesting the spiritual fruits of caregiving.  Andrea is on the Shambhala Working Group on Aging and Co-Chairs Conversations on Aging at NY Shambhala.  Marsha leads informal meditation groups, including groups for people in recovery. 
Editor's Note: This is the next-to-last installment in our series on Dharma Tools for Caregivers. Andrea and Marsha are working on a book about harvesting the spiritual fruits of caregiving. You can follow them @SeasonsOfCare.
Images courtesy of Pixabay.
Post Tags:
care for the caregiver
,
caregiving
,
self-compassion