Tuesday
Featured Stories
Caregiving as a Spiritual Discipline
Discipline, a paramita that packs a surprise for caregivers
by Marsha Weiner and Andrea Sherman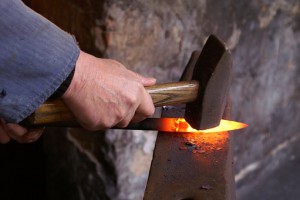 When we started this series on dharma tools for caregivers, our exploration included the paramitas, those transcendent qualities of the heart, and whether they could guide us away from the shore of caregiver burnout and towards the shore of awakening.  The first paramita, generosity, seemed to fit well with our theme of Don't give up on yourself  — and highlighted that caregivers should extend generosity to themselves in self-care, especially with metta meditation. Now, we've decided to explore another paramita; this time, discipline. The notion of discipline can come as a jolt to caregivers. For many, the concept of discipline connotes what one "should" do. It's fair to say that not too many caregivers are seeking more tasks they "should" be doing!  But upon a deeper exploration of discipline, we've discovered a surprise.
Let's explore. For a practicioner, discipline and practice are intertwined. If we maintain a shrine, follow the guidance of our teacher, and engage in other practices, they all combine as a well-crafted discipline with the goal of helping us fulfill our aspiration along the path. Through a disciplined practice we meet our inertia and laziness, our stubbornness and pride, our arrogance, zealousness, low self-esteem – and all the rest! In short, by giving ourselves over to the discipline of practice we meet what we have to work with, and that is our ego.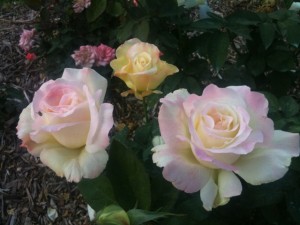 The good news is, we come to trust discipline. Sitting on the cushion becomes familiar, like the creases in a love letter we unfold to read over and over. Looking at certain images on an altar or shrine can immediately uplift our minds. Chanting with our sangha generates momentum and sweetly reaffirms our commitment. The more we pursue a particular discipline, the more familiar it becomes. The more familiar it becomes the more we trust it, and the more we trust it, the easier it is for us to soften and to open, to lend ourselves more fully to the process.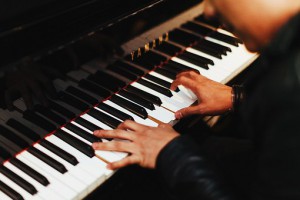 Artists understand this aspect of discipline. A musician has to master the basics before he or she can play freely.  The basics are mastered by doing scales again and again, and again and again — over and over and over. There's that old question, "How do you get to Carnegie Hall?" The answer is always the same: "Practice, practice, practice." Whether you are a musician striving to play the oboe, a rising dancer, or a spiritual practitioner, the discipline you apply yourself to is the form within which you grow, and through which you harvest the spiritual fruits of your efforts – including bringing beauty to the world, and wisdom to your soul.
What does this have to do with caregiving? Consider caregiving as such a discipline, anchored in spirituality. Caregiving, bringing care and compassion to a person in need, is inherently a spiritual practice. And like all spiritual practices, including the arts, it calls upon us to get beyond our egos, to be truly in the moment, to become vehicles of great compassion, free of the illusion of separateness, for the benefit of all.
Caregiving might not be the form of discipline you would choose to embrace  (you might have preferred to be a saxophone player or a ballet dancer). Even so, when rooted in compassion, caregiving is in itself a discipline, a form, through which we as caregivers can grow, deeply and truly, along the spiritual path.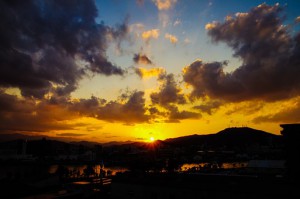 So the secret of the paramita discipline is a shift in perspective, shifting to view the act of caregiving as a spiritual discipline. As in all spiritual practice, our stubbornness and pettiness, our resentments, fears and the rest of our ego-driven emotions will arise. But as they arise, there is the opportunity to practice being in the moment, to relax into the process and open to the moment with boundless compassion.
Practice:
Choose a small object, something you can easily carry with you.
Include the object as you do your daily practice; place it on your altar or shrine, keep it next to you when meditating.
After your practice, carry the object in your pocket.
Create a link between your formal spiritual practice, and your caregiving practice.
During your caregiving routines, hold the object in your hand as a reminder to catch your breath, to be present.
Bring the object with you when you return to your formal practice.
Post Tags:
care for the caregiver
,
care giving