Sunday
Featured Stories
Why, When and How to be Generous
An exploration of the daily practice of generosity in a Shambhala household
by Walker Blaine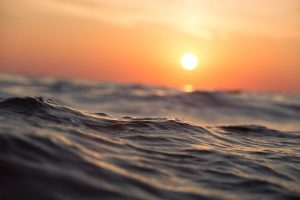 If people understood the benefits to themselves of generosity, they would not be able to contain their joy at seeing opportunities to give. Saints and sages from all spiritual traditions have spoken words like these. Generosity—giving to others with a good heart and an open mind—is the pathway to directly experiencing the insight and joy that the wisest teachers, leaders, warriors, and parents have nurtured in themselves and society with since the beginning of history.
A few years ago, I had the idea that every day I should actively try to be generous and give something to someone. It didn't have to be a big gift, just something of use, some change to a homeless person, a few dollars to a noble cause, a card or small gift to somebody I cared about. I thought this would be easy, but it turned out to be challenging. I quickly discovered that beneath my inspiration lay a fear that I couldn't be that consistent. There was also fear of loss and a hidden belief that such discipline would be either depleting or exhausting. Even with daily meditation practice, and making imaginary offerings to the buddhas and great beings, the idea of actively choosing to give was intimidating.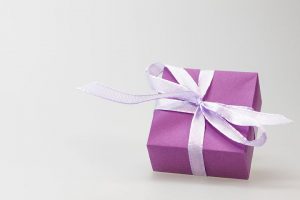 So, I gave up on this cause and continued to give in my more usual ways with occasional gifts to friends and family, giving to the homeless on the street, and to noble causes when the spirit moved me. Then a few weeks ago I felt like I had to try again to make this conscious leap toward generosity and see if I could make a shift in who I was. I mentioned this plan to my wife and asked if we could do it as a household. She was immediately inspired and excited about the idea and we decided to mark each small act on our calendar. Within a few days, we realized that whenever we were had the opportunity to be generous, we were happy about it. It didn't matter what we gave, it always felt good.
It was almost immediately obvious that the size of the gift didn't matter. Instead, we noticed that what felt right and strengthening was consistency in generosity. This made me realize that I had a huge blind spot. I'd believed that gifts to friends at special events, during winter holidays, or in response to a fundraiser somehow made me a generous person. This actually wasn't true. If someone decides to give to a few charities a few times a year, for example, that just makes that person generous a few days a year. But someone who regularly feeds birds in the park by their home is generous every day of the year. Who is really developing a mind and heart of giving at that point?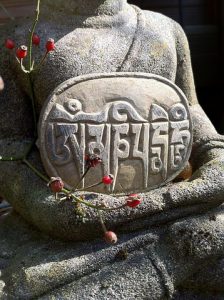 On pilgrimages to holy places in Tibet, Nepal, and India I've observed that pilgrims tend to make offerings at every sacred spot they visit. Often it is just a small amount of money or some food. From the vantage point of cultivating ongoing, consistent generosity, I saw that this repeated gesture was an incredible expression of health and sanity because these people were actively and consciously giving in the moment of every encounter with sacred space. How often have I walked into a meditation center, hospital, or other place of virtue without dropping a coin into a donation box? Of course, these days many holy places in the West prefer ongoing monthly donations—and it is great to do that—but the act of physically making a choice to give when stepping into a space of virtue has great impact because at the moment of giving, that donation happens now. There is no substitute for making a conscious choice, moving the muscles, and letting go of a coin, a cookie, or our seat on the subway. This is different from the choice to make a monthly donation, which might have happened a year or two ago.
At the heart of all this is intention. Why be generous? Because the mind of openness, the mind of giving, is essentially joyful and creative. The more we make the choice day-by-day to invite that mind into our household, into our community, the more that joy spreads outward. There is absolutely no substitute for generosity in the world. And if anything right now, the world needs ongoing, daily doses of people experimenting with giving to others, whether that is money, art, listening, kindness, or just the gift of time and patience.
If you can experiment with consciously giving on a daily basis, give it a try. Some days in our household here in Halifax, we forget to give, but that seems to be part of the pathway to being more brave about giving. At first, I thought I'd somehow ruined things by having blank spot on our calendar, but then I noticed that we'd already gone a week giving a little every day, and that was something we'd never done before. And that was when I realized I would like to explore daily generosity for the rest of my life.
---
Walker Blaine is Master of Liturgies to Sakyong Mipham Rinpoche and a Herald of the Kalapa Court. He has studied and practiced the dharma in Shambhala for more than 30 years, and has done extensive pilgrimage in Asia. His ebook, The Great River of Blessings an account of the Rinchen Terdzö received by the Sakyong Mipham Rinpoche in the winter of 2008-2009, can be downloaded at the Sakyong Foundation.
His two CDs of Buddhist music can be sampled on iTunes, and a trailer for his recent play can be viewed here. Walker lives with his wife Patricia in Halifax, Nova Scotia.
Post Tags:
generosity
,
generosity practices
,
Shambhala Household