Monday
Shambhala News Service
Acharya Appointments and Retirement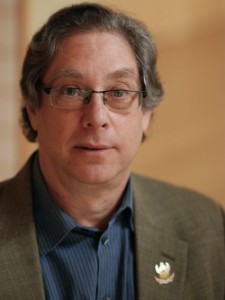 The Office of the Kalapa Court is delighted to announce the role of "Werma Acharya" for those acharyas who will lead Scorpion Seal retreats. As the Sakyong has written, "These acharyas will act as my personal representatives, holding the integrity and dignity of the blessing and power of the Scorpion Seal practice. They will be personally responsible for respecting and manifesting the Shambhala lineage within the retreat container."
The Werma Acharyas are currently Emily Bower, Christie Cashman, Susan Chapman, Suzann Duquette, Michael Greenleaf, David Hope, Adam Lobel, Barbara Maertens, Mathias Pongracz, John Rockwell, Eve Rosenthal, and Judith Simmer-Brown. Please welcome them to their positions.
Shambhala is also marking a milestone with the retirement of Larry Mermelstein as an acharya. Larry, who has held many leadership roles within Shambhala for over 40 years, was one of the original acharyas appointed by the Sakyong in 1996 and has served in that position for nearly 20 years. He is a founding member of the Nalanda Translation Committee and will continue to serve as its Executive Director.
Please join us in extending our deepest appreciation to Larry for his heartfelt service to the Vidyadhara, the Sakyong, and the lineage as an acharya, and in wishing him the best in continued service in Shambhala as a translator, teacher, and publisher.
As a further step in clarifying senior positions and to avoid any confusion such titles may bring, the Sakyong is now retiring the designations "Acharya Emeritus/a" and "Shastri Emeritus/a."
Post Tags:
Shambhala News Service