Friday
Featured Stories
Remembering Don Owen
September 19, 1931-February 21, 2016
by Donald Eckler, with love and admiration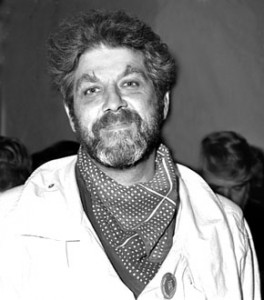 On Milarepa Day, February 21, film-maker, poet, painter, father, and magnificent creative force Don Owen died in Toronto, at the age of eighty-four. Don was one of the original members of the Toronto Dharmadhatu when it began in 1972. I became friends with Don around the same time.  We were neighbours on "the farm," in Green River, Ontario, just east of Markham. Our small community shared a garden, swam naked in the stream, and rode horses through the forest.
Don was one of Canada's best known and most prolific movie directors in the 1960's and '70's and his name is synonymous with the history of the National Film Board. His 1964 film, Nobody Waved Goodbye, was the NFB's first full-length feature. He continued with a number of feature length films including The Ernie Game and Notes for a Film About Donna & Gail.  Don directed many of the NFB's documentaries including Ladies and Gentlemen…..Mr. Leonard Cohen and High Steel. For his short film, Runner, about the Canadian Olympic athlete Bruce Kidd, he persuaded poet W.H. Auden to write and voice the narration.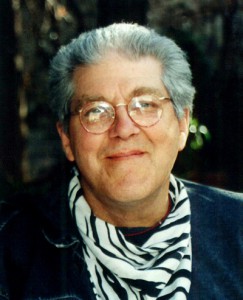 During the past five years, after his stroke, Don became a dear friend of mine. We spent a lot of time together, reading dharma, meditating, drinking coffee, and eating ginger molasses cookies in Kensington Market.  His creative juices never stopped flowing. Sometimes he wouldn't speak for hours, and then suddenly he would ask me to get a pen to write down a poem he would recite. He spent so much time in bed that occasionally he would notice something about his paintings that he didn't like anymore, and he would instruct me to touch things up.  Unable to write or to read, he was still dictating a screenplay called The Postmistress. His lead was to be Sally Fields. After many months of discussion, I asked him who the male lead was going to be. He looked directly at me and without a moment's hesitation he said, "You."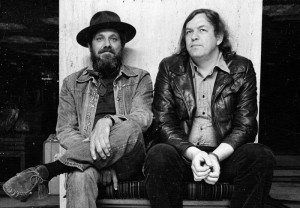 Don was a devoted student of Chögyam Trungpa.  He lived in Boulder for a period of time and taught one of the early courses in film at Naropa Institute.  He attended Vajradhatu Seminary. In the past two years I introduced Don to the writings of Sakyong Mipham Rinpoche. He loved the Sakyong, and asked me to read "The Shambhala Principle" for him three times, cover to cover. Toward the end of his life, when he wasn't able to eat or drink, he always wanted to hear dharma.  Though virtually bed-ridden for years, Don was amazingly patient with his condition. He was also so appreciative of my visits and always seemed more interested in me than in his illness.
I miss Don enormously. Though my visits to him began as a kind offering, over the years our lives became intertwined and our time together became precious. Somehow every moment with him was so genuine and often magical. I would push him in his wheelchair and we would stop just to feel the wind or to look at the fresh buds on the magnolia trees. He taught me how to be brave, how to accept the help of others with grace and gentleness, how to just "be" with whatever arises. He wasn't happy about his condition, but I never heard him complain.
Though I never observed this, I was told that Don did not appreciate all of the nurses and caregivers at Kensington Gardens. He could be cantankerous and impatient when asked to get up or to eat anything other than ginger molasses cookies. I think he was trying to hold on to his independence and to have some more material for his next script.  In the end, after a series of small strokes, Don stopped eating and drinking. He chose to die while two of his favourite Tibetan nurses attended to him.
The Shambhala Pure Realm Ceremony will be held for Don Owen at the Toronto Shambhala Centre on Saturday, April 2, 2016, at 2 p.m.
Post Tags:
Warrior Tribute