Monday
Shambhala News Service
Sakyong Appoints 26 New Shastris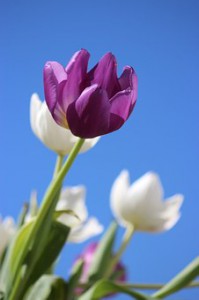 The Office of the Kalapa Court is pleased to announce the appointment of twenty-six new shastris by the Sakyong, Jamgon Mipham Rinpoche, effective for three-year terms beginning this summer. These shastris join over ninety shastris appointed in recent years, fulfilling three year terms in their respective centres. A number of those who are completing their second three-year term will be retiring on Shambhala Day. We welcome these inspiring new shastris into positions in their international centres.
Calryn Aston (Boulder) has been a student of the Sakyong since 1997. She has been teaching at Shambhala Centres across the Front Range and New Mexico since 2003. She hosts a weekly meditation group in her hometown of Jamestown, Colorado and has served as a director and a meditation instructor for many regional and international Shambhala programs and classes. She is the mother of two adult sons and works as a journalist and coach. She is currently working with regional and international groups to integrate mindfulness practice in disaster response and resilience trainings.
Anne Bakker (Leiden, NE) was trained as artist (painter) and art teacher. She is mother of two children and partner of Jan Mulder. She has been connected with Shambhala since 1997 and serves the sangha as meditation instructor, teacher and at the moment as director of the Shambhala Meditation Centre Leiden.
Sheila Bascetta (New York) began the Shambhala Path in 1981, and has served in varying roles in the New York Shambhala community over the years. She teaches in the Way of Shambhala and the Heart of the Warrior programs. She is a psychotherapist in private practice working with children, families, groups and individuals.
Jonathan Barbieri (Ft. Collins, CO) has been teaching in the Shambhala community for thirty-five years. In addition to livelihood endeavors which include consulting to businesses, non-profits and workforce development organizations, he has created training programs to bring mindfulness to businesses, public agencies and formerly homeless people. After meeting the Vidyadhara, Chogyam Trungpa, Rinpoche, at Tail of the Tiger in the early 1970's, he has served in a number of positions in the Shambhala Community including CFO at Naropa Institute and Shambhala Center Director for Boston, Fort Collins and Shambhala Mountain Center.
Joanne Martin Braun (Sonoma, CA) became a student of Chogyam Trungpa Rinpoche in 1978, and has been a student of both Sakyongs since that time. She has a Ph.D. in Counseling Psychology, and has been teaching meditation in business and healthcare settings for twenty years. Most recently she served five years as Regional Director for Northern California, where she produced a number of public events and conferences on the applicability of Shambhala teachings to our work and personal lives. Joanne and her husband Lou have a daughter and currently live in Sonoma CA.
Deborah Bright (Tulsa, OK) became a student of the Druk Sakyong in 1986. In the early 1990's she began teaching Shambhala Training in the Southwest and in 1995 moved to Shambhala Mountain Center where she served as Associate Director through 2003. She is currently a student of Sakyong Mipham Rinpoche and has taught Shambhala Training in Texas, Oklahoma, Louisiana, Colorado, and Georgia. She lives with her husband in Drumright, Oklahoma where she serves as Mayor for the City. Deborah has had a long career in non-profit management and is one of the founding members of the Tulsa
Shambhala Group.
Bozica Costigliola (Ottawa) has been a student of Shambhala Buddhism since 1981, and is a longtime MI and teacher in Shambhala. She formerly served as a director of Shambhala Training and as a Centre co-director in Ottawa. She retired in 2014 from a 33-year career working in communications for the union movement and non-profit organizations. She is active in prison outreach, is a proud mother of two, and lives in Ottawa with her husband and her father.
Miroslaw Flokiewicz (Krakow, Poland) has been educated as an artist, especially focusing on pottery, painting, and photography. He has been a Shambhalian since 1990, and has served as oryoki master, kasung and teacher, as well as administrative posts in the Krakow sangha.
Robert Gailey (Halifax) has been a student of the Shambhala Lineage since 1974. He served the Druk Sakyong as a Dorje Kasung in Boulder, Colorado, Shambhala Mountain Center, New York City, and Karme Chöling. As a student of Sakyong Mipham, Robert also served him as a Dorje Kasung. Robert has had a long career in information technology. His recent activities include working with IBM as an Enterprise Architect assessing and planning investments in people and technology to enable positive change in large government and corporate organizations. Robert lives in Halifax, Nova Scotia, has two grown children, and explores the ways and means of weaving our Shambhala culture into the fabric of this place.
Janice Glowski (Columbus, OH) has worked variously in the Shambhala community, most recently serving as Director of Practice and Education at the Shambhala Center in Columbus, Ohio. She received a Masters degree in Comparative Religious Studies and her Ph.D. in Asian Art History (South Asian/Himalayan and Buddhist art) at The Ohio State University. She has worked as a curator and taught in the Religion and Art Departments at Wittenberg University. She currently serves as the Museum and Galleries Director and teaches Art History at Otterbein University. She lives happily with her husband, Larry Hill, and their teenage son, Nate.
Mark Hazell (Victoria, BC) has been a student of the Druk Sakyong from the early 1970's, and became a student of Sakyong Mipham in 2008. Mark spent thirty years working in commercial real estate, the last decade of which as a member of the senior management team of one of Canada's largest real estate investment trusts. Mark now lives with his wife, Rebecca Hazell, in the Cowichan Valley on Vancouver Island, where in addition to his service to the Shambhala Community he serves on several non-profit boards and advisory panels.
Marcy Henry-Fink (Los Angeles) has been a student of Chogyam Trungpa, Rinpoche and Sakyong Mipham, Rinpoche since 1977. After working with Vajradhatu Office of Int'l Affairs, she built relationships with the diverse religious communities as a member of the LA Buddhist and Interfaith Councils. She has held various administrative posts including Director of Education in Los Angeles, and has taught and led retreats at many Shambhala Centers. Trained in both the sciences and Asian performing arts, she is currently exploring how to bring mindfulness/awareness to the business community. She has two grown sons and lives in LA with her husband.
Jitka Holubcova (Prague, CZ) started practicing in Shambhala in 1993, and became a student of Sakyong Mipham Rinpoche. She teaches Way of Shambhala and Kado, in continual training with Marcia Wang Shibata. She supports the Prague and Czech Republic sanghas through Culture and Decorum and Family programs. She is a physiotherapist who currently works as director of a private medical psychosomatic center in Prague. She lives with partner Jan and a 9-year old son Viktor.
Kim Kelso (Phoenix/Tucson, AZ) has been studying and practicing Shambhala Buddhism since 1980, when she became a member of the Nelson, B.C. Dharmadhatu in British Columbia, Canada. Subsequently she was a member of the Vancouver and Victoria sanghas and served as a co-director of the Victoria Center. She has been teaching since 1992. In 2008 she moved to Arizona to care for her mother and became a member of the Phoenix Shambhala Center. Retired from a career as a social worker, she continues to enjoy and be involved in community development, leadership and social change.
Charlotte Linde (Silocon Valley) met the Druk Sakyong at the Naropa Summer Institute, and has been a student of the Sakyong lineage since then. She is an anthropologist and linguist, who has taught at CUNY, University of California and Stanford, and most recently worked as a researcher at NASA. She is the author of two books on the ways stories are used to create individual and group ego. She lives in Redwood City California, where she serves as a teacher and council member of the Silicon Valley Shambhala Center.
Angela Lutzenberger (Brunswick, ME) is Director of Culture and Decorum for the Brunswick/Portland Shambhala community and a Chöpön, and a frequent teacher of Way of Shambhala. She works as an interfaith hospice chaplain serving dying individuals and their families throughout Western Maine. She is currently training in educating communities and families about creating funeral rituals and caring for their own dead at home and aspires to establish a public open-air cremation site in Maine.
Marilyn Moore (Orange County, CA) is a student of Sakyong Mipham Rinpoche and has been active in the Shambhala community since 1997. She served as Center Director of the Los Angeles Shambhala Center (SMCLA) and for five years taught meditation at the Center for Living Peace in Irvine, California. Most of her time is now spent supporting Orange County Shambhala (Costa Mesa), a thriving and energetic SMCLA satellite that emerged almost fully-formed in 2015. In 2011, Marilyn retired from a position working in an art gallery for almost thirty years. She appreciates the time this has given her to teach, to travel and to stay in touch with three grown children who do not live close but have introduced her to the basic goodness of Skype.
Inez de Munnik (Amsterdam, NL) started practicing in 1979 in Amsterdam. After spending almost a year in the US in 1983, where she became a meditation instructor, she lived in Marburg, Germany and served in many different roles including Centre Director. In 1990 she became a mother, and soon after a single mother. After returning to Amsterdam, she began teaching in Shambhala again. She is currently working with the wave of war-refugees from the middle east, guiding female immigrants to become familiar with Amsterdam and the Dutch language.
Elizabeth Reid (New York City) has been a member of the Shambhala Community in NYC in 1983. She previously studied with Chogyam Trungpa Rinpoche and became a student of the current Sakyong, Mipham Rinpoche. She has taught Way of Shambhala and Shambhala Training weekends, and has co-directed Assistant Director Training. In addition, she has led Contemplative Photography workshops, and has a private practice as an Alexander Technique Teacher. She lives in Manhattan with her fiancé.
Anne-Emmanuelle Roche-Bret (Marseille, FR) was born in Paris. She is presently living in the south-east of France, in the Drôme region. She was a psychiatrist, now retired. She entered the Shambhala path in 1997, has been a Shambhala teacher since 2008 and is now studying the Scorpion Seal path. She also lived in Dechen Chöling for six years. She has attended Karuna training, practiced kyudo, and is currently a T'ai Ch'i Chuan teacher.
John Seex (Bristol, UK) has been a member of Shambhala and a student of the Sakyong Mipham Rinpoche for over twenty years. He works as a psychotherapist, a psychotherapy teacher, serving on the faculty of Karuna Training in Europe. He and his wife, Sophie (also in Shambhala) have two children and live near Stroud. He has a strong connection to Shambhala Meditation and has been teaching Running with the Mind of Meditation.
Christopher ("Kit") St. John (Brunswick, ME) first went to Karme Choling in 1982 for one day of a sesshin led by Taizan Maesumi Roshi. He was a founding member of the Brunswick (ME) Dharma study group in 1985, and has served in many positions in the Brunswick/Portland Shambhala Center, including Director of Practice and Education, and since 1995 Resident Director of Shambhala Training. He was the founding director of the Maine Center for Economic Policy, and now consults with the Center on Budget and Policy Priorities in Washington DC, assisting state groups advocating tax and budget policies that promote social welfare and fiscal balance.
Ancilla van Steekelenburg (Arnham, NL) has been a dedicated student of the Sakyong since 1997. She has been the director of the Arnhem Shambhala Meditation Centre, where she also has served as a meditation instructor and teacher since 2000. She loves being with her husband and two children and their dog. In her professional life she is a teacher at the University of Applied Sciences for Social work where she gives mindfulness (MBSR) and compassion (MBCL) training to professionals and students. She has her own company where she offers mindful parenting to parents and children with ADHD.
Nina Toumanoff (Ojai, CA) is a longtime student of the Druk Sakyong and Sakyong Mipham. She lives in Ojai, California with her partner of twenty-six years, Anthony Winecoff. Between them, they have four grownup children and one grandchild. She and Tony, along with Susan and Jim Moody were founding members of the Ojai Valley Shambhala Meditation Group. Nina is also a Marriage and Family Therapist.
Douglas Toth (Helsinki, FI) has been a part of the Shambhala Buddhist lineage since 1998. After living seven years at Shambhala practice centers, he later co-founded the Helsinki Shambhala Group, where he holds the pillar of practice and education. Aside from co-mentoring the Nordic region, Douglas is helping to promote the youth meditation collective in Shambhala Europe. He is a business communications consultant and has brought the culture of mindfulness into companies and is now a CBMT trainer for Potential Project Finland. He lives in Helsinki with his fiancée Anni and enjoys cold swims and hot saunas.
Joel Wachbrit (Los Angeles, CA) has been a member of the Los Angeles Shambhala community and a student of Sakyong Mipham Rinpoche since 1989. He served as Center Co-Director and before that was Director of Buddhist Education for 7 years. Joel has been a working musician for almost forty years and for the last twenty he has composed music for TV and film. He is now returning to his childhood by playing guitar in a rock band as well as producing and playing with his songwriter wife, sangha member Jill Freeman.
Rudolf van Zonneveld (Utrecht, NL) has served in various leaderships roles, including coordinator of Practice and Education, in the Netherlands between 1983 and 1996, and then from 2008 to the present. Previously a contractor, Rudolf now cares for his household and "somewhat autistic" adult son, with his artist wife. They go out sailing together whenever the weather, social events and Shambhala activities permit.
Two current shastris are now being transferred to new Centres to begin again a three-year term. They are Shastri Trinley Busby from Vancouver will now begin her service in Seattle Shambhala Centre; Shastri Yeshe Fuchs, a regional European shastri, will now be based in Hamburg Shambhala Centre.
We wish to express our appreciation for following Shastris who are now retiring at the end of their terms. Their service has been significant, their retirements graceful:
Jennifer Woodhull—Cape Town
Christina de Block—Lymington
Peter Conradi—London
Friedrich Spengelin—Hamburg
Maria Stella—Victoria, BC
Mimi Valiulis—Dublin
Post Tags:
Shambhala News Service
,
Shastris