Wednesday
Community Articles
Awaken, Chicago: Reflecting on the Teachings
by Abbey Fox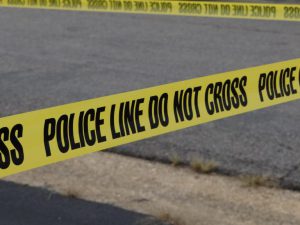 It's been three heavy months since we hosted Awaken Chicago. We've tragically lost Philandro Castle, Alton Sterling, and Delrawn Small to racist police brutality. We've mourned the tremendous loss of 49 queer people of color in Orlando to homophobic rage.  A beautiful, peaceful Black Lives Matter protest in Dallas is now remembered as the horrible loss of 5 police officers.  Countless others are wounded and in pain due to the horrific effects of systemic and institutionalized racism, bigotry, sexism, homophobia, and oppression that intersects and connects in all of these ways.
Yet, I still have trust in basic goodness. I truly believe that although these are dark times, these are important times for us peacemakers to show up. These are times where we can chose to open toward love, compassion and understanding. To build bridges instead of walls. To do the messy but important work of community and belonging. To hold folks accountable, and to always hold them in love.
And how did I come to this conclusion? By attending and volunteering at Awaken Chicago.
At Awaken Chicago, I was given the opportunity to hear the teachings of Shambhala, first hand, in my city.  On Friday night, Sakyong Mipham Rinpoche reminded us about the importance of confidence in goodness, and that what society often considers small actions (such as looking someone different than you in the eyes) is actually transformative and path to peace. That it's all important. And we can't afford, as a society, to opt out right now. We must, must, must stay awake.
On Saturday, I learned from Rev. angel Kyodo Williams Sensei the importance of trusting the intelligence of my body and that staying connected to myself is a way of challenging separatist capitalistic oppression. I learned that liberation is a spiritual endeavor and to be an activist is to be grounded and rooted and skilled. And being skilled takes training.  I learned that the only way to disrupt systems of oppression is to disrupt the myth of separation of self. That community is all of us and we all are community. To say that Rev. angel Kyodo Williams Sensei's teachings have changed my life is no understatement. Radical dharma is the dharma of liberation. Liberation is my wish for all living beings.
On Sunday, Pema Chödrön, the teacher whose words brought me to this path in the first place, reminded me that nonviolence as a path is completely about benefiting others. She said that there's nothing we can feel that doesn't serve as an opportunity to link us to all humanity. Let that resonate. Every single feeling we feel – grieve, pain, rage, anger, sadness – links us to all of humanity. She said that this is the moment, the moment to work on self compassion and kindness because we are doing that work not only for ourselves, and for others, but for our ancestors and all beings.
I could go on and on about the incredibly inspirational and challenging experience I had at Awaken Chicago. I could talk about every important interaction I had with old sangha friends, and new community change-makers. Perhaps, I could talk about connecting with international members of the sangha or about the young people of color here in Chicago who so openly and bravely continue to share their stories about survival and resilience with me.
There's so much to talk about.
There's so much to do.
And for that, I am grateful to have the heart-led foundation of the Social Engagement work of Aarti Tejuja and Janet Hasz and the countless others that made this event possible. I am grateful that as a Chicago sangha we are engaging with these important issues of our time. As an activist, I am indebted to these Shambhala tools and skills for sustainability, mindfulness and compassion. Everyday is a moment to Awaken Chicago. That is what I have learned. And that is what I promise to take with me moving forward.
---
After encountering the teachings of Pema Chödrön, Abbey Fox began the Shambhala Path formally in 2014. She currently works in the tech industry and has a Master of Arts in Gender Studies from DePaul.
Editor's note: This article was originally published on the Chicago Shambhala website: http://chicago.shambhala.org
Post Tags:
Awaken Chicago
,
basic goodness
,
Pema Chodron
,
social engagement