Saturday
Community Articles
Bringing Shambhala to Diversity Work
Addressing harmful aspects of social conditioning by creating a brave and caring community
by members of the Shambhala Diversity Working Group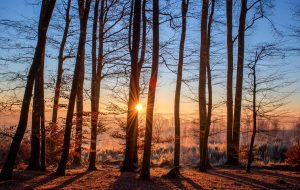 We are pleased to see the Shambhala mandala bubbling with awareness and curiosity! What range of life experiences do we bring to our community?  Can we create a brave and caring environment in which to explore who we are, individually and collectively, inside and outside of the social groups that so often encourage us to hide, doubt, or question our basic goodness?
The Shambhala Diversity Working Group (DWG) was born out of the first Shambhala Congress, an open gathering for the Shambhala community, back in 2003.  There, diversity and accessibility were identified as pressing community concerns.  Over the years, the DWG wrote the Shambhala Aspirations on Diversity, Accessibility and Compassionate Conduct, and made recommendations toward becoming more welcoming. The first Working Group chairperson was Cortez Rainey from Baltimore, followed by Sekayi Stringer from Atlanta.
In the past several years the DWG has focused on sangha-wide education, as well as instructor and teacher training.  Its popular ShambhalaOnline course, "Cultivating Dignity – the Bedrock of All Diversity," is entering its second year, after three runs in North America and one for the Shambhala European Council.  Inspired by this course, the DWG has also offered an online program for a group of acharyas, in addition to day-long programs in San Francisco, Berkeley, Minneapolis, Seattle, Boulder, New York City, Los Angeles, as well as in Washington D.C. next month.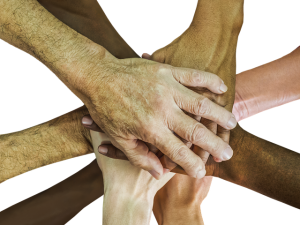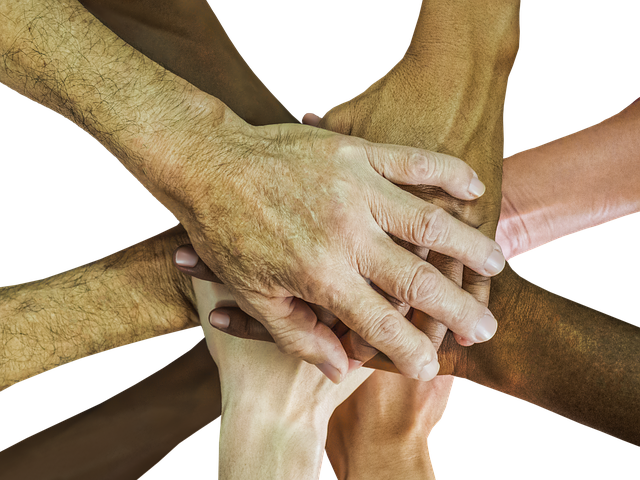 In these programs we learn to poke holes in social hierarchies that suppress who we really are: dynamic, authentic, connected human beings. Together, through creating a brave and caring community, we can dismantle the harmful aspects of social conditioning born of prejudice and fear, and celebrate our dignity, the bedrock of all diversity.
Here is some of what former participants have said about the Cultivating Dignity Online course:
"I can't thank each of you enough for a very profound and inspiring experience."
"I really valued the gentle guidance and follow up by the teachers – I felt very supported and encouraged to share."
"We had a very diverse group which led to rich discussions, but it was also a result of everyone being willing to have open and honest conversations. I particularly appreciated how the teachers shared their own experience and heart. This encouraged me to step up and be brave as well."
"This was a great course and I would recommend it. Any chance a 'Part 2' course could be offered?"
In the online course, one of the exercises is to write poems entitled "Where I Am From."  Lead teachers Shastri Charlene Leung and Ms. Michaela McCormick offer their poems below.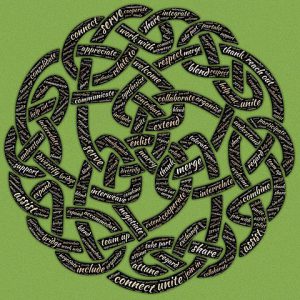 "Cultivating Dignity…." begins once again starting on Sunday, Jan. 7, 10:00 a.m. to 12:15 Noon Pacific time, 1:00 p.m. to 3:15 p.m. Eastern time, and continuing for a total of five successive Sundays.  Ms. Michaela McCormick and Upadhyaya Elaine Yuen will be teaching the course.  Readers are welcome to join us for this rich and tender exploration.  To learn more and register, go to https://shambhalaonline.org/history-details/?id=322893.
SHAMBHALA DIVERSITY WORKING GROUP MEMBERS : Shastri Charlene Leung, Gale Young, Upadhyaya Elaine Yuen,  Michaela McCormick,  Robert Pressnall, Toby Sifton, Bryan Mendiola, and Eugene Castillo.
---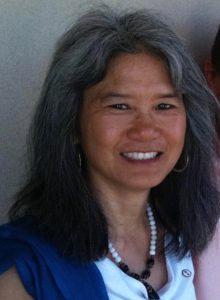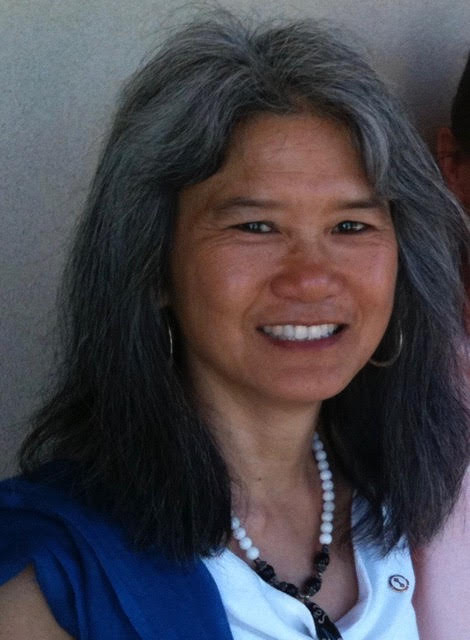 Where I am From
~Charlene Leung
I am from Chinese scrolls, rosewood tables, chopsticks and rice bowls.  From poker chips and playing cards, mahjong sets, Barbie dolls and trolls.
I am from Mom and Dad, four brothers and one sister. From Ying-Ying, Popo, and beloved Mrs. Keyes, our black housekeeper.
I am from stories of great grandmother teetering to keep her balance, spending hours meticulously unwrapping and wrapping her tiny bound feet.  From Chinese parents who's common language was English; Mom speaking Mandarin, Dad Cantonese.  I am from being often stared at and asked, "What nationality are you?"  "Where do you come from?"
I am from "respect your elders", "obey, be good, work hard, get good grades".  I am from Mom's voice "Don't waste food, there's starving children in China" and Dad's voice, "Life's what you make it".
I am from parents who owned small businesses; 7 days a week the work was never done.  From summers playing in Mom's button shop or riding in one of Dad's delivery trucks.
I am from a white neighborhood, streets without sidewalks, tar filled cracks in the county road, a creek, rhododendron, buckeye trees.
I am from "Your family will not be welcome in this neighborhood." From fear of being called chink.
I am from seeing my big brothers beaten up, from frozen in shock.  I am from seeing Ernie's face bloodied, from Dad yelling at him for getting in another fight.
I am from nau yuck fan, boc choy and spaghetti.  From cha shiu bow, jin jing ook, coffee crunch cake, and green Jell-O.  I am from not inviting friends over to our house, for then surely they would think that I am from ching chong Chinaman.
I am from watching goldfish swimming in the pond and from lying in the summer sun.  From climbing high in willow and oak.  I am from sitting alone on our front porch, from looking up the canyon we call home, to a slice of golden light, that opens to blue sky and the coming of night.
---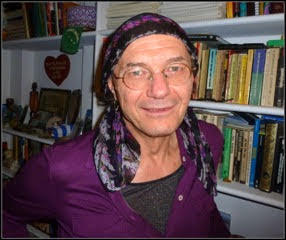 Where I Am From
~Michaela McCormick
I am from Small Factory Town, Indiana,
where I was homogenized into a white, straight, cisgender male.
I am from fitting the mold.
I am from a five room former log cabin,
where it was down to potato pancakes or dried beef gravy
by the end of each month,
and clothes bought too big so I could grow into them.
I am from having just enough, but always enough.
I am from knowing I was loved,
but not always for the true me.
I am from bats, guns, and trucks replacing my favorite toy,
my baby doll Lulu, to whom I sang "Rockabye Baby."
I am from the edge of my femininity and love of boys,
from the edge of a colored ghetto, never mentioned and always avoided.
I am from losing my best friend Steve, whom I loved, to racism.
I am from denial,
so I could climb into acceptance and the middle class.
I am from a good measure of privilege and success and the lies that came with them.
I am from my mother's faltering but true faith in God,
and my father's genuine but narrow moral core.
I am from my older brother's jealous wrecking of my new bicycle,
and his exhorting me to speak up for myself.
I am from squelching the sensitive "sissy" in me
so that I could survive, even thrive at times, in the mainstream of white machismo.
Post Tags:
diversity
,
Diversity Working Group
,
social engagement
,
social justice
,
social transformation