Sunday
Featured Stories
Our Sacred Responsibility
A letter of courage and responsibility, of honesty and inspiration in challenging times
from Vicki Giella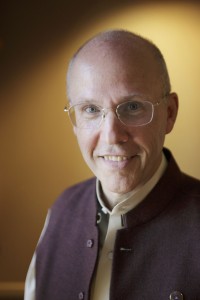 In my despair about the election, my mind turned to our former Shambhala President and current Shambhala envoy, Richard Reoch. I was wondering what he might be thinking about Donald Trump, the dark age, and what Shambhala warriorship means at this moment in time. Since Richard has had so much experience dealing with conflict and peace initiatives around the world, I wanted to hear his views.
I emailed Richard and, in his usual prompt manner, he responded quickly. After reading his response, I asked him if I could share his response more broadly. He agreed. So here are some perspectives from our former Shambhala President, Richard Reoch, about the current turmoil in our world.
"Dear Vicki,
It has certainly been a disturbing year — there seems to be so much polarization taking place in so many countries. Of course, the US presidential election laid bare a lot of polarization and it may feel at times like the country is more deeply divided than ever.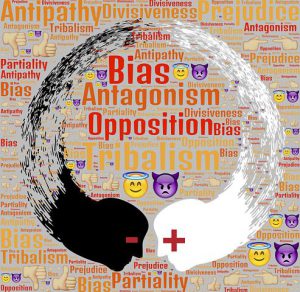 The same is true in the United Kingdom. Although the government says that "the British people" voted to leave the European Union, the actual vote was 52% to leave and 48% to remain. Every day we see deep divisions that have been exposed, and even heightened. We are also seeing a lot more xenophobic and racial abuse coming out into the open.
People describe a lot of situations like this around the world, one way or another.
Brazil, I am told, is experiencing a higher level of political polarization than it has for years, at times paralyzing the country. There is now an extreme populist president in The Philippines. Nationalist movements are gaining support in Europe. Hindu nationalism is on the rise in India. And, of course, across much of the Middle East and North Africa, we see so much bloodshed. The majority of victims are Muslims slain by fellow Muslims. To many in the Muslim world, this is the most horrific tragedy imaginable.
And, lest we think that Buddhists are immune from this, I have been following events in South and South East Asia where, as you know, we have extremist monks and mobs periodically threatening or attacking minorities (Christians and Muslims) and carrying out atrocities. This at least strips away any pretense we might have of being aloof from what's happening.
Faced with this rising tide of hatred, I feel we have a sacred responsibility. I spoke about this at a conference I attended earlier this year in Marrakesh, Morocco, as a guest of the government. It was attended by some 300 religious leaders from all over the Muslim world as well as representatives from other faiths. They adopted a historic declaration, the Marrakesh Declaration, calling for the protection of religious minorities in Muslim lands. Sadly, it went virtually unreported in the western media.
If you're interested in my statement, "Our Sacred Responsibility", to the Marrakesh conference, it's on my website: http://richardreoch.info/2016/01/16/our-sacred-responsibility/
I feel we all need to think deeply about this — about the underlying forces that have given rise to this polarization on a global level and about the manifestations of polarization in ourselves. I think it is time for deep, personal reflection. It is also a time to radiate compassion, and sustain in our own lives, families, and local communities the values we hold precious so that they are not lost. We are holders of one of humanity's treasures. These rare karmic seeds have been planted in us and need to be nourished and protected.
At the same time, it is important to put all this in a larger perspective. Polarization and violence are part of the picture, but by no means all of it. This is also a time of what is arguably the largest global movement for peace, non-violence, and environmental protection ever taking place in history. Much of it is unreported. It is taking place through innumerable grassroots organizations around the world. I always remember the words of the environmentalist Paul Hawken in his book, Blessed Unrest, where he says: "This is the largest social movement of all human history. Tens of millions of people willing to confront despair, power, and incalculable odds in an attempt to restore some semblance of grace, justice, and beauty to this world."
You asked me what forms of action might be appropriate. I feel this is very much a personal decision and there are times where it is simply not clear what to do. But I have noticed that bringing light into others' lives, even through a simple smile on the street, seems to have a lot of power and significance for people these days….
Warmly,
Richard
---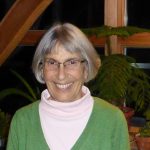 Vicki Giella is a long-time student of the Vidhyahara and the Sakyong. She currently lives near Karme Choling and is a member of the St. Johnsbury Shambhala Center. She and several others in the area study Golden Ball Tai Chi with Richard Reoch and have led Golden Ball classes for elders in the Northeast Kingdom community for almost 10 years.
Post Tags:
compassion
,
environment
,
social engagement
,
violence