Saturday
Opinion Pieces
Old Age and The Path
by Han de Wit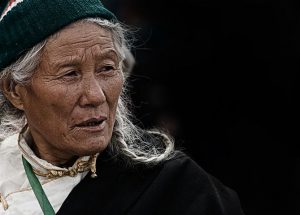 "…freeing oneself from how we used to feel about our practice as it has been defined by our lineage, that is, as defined from the outside, we can and hopefully will be able to redefine our practice from the inside."
Somewhere in 'Born in Tibet' the Druk Sakyong Trungpa Rinpoche tells this story about an old man that was about to die. His son told him that by now it would be time to say the prayers that he had learned and practiced in his life. But instead the old man just began to make up and sing his own spiritual songs and prayers. He said to his son not to worry and that all will be well. And when he died, he died beautifully.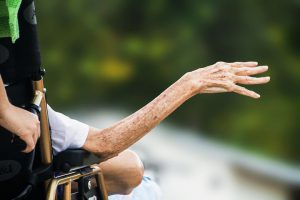 This story came to my mind because with old age approaching, I see many people becoming unable to practice the path and follow the (demanding!) curriculum as it is outlined in our mandala. They cannot but drop out of it. Even to receive some guidance from those who are supposed to provide this, can become difficult. Maybe some sangha members may visit the old person for a while, and maybe he or she will show up at certain special days at our centers, but ultimately, he or she will be on her own and in most cases, slowly disappear out of sight from the sangha. I can only hope that old age and years of practice have brought the freedom and profundity that enables this old human being to practice and pray like the man in this story.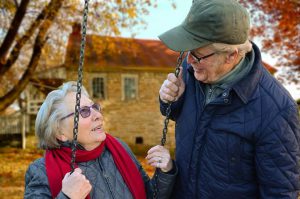 Our Shambhala curriculum and its practices are designed for young people. And the implicit message there seems to be, is that at some point in time, we will be on our own. In a sense, we have been on our own all along, of course. But right from the beginning, when we enter our mandala, there is a strong feeling that we need only to rely on the path and practices as outlined in our mandala. I think that is good for a while, but in the end, we should realize that we really are on our own – also in terms of how to give shape to our own spiritual practice. And that is a natural thing.
This is important to know, because otherwise we, as old people, might easily feel left out, left behind, and forgotten. And we are. Moreover, old age might make us unable to practice 'as we (think we) should,' and therefore make us feel we cannot make further spiritual progress. So, freeing oneself from how we used to feel about our practice as it has been defined by our lineage, that is, as defined from the outside, we can and hopefully will be able to redefine our practice from the inside. That will enable us to really enter a deeper and more intimate connection with what our path is actually about. We will sing songs, and embrace the sweet pain of human existence with gratitude and with deep devotion to our lineage.
---
This essay originally appeared as a blog entry at the Aging Hub; click here to see more blog entries in this series.
---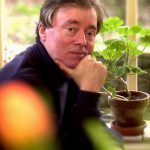 Han de Wit serves as an Acharya, or senior teacher, in the Shambhala Buddhist tradition. With his wife Ineke, he has worked to develop the European sangha. Through the years, this has meant serving in all kinds of capacities: from giving individual meditation instruction and training new instructors, to giving public talks for large audiences; from introducing Kasung practices and teaching Shambhala Training, to introducing Ngedon School. 
Post Tags:
aging
,
Aging in Enlightened Society
,
Elders