Friday
Arts and Poetry
Finding Vastness
Joining painting, photography, and meditation
by Karen Iglehart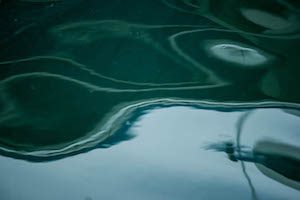 Some of you have seen my paintings at Karme Choling and know of me as a painter. Many of you reading this may know me through Shambhala programs. I would like to share the photographic aspect of my artistic endeavors.
As an artist, one holds a personal vision of the physical world we live in. For me it is a shifting sense of looking for space, color, the relationship of the two. What is close, or far? What is open and what confines? How do they work together?
When engaged in the painting process I am alone, creating and working out of remembered experiences: color, weather, temperature, light, and air. Being careful to notice what is happening on the canvas, staying in a mindful state.
When engaged in photography I am out in the world looking to capture a moment when those elements come together. An expression of something that holds space, in spite of being confined by the camera lens. Again being mindful of what I am seeing, being open to my perceptions.
Painting for me is the challenge of presenting details within a framework of vastness. Photography is the challenge of finding vastness within a framework of small and detailed.
Meditation offers the challenge of slowing my mind and seeing without a preconceived expectation of "where I am going" or "what I may capture" on canvas or camera. One can hold a general vision, but a grasping approach doesn't work in either situation.
---
The images offered here are some new photographs that I will be presenting at an upcoming art fair in Brooklyn, NY. They are examples of my Shambhala experience, and my attempt to communicate that experience to others.
---
Please join me at "THE OTHER ART FAIR" November 10-12
Friday, November 10, 12:00pm-9:00pm
Saturday, November 11, 11:00am-7:00pm
Sunday, November 12, 11:00am-6:00pm
Brooklyn Expo Center, 72 Noble Street, NY 11222
---
Editor's note: learn more about Karen's work by visiting her on Instagram: instagram.com/karen_ptgphoto
---
The photographic images published with this story are the property of the artist, and are not to be used elsewhere without her permission; all rights reserved.
Post Tags:
arts
,
Arts and Poetry
,
contemplative photography
,
photo exhibition
,
photography