Thursday
Arts and Poetry
Poetry Space — Spring 2016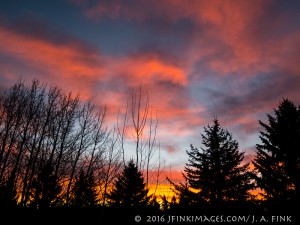 After a couple of special projects, we're delighted to return to publishing work that's been submitted by the readers of Poetry Space. This also means that we're back in the business of soliciting new work. If you submitted to Poetry Space over the winter, your submissions are going to the editors for consideration this week. Once that happens, our cupboards will be bare- fill 'em up!
Now, to the heart of the matter, two poems from a poet new to the Poetry Space platform, Yuan Changming from Vancouver…
---
aubade
You might have stayed up
All night, clicking at every link
To your daydream, searching
For a soulmate in the cyberspace
You might have enjoyed an early dose
Of original sin between sleep and wake
Before packing up all your seasonal greetings
With your luggage to catch the first plane
Or sitting up in meditation
With every sensory cell
Widely open to receive
Blue dews from nirvana
But you did not. Rather, you have just
Had another long fit of insomnia and
Now in this antlike moment, you are
Imagining a lucky morning glow
That is darting along the horizon
---
boyhood buoys (6): deeper than the first cut
With a lower-than-the-average performance
For every class, you never gave a damn
To Mr Zhou (the most senior teacher
In your village school) when he announced
You were far less smart than your mom
But after reading some sample passages
From A-graded compositions, Mr Zhou
Began to cut deeper as he continued to
Ridicule the way a slow student coined
Awkward idioms and, worse still, compared
Local anti-revolutionary elements to piles
Of cap-like shit of water buffalos
How can you laugh together with others!
He pointed his finger like a snake head
Right at my nose while the whole class
Guffawed: Don't you remember you're
The very inventor of this disgusting simile?
---
Yuan Changming, 8-time Pushcart nominee and author of 5 chapbooks, is the most widely published poetry author who speaks Mandarin but writes English: since mid-2005, his poetry has appeared in Best Canadian Poetry, BestNewPoemsOnline, Threepenny Review and 1069 others across 36 countries. With a PhD in English, Yuan currently edits Poetry Pacific with Allen Qing Yuan in Vancouver.
Post Tags:
Arts and Poetry
,
photography
,
poetry