Friday
Arts and Poetry
Shambhala Day Poetry Entries
Full submissions for the 2018 Shambhala Day Poetry Contest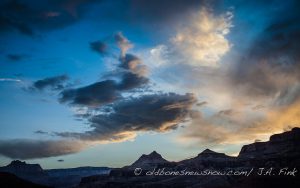 In these complicated days, we've decided to publish all of the poems submitted to this year's Shambhala Day Poetry Contest. Click here to see the winning poem and the three runners-up
Below are the other submissions to the prompt "Loyalty and Joy"
Happy year of the Earth Dog!!
— Poetry Space
---
Peace Now
In the lha place of the black tower of Ashe the King resides.
From the nyen place of His smile, gentleness and peace radiates,
embracing all of the city of Vienna. In the place of Lu, Danube river invites
the rays of the morning sun to dance a golden waltz.
-Hans Kaufmann, Vienna Austria
---
Forward, we continue
New times are ahead
And what shall come is not known
But we remain strong
– Jasmin Stoffer, Dartmouth
---
No Joy Without Sadness
No wind
The petals fall anyway
How sad
-Mark Frutkin, Ottawa Canada
---
The Happy Shambhalian
Good ground
Good body
Great luminous sky
The happy Shambalian cries
-Thierry de Noncourt, Quebec Canada
---
Loyalty and Joy
Sharp outlines and vivid colors swirl
Revealing a world living and dying.
Shambhala stands guard
Releasing a torrent of love.
-Robert Gailey, Halifax Nova Scotia
---
mind holds course its indulgent way
while eyes pass silk-touch praise
to pink-grey skies, to horizons
free to feel
-Jerry Bolick
---
From my glass, water gurgles into a cup held in little hands
my son's eyes, bright & sure, meet mine as he gulps it at once
spilling a lion's share down his shirt and tummy. A cool breeze blows.
I watch as he runs, flies off into the morning lit playground, laughing.
– Darren German, Austin Texas
---
Turning towards the sun
Receiving warmth and brightness
The heart tames itself
Effortlessly free
-Nyingje Sheltri, Sky Lake
---
Take a few steps. Stretch your soft lips and smile;
Keep on walking, at least for a while.
You've found something to trust;
Use it as a broom, brush off the dust.
-Will Kueshner, Lexington Kentucky
---
The Joy of Loyalty
Loyal to the Ancient Line,
Far back in history.
Embrace the Line with an Open Heart,
To find Joy in all you see!
– Jeff Corbett, Eagle Rock, Los Angeles, California
---
Petting My Dog
We liberate the Dharma
-Mary Ryan, Northhampton Massachusetts
---
Doha #9 Love Note to My teacher
Me, this little puppy, stupid and always forgetting.
He plucks the seeds of enlightenment out of the ether.
I catch a glimpse of the Ashe in my heart.
– Eileen Malloy, Boulder Colorado
---
Pebble
The root of happiness rolls on my tongue—
Loyal pebble, sweet flavor of joy,
Speaking me into a new contentment.
– Kathy Mitchell-Garton, Lakewood Colorado
---
Dry leaves on the winter tree
Dancing in all directions
Shaking at all speeds
That which we cannot see
breeds through all that forever lives
– Sandra Larriva, Mexico City, Mexico
Post Tags:
Arts and Poetry
,
poetry
,
Shambhala Day Poetry Contest