Saturday
Arts and Poetry
Loyalty and Joy
2018 Shambhala Day Poetry Contest, Winner and Runners Up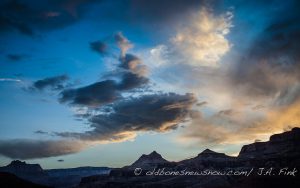 We were honored to coordinate the annual Shambhala Day Poetry contest again in this, the year of the Earth Dog. As in years past, we enjoyed entries from the United States, Canada, and several European countries.
The "prompt" for this year's contest was "Loyalty and Joy." Entries were limited to one poem per person, and to poems of no more than four lines.
Below, we are delighted to share the winning poem as well as three excellent runners up. In coming editions of Poetry Space, we will publish all of our entries for this contest. We hope you enjoy them!
With gratitude, yours in the Great Eastern Sun — Poetry Space
Winning Poem
this dark and bitter night
this good horse — come
carry us home into morning
carry us home, into light
by Jeff Fink, Park City Utah
Runners Up
Heart-mind connected to forever
like wings to a bird,
flight is possible
by John Cowan, Victoria British Columbia
sad eyes open heart
your ruff shimmers endless joy
unblinking Dog Year
by Heather Midori Yamada, Victoria British Columbia
Riding together
Even within this traffic
Heart's embrace is here
by Susie Cook, Sonoma California
Post Tags:
Arts and Poetry
,
Poetry Space
,
Shambhala Day