Monday
Featured Stories
Shambhala Day Poetry Contest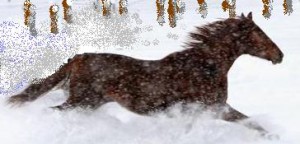 The Office of the Kalapa Court and the Office of Culture and Decorum are pleased to announce the Inaugural Shambhala Day Poetry Contest.
With the blessings of the Sakyong, in celebration of the approaching Year of the Wood Horse, the theme for this inaugural poetry contest is "Windhorse." We invite all Shambhalians to submit one three-to-five-line poem by 15 February 2014.
The winning poem will be chosen by the editorial board of Poetry Space of The Shambhala Times, and read aloud to the international community on the Shambhala Day broadcast March 2, 2014.
Three to five lines
Offered to space
Erupt
Banners laugh
This magical world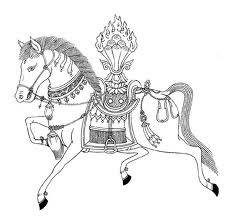 "In the Shambhala teachings of warriorship, life force is called windhorse (Tibetan: lungta). Lung is 'wind' and ta means 'horse.' Lungta is the unlimited energy of basic goodness, buddhanature, inherent wakefulness. Basic goodness is something that we already possess. We connect with it through meditation practice.
You see the image of windhorse printed on the prayer flags that flutter in the breeze all over Tibet. It is the ability to bring about long life, good health, success, and happiness. When we have windhorse, we are able to accomplish what we want without many obstacles.
On its back, windhorse carries a wish-fulfilling jewel. This jewel is the wisdom and compassion that it takes to act not on behalf of ourselves but for all beings. This is where real confidence and competence come from. Once we possess this jewel, our life becomes blessed. Whatever we want happens without difficulty. Just as if we were to jump on the back of a horse and ride across the open country, there is nothing in our way. With windhorse, we are like warriors racing over the vast plains of Tibet, our victory banners fluttering in the wind."
~ Sakyong Mipham Rinpoche
~~
To Submit send your short poem in the body of an email to [email protected]; make sure to write Contest Entry in the email header.
Post Tags:
Arts and Poetry
,
poems
,
Poetry Space
,
Sakyong Mipham
,
Shambhala Day
,
windhorse