Monday
Opinion Pieces
Death in Advance, Part One
We so often avoid thinking of our own death, but what if we took a different view?
by Anne-Marie Keppel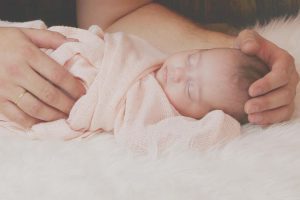 From the womb, the baby opened her eyes, and saw through stretched skin patches of light. So contrary to the darkness when her eyes were closed. And when she worked her way through the birth canal, she was squeezed so hard that when the constriction finally ended, the freedom of movement shocked her. Indeed, she knew nothing other than perfect temperature, until the earth's atmosphere weighed on and prickled her skin, which made her startle and cry. Her own voice, never before heard, was a foreign experience after having never used her vocal chords before.
After the labor, when the mother sighed a breath of relief and held this precious and perfect brand new baby in her arms, did she realize that she had given birth to not only a live human child, but also to a future human death?  When she was growing this eager and vibrant fetus in her womb, did she realize that that very creation, the exact thing that was becoming life, could not exist without also one day having a death? The moment life is created, death is also created. For one cannot exist without the other.
This might seem like a trippy existential contemplation, but it's also just plain fact. If only we were able to embrace this fact daily, cheerful to awaken to another day instead of slowly turning our minds to utter denial of not only our own mortality but our fragility as a species–we may have evolved a quite different culture. Right now, humans in North America (specifically talking about us right now, not the rest of the world) are in many ways an embarrassing mess.  But it all seems OK, if your friends say you look amazing in the latest Snapchat filter.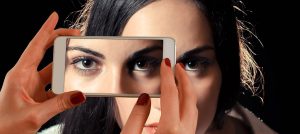 Funny, do you know the story of Narcissus?  When we can have eternal youth and beauty and distraction inside a pocket-sized mirror device, why should we worry about awakening from this death-denying culture?  Well, because the very thing that gives us beauty will also take it away. Denying this part of our lives' reality is causing us to be less empathetic, less appreciative, and less curious about life and living in general.
I am dying. Just like you.  The only difference is which stage of life each of us inhabits at the moment. I am 40 years old; you might be 20, or 90, or 5. But with every moment we are alive we are one moment closer to our death. For me, I take comfort in this. Do I want to die? Oh, heck no. But the reality of my death is what is enabling me to live. So, I choose to embrace my death. I choose to respect and be kind to it, to walk beside and love my own mortality.
---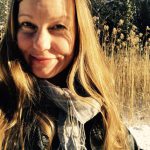 Anne-Marie Keppel lives in a magical dwelling in northern Vermont with her husband Pablo Coddou, three children ages 20, 16 and 2, and two guinea pigs.  She is Head Teacher at Karmê Chöling's Family Camp, is an Executive Council member of the camp, greatly loves Kasungship, and teaches tightwire as a mind/body awareness practice. Currently launching a business in Community Deathcare, Anne-Marie is a Hospice volunteer, trained death midwife, and is in school to become a Celebrant with a focus on funerals and memorials.
Post Tags:
contemplation
,
death
,
death and dying