Tuesday
Community Articles
At Home in Oregon
Open Sky Shambhala Group finds a new home
by Mia Coltrane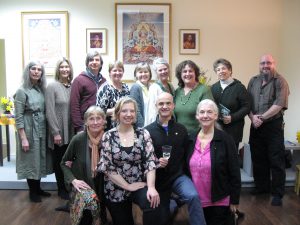 Members of the Open Sky Shambhala group in Eugene, Oregon are very happy to announce that our center has moved to a new location. We completed our auspiciously-timed move in early February, just prior to Shambhala Day. Open Sky's new address is 783 Grant Street, Suite 100, Eugene, Oregon. There is plenty of free parking close to the building. Located only a block from the Lane Transit District's EMX bus stop on West 7th Avenue at Chambers Street, the center is accessible to the entire Eugene/Springfield community. Additionally, the Fern Ridge Bike Path a few blocks away provides an easy connection to downtown Eugene and the University of Oregon campus. 
FIfteen years ago, Margaret Beilharz and Katie Sloan connected through the Portland Shambhala Center with four others in the Eugene area who were interested in the Shambhala Vision: Christine Bell, Michael Dudley, Bob Mitch, and Keith Lawson. Along with Margaret and Katie, these became the founding members of Open Sky Shambhala group. After meeting at a member's home for several months, the group was invited by Keith to move into the upstairs suite of his Strata Forestry building in Springfield. We are very grateful to Keith, recently deceased, for incubating our group at his business location. Open Sky's new home in Eugene has the potential to welcome and accommodate a greater number of guests and members.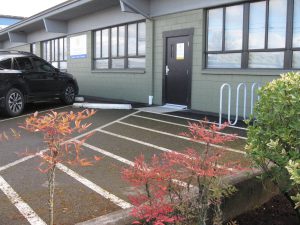 Our spacious new center is on the ground floor and meets ADA standards. We feel so fortunate to have a complete kitchen!  After ten years of carrying our dishes back and forth to our homes to wash them, access to hot and cold running water and a sink is a real treat. We are also very grateful to one of our members and her father, who have donated their time and skills to build a new shrine for our large shrine room.
Please visit our website at eugene.shambhala.org to view the listing of our upcoming programs and events. Our phone number is (458) 215-0141.
"We're excited to continue to see our sangha grow, and hope to see many of you here," says Teri Rowe, Open Sky Director.
Post Tags:
Center News
,
Oregon
,
Pacific Northwest