Saturday
Featured Stories
Earth Day 2018
On an international day of environmental focus and action, contemplating the loss of my mother's best friend
by Irene Woodard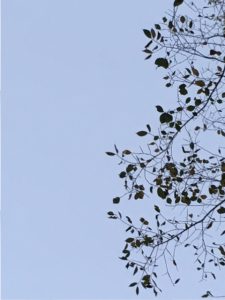 My mother called this morning in tears; Joan Konner, her best friend of more than sixty years, had just died. Joan was the first and only female Dean of the Columbia School of Journalism. She held the post for nine years. Back in the nineties, we attended her inaugural lecture to the new class in her first year as dean.  I don't recall everything she said, but one comment has stayed with me. It was something like this: "when your children come home from school don't ask them what they did that day, ask them if they asked any good questions." Joan blessed the students that day with the gift of asking the good question. She wanted them to look carefully, be inquisitive, explore the messages, and take a deeper dive into knowing or not knowing. 
It's here again: Earth Day. It's forty-eight years old this year, and where are we now? As one involved in an Earth protection non-profit, people often ask me whether is there any hope. Sometimes I say yes, bemused on a day when I am feeling optimistic. Sometimes I say I really don't know. But I check in with myself, and know that even if there were no hope, I could not stop caring. It's the same as how I feel about my children, Max and Catherine; I could never stop caring about them, never. 
So I  plunge into the data and the feelings. When I want to have a good cry, I play  Vivaldi's Four Seasons as reconstructed by Max Richter, and fall apart. I cry and cry, and then take my place again at the starting gate. I connect with my buddies on this path, and then like a child on the playground go up the ladder and slide down, up the ladder and slide down. Over and over, because this is the work I truly want to do.
I am not certain any of it makes a difference, but I think it does. I'll whisper in your ear and say, "I wouldn't do it any other way."
In Shambhala, we now have an Office of Social Engagement. I am happy to have a seat at the table as the designated environmentalist. We share the same goals around this table: not to cause harm, and to be compassionate. In climate work, this means we divest from wrongdoing. It means we invest in sustainability, in energy sources that do not despoil the Earth or harm its inhabitants. As an organization we can be lofty, idealistic, cumbersome. We are deconstructing ourselves in order to reconstruct. Just as Max Richter deconstructs Vivaldi's work in order to reconstruct it, we have the opportunity to create something new, something that tells a story, something that brings tears out of truth-telling and questioning.
If we learn to ask questions, we might find the answers.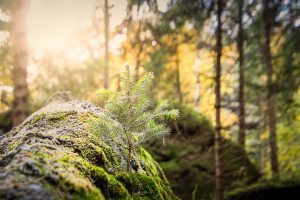 Presently in Shambhala, we have no formal written environmental policies for our centers or land centers. Where are these policies? As a person in the seat of government, I hold the responsibility to answer that question. I ask the sangha to press me and my team to offer our policy work to the centers and land centers. It does not do one iota of good just resting on our Google drive, but once shared it has many possibilities. 
It is up to us. We are the leadership of Shambhala. We have the wisdom, the strength, and the good questions to go ahead with making our centers and households green.
So in honor of Joan Konner, let's be like Shariputra; let's keep asking those good questions.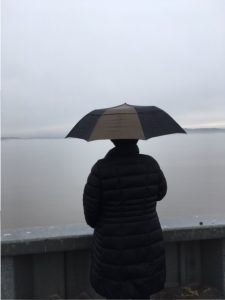 I pledge to you that I will help get these policies into the hands of the centers so we can proudly say that Shambhala does indeed have environmental policies. The Boulder Center membership, under the leadership of Melanie Klein, has some giants in their midst who are taking real steps to make their center energy efficient and carbon neutral. They did not wait for policy to drive action. They had a vision, they contemplated, and now they are acting. It might be good to watch the Boulder Center and follow their lead. I had the opportunity to speak with Boulder's David Takahashi tonight, for his thoughts as we enter the Earth Day weekend:
"We work for the benefit of everyone, everyone living and yet to be born. We realize vision without action is daydream, but action without vision is a nightmare. Our vision is called enlightened society, and it is time to make it real through action. And our promise is to be the lead geese, until you are ready to relieve us, so we can recharge."
My mother just called with further details about the funeral tomorrow. We are taking one car and driving together: my mother, my brother coming from Boston, and myself.  Yes, we are carpooling, which is good for the Earth. In fact, it is just plain good to be with those we love, and to honor a woman whose memory reminds me to keep asking the good question. It is up to us to ask, and also to sometimes be the ones who answer. Please join us on this Earth Day to keep on, ever onward. 
---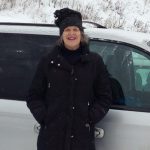 Irene Woodard is a Citizen of Shambhala. She serves on the Board of Directors of GreenFaith, and as an environmental action-taker on many levels — at her center (Sky Lake), in her local community, in her own home and life, and on the larger stage as a representative of Buddhist practitioners in regional, national and international forums. Readers can contact her by email at [email protected] .
Post Tags:
Earth Day
,
environment
,
environmental activism
,
Environmental Initiatives