Tuesday
International Programs
Level One in South Africa
Re-experiencing the power and inspiration of Shambhala Training Level One
by Michal George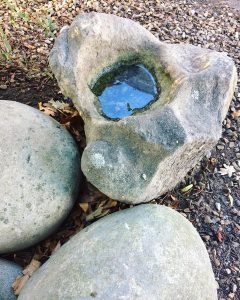 Our local sangha was recently offered a grant by Shambhala Europe. Since we do not currently have a resident teacher, it was intended to keep us inspired by having an overseas visitor come and teach programs.
I have been very lucky to have travelled to the USA and Europe to attend courses with some of the best teachers in the organization. It wasn't completely up to me, but when it came time to select and invite someone, I remember how clear and easy it felt to open my laptop and begin writing the message which read, "Dear Beate, Would you consider traveling to Cape Town to teach?"
That was at the beginning of 2017. Now it is May 2018. Having taught four programs
in ten days
, Acharya Beate Kirshhof-Schlage has come and gone. I first met her at Dechen Chöling in 2016 when I attended Enlightened Society Assembly. In South Africa she directed the first three levels of the Sacred Path series in the form of a week-long retreat, and went straight into a Level I in Cape Town.
The Sacred Path retreat, set in the magical rural setting of Fynbos Retreat at the foot of the Dragon Ridge, was like a magical dream. It felt as if the essence of Drala infused every cell in my body. Returning to the city seemed surreal, but it wasn't long before being part of the staff container for Level I brought me down to earth.
At the start of the program, and before we walked into the meditation hall to assist in bringing a new group of warrior initiates into the way of Shambhala, the Acharya asked us each on the staff to reflect on their own Level I training. Here is what I looked back on: I remember being mesmerized by the essence of Karmê Chöling. The magnificence of Vermont. I remember running up the Rigden Ridge trail and shouting "Ki Ki So So" as I came over the top. I remember being visited by deer outside my tent. I remember being held so gently and beautifully by the director of the program and bu my Meditation Instructor, Madge Rossinoff. I remember falling in love with everything and everyone. But I honestly do not remember the teachings. It felt as if the all the descriptions and contemplations of Basic Goodness went right over my head and evaporated into the crispness of the New England fall.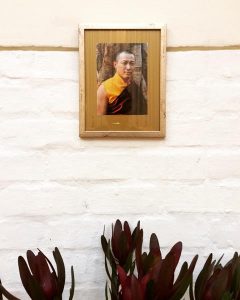 A few months later I stumbled into my second Level I participation. I was the coordinator. I was too busy running around making sure everyone was comfortable to have a chance to contemplate Basic Goodness again. But that was just the point, and exactly what I needed. It all began to make sense. So no wonder then that at my third attempt, the teachings began to resonate deeply within my being.  As I once again helped out, preparing the space in the morning and packing up at the end of the day, I began to understand that Basic Goodness is not something that I have, some esoteric, eternal, and enigmatic quality, but simply something that I do. Something I create. It is an action. A verb.
In The Shambhala Principle, Sakyong Mipham Rinpoche writes that what he learned from his father was "that enlightened society depended mostly on empowering people on a human-to-human basis." It has been my experience that this isn't "mostly" what what the journey is about. It is in fact the entire path. Thank you Acharya Beate for the opportunity. Thank you new Level I graduates for taking me on this pilgrimage with you.
---
Post Tags:
basic goodness
,
introductory programs
,
Level I
,
programs
,
South Africa