Wednesday
Community Articles
Looking for a Home
Shambhala Tulsa, the first Shambhala group in Oklahoma, searches for a new home
by Scott Spicer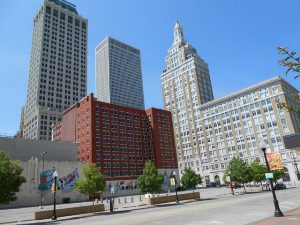 Our local sangha began in January 2013, and received its Shambhala group charter on June 20 of the same year.  Four years of meeting in various rooms, setting up and breaking down our meditation hall each time, left us longing for a more permanent home.  A closet here, a locker there, to be unloaded, then loaded up again. These spaces were rarely available on weekends, making it difficult to offer the Levels of Shambhala training; everything to create our practice environment had to be hauled to somewhere, from somewhere.  Moving and hauling had become our mantra!  With the support of some excellent partners (the Healing Arts Center, the Dennis Neill Equality Center, and All Souls Unitarian Church), and with the power of the programs, our own practices, and an enthusiastic reception from the people of Tulsa, we have been able to keep our windhorse high. 
A place of our own, a place where the Dralas could land and welcome us home: this was an aspiration we quietly held in our hearts. We tried not to tease ourselves too much over the future, but instead to live in the moment.  One day last fall, a humble anonymous voice spoke up to say, "I can help with that," and offered to buy us a place of our own.  We felt something between elation and shock as we came to understand the possibility of creating a real home for Shambhala in Tulsa. Our friend from the Tulsa Zen Sangha, who is a real estate agent, agreed to help us search, and we were off to explore, without expectation.
We began by looking at buildings in our familiar neighborhoods and searching listings online. After a few weeks of looking at old warehouses and arts and crafts homes that had been turned into law offices, all the while finding no parking anywhere, we realized that we needed help surveying the whole city. Acting upon the Sakyong's advice, we invited feng shui master Eva Wong to inform our process. We had about a month to prepare for Eva. With the help of our real estate agent, we collected listings from all over town: North Side, East Side, Midtown, this district, that district.  We had 24 hours with Eva, and it was a whirlwind of teachings that we shall never forget.
We began with lunch at the top of one of the tallest buildings in town, with windows facing out in all directions. Wooded hills to the Northwest, the winding Arkansas river, hills to the South, and eastward leveling out into the plain. Eva Wong designated the western refinery district as a wasteland.  (Don't go there!) Next was the U.S. Geological Survey map and a box of highlighter pens. We learned a lot. It became clear why the Native Americans had chosen their sacred place, the Council Oak, and why the early settlers had chosen this location for their town. We found our local Dragon in the Osage Hills, where the energy flows outward to feed this land and all its sentient beings.
After driving and looking, driving and looking some more, by the end of the visit we hoped that we had learned enough to carry on the search ourselves. With just a single hour to go before getting Ms. Wong to the airport, we decided to look at one last place. It was at the end of our list, an accounting office located almost precisely in the center of Tulsa, directly across from a very large city park. We couldn't get inside, so we walked around the exterior. In addition to her feng shui awareness, Eva Wong is also an expert in construction evaluation: no big cracks, no obvious structural issues, natural sandstone, and nearby parking.  Standing in the parking lot, as the energy washed over us like a gentle rain, Eva said  "What do you feel here?"  We felt at home. "Look at us standing here comfortable and talking; that is what you want."  The Dralas have a place to land here, the neighborhood is uplifted. She said, "This is your place."
As soon as possible we got the Council together, and decided to make an offer.  This required new bank accounts, money transfers, a business plan, and getting the approvals needed from Shambhala International. Back and forth a few times between the real estate agents and, wow, in the middle of January, we the Shambhala Tulsa Meditation Group, only 5 years in existence, held the keys to our very own accounting office: 5001 S. Fulton Ave., Tulsa, Oklahoma.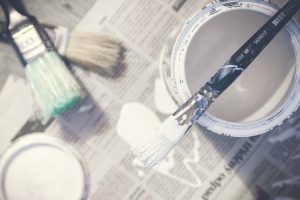 We are now in the process of renovation. Under the brilliant leadership of Ben Pressman as construction manager, most of the work is being done by Ben and his generous volunteers.  Fortunately our members have many skills.
From the very beginning of our renovation work, as a way to honor the children and lay the foundation for future generations of Tulsa Shambhalians, Shastri Deborah Bright met with Neera Bird Singh, Senior Lifeways consultant and administrator of a local Waldorf-inspired preschool. She will assist in planning the new space for children and teens.  Collaborating with Ms. Singh are Tulsa member Ms. Susan Singh, and our teen advisor Tala Singh Cancio. When you first enter the new building, there will be a special area in true Waldorf style, with lots of colors and activities to engage the hearts and minds of children of all ages.  
Our anonymous donor's funds will be enough for get us through permitting for occupancy. We can still use help. We need all of the finishing items a Shambhala center usually has: chairs, cushions, banners, and everything else.  Any and all offerings of cash donations or items on our finishing list are greatly appreciated and will be rewarded with extra merit! $20 buys some kitchen equipment like plates, utensils, or serviceware. $75 buys a meditation chair. $150 funds a new set of cushions. $400 would fund a dishwasher (and we know the Dralas like to keep it clean!). $800 would fund a refrigerator. $1600 would fund banners of the Four Dignities. Any amount is appreciated, and will be put to good use in the center. Also, we love lightly worn hand-me-downs and are happy to pay for shipping if you have a no longer used item to pass along.
KI KI SO SO!
---
Check out the Go-fund-me site here: https://www.gofundme.com/shambhala-tulsa-center-opening?teamInvite=VINPS046zqC2m2dghCA08V4YWiQZW7BOv44gt1jpj4VKmmaKsNsDZfDcAsS3oErw, 
or donate at www.Tulsa.Shambhala.org/donate.  
To offer donation items or to learn more about our progress and needs, feel free to contact Shastri Deborah Bright at (918) 694-1355.  
Visit at https://tulsa.shambhala.org  or on FaceBook at https://www.facebook.com/Tulsa-Shambhala-Meditation-Group-1614852575428740/
Post Tags:
Eva Wong
,
midwest
,
new Shambhala group
,
Shambhala Center