Monday
Arts and Poetry
Buried Rivers
A Spiritual Journey into the Holocaust; excerpt from a book 
by Ellen Korman Mains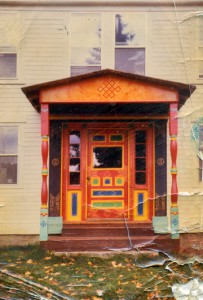 The center was called Tail of the Tiger then. When I returned from my second visit, my mother went to the door of my parents' bedroom and called my father out, like a foot-soldier delivering me to the commander-in-chief.
"Szapsa," she said, using his Yiddish name.
His slim frame rose stiffly from the bed and walked to the kitchen table. I had always admired my father's honesty and integrity, in contrast to my mother's more expedient brand of practicality. Whereas my mother knew how to bend situations to her advantage with cleverness and charm, my father lacked these gifts of seduction and manipulation. He was generous to the poor, mistrusted people in power, and generally avoided conflict by keeping his opinions to himself.
"You cannot go again to this place." The skin on his handsome face was taut, his eyes stony.
"But why, Dad? What's wrong about it?"
"If you continue with this Buddhism, you will be disowned."
I couldn't understand why he was so adamant—my father who didn't believe in religion. It seemed like a complete misunderstanding since, to me, Buddhism wasn't a religion at all. I had rarely seen my father angry, and almost never at me. He had always been my safe haven, a refuge from my mother's clamoring interference. I didn't want to provoke him further since he seemed almost too emotional to speak.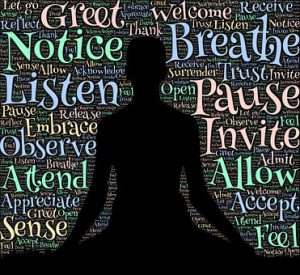 It became painfully obvious that neither of my parents cared what sort of practice I was doing. Though I wasn't praying before strange idols or giving away my possessions—just sitting and following my breath—what mattered was the label.
"Don't you understand?" my mother's voice pummeled like a jackhammer later. "It doesn't matter if you don't think of yourself as a Jew. Hitler didn't care how assimilated the Jews in Germany were, you will always be a Jew, forever, no matter what you think, even if you marry a gentile."
While the logic of this argument escaped me—for if another Hitler came along I would be in the same danger no matter what—the force of feeling behind it did not. I had triggered alarms, awakened sleeping dogs. At stake was family loyalty or its betrayal. The irony was that doing nothing to engage with Judaism made me a good Jew by default. But searching to understand my own and others' suffering with the help of Buddhist meditation made me disloyal, a bad Jew.
When I returned to Vermont and told [Chögyam Trungpa] Rinpoche how my parents had threatened to disown me, he responded, "Don't try explaining to your parents in words. That won't help at all." We were standing in the hallway outside the bathroom in the old Vermont farmhouse which served as both meditation center and communal living quarters. 
"But what do I do now? How do I handle this?" I asked.
"You have to show them by how you are," Rinpoche framed his words carefully. "Your family is very important. Don't cut them off. There is heavy family karma here. One day, they will understand what you're doing."
One day . . . but what would I do in the meantime? I felt torn by what seemed like an irresolvable dilemma. On the one hand, Rinpoche's advice was practical. It was also mysteriously enigmatic—as if he knew more than he was saying about the past and future.
I didn't want to hurt my family, or renounce my Jewish roots particularly, but I also didn't want to sever my connection with my teacher and practice. Following my path became a delicate process from then on, like tiptoeing through razor blades. I did my best to avoid arguments and mentioning Buddhism, trying not to alienate my family while embracing the lineage that spoke to my heart.
---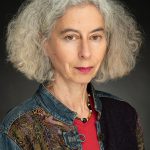 Trained by Chögyam Trungpa Rinpoche and a senior teacher for many years, Ellen Korman Mains is the daughter of Polish-born Jews who survived the Holocaust. She lives in Boulder and is a citizen of Canada, the USA, and now Poland. For more information, please visit www.EllenKormanMains.com or  www.BuriedRivers.com.
---
Editor's note: Ellen's book is currently available on through website: http://store.vervante.com/c/v/V4081805469.html. It will become available for purchase on Amazon & BN.com in mid-October.
---
Post Tags:
buddhism
,
Chögyam Trungpa Rinpoche
,
Family
,
memoir