Thursday
Mandala Projects
The Path of Unconditional Healing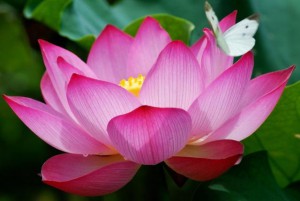 A Journey of Illness and Discovery
by Jeff Rubin, New York City
I still remember quite vividly the scene in the doctor's office eleven years ago. After conducting a series of tests, she informed me that she was almost certain that I had ALS (Lou Gehrig's disease). If she was correct, this was an almost guaranteed painful death within 3-5 years. She explained that she required one more test at a later date to confirm her findings, but by then, filled with dread and abject terror, I was barely able to hear. However, I was certain of one thing: I would never return for that test. My thinking, deluded or not, was "why confirm an illness that has no known cause and no known cure?" It turns out I was fortunate – I never did go back, and over the years, it became less and less likely that I had ALS, until finally in 2010, I received a different diagnosis. Let me get to that later.
---
Editor's Note: We are currently on hiatus from publishing new articles; in the meantime, please enjoy this classic item reprinted from our back issues.
---
Although I had been seeking a diagnosis for my neurological illness for the four years prior to that doctor's visit, from that moment on, I became a fervent disciple of the "Teachings on Ambiguity". My rationalization was simple. Being a coward, I knew that if my conscious mind ever received a confirmed diagnosis of ALS, I would literally and figuratively fall apart. So I began to live in the world of gray, never breathing a word to my kids about my "almost diagnosis", and being vague and casual with friends about what was wrong with me. Ironically, I began to love this ambiguous state, because while borderline deceptive, it nonetheless forced me to live in the present moment in a way that I had never done before. Certainly as a Buddhist of 25 years, I had studied teachings on impermanence, but my situation now fueled this with an amplified sense of urgency and focus. Impermanence and uncertainty were no longer abstractions, but became my constant companions.
I invested a considerable portion of each week in researching my symptoms on the Internet, and learning everything I could about possible root causes for what ailed me. I also began to practice and study teachings that viewed illness and adversity as a blessing, diametrically counter to what I was being fed by conventional wisdom. Rather than a rolling disaster, these teachings viewed illness as a unique opportunity to dig deeper into the recesses of mind and heart, exposing the rich underbelly of unconditional health, well-being and wisdom. I practiced what are called "reverse meditations", which turned logical mind on its head, and left me without fear; first for short periods of time, and gradually for longer and longer periods.
About this time, I ventured up to Sky Lake in Rosendale, NY for the first time and attended a wonderful program directed by Tulku Thondup called "Boundless Healing".
It was a series of teachings and guided meditations on healing, and was a precious gift at that time in my life. The only thing missing was some extended time to converse with my fellow attendees. I wanted to know the specifics of how their lives and relationships were being affected by their difficulties.
I myself was embarrassed about being disabled and it had become almost impossible to talk about my feelings with friends and colleagues who were healthy. It just felt uncomfortable and awkward in a way that conversing with others who were ill or disabled, or just down on their luck, did not. I found myself drawn to people who were ill, or wounded or just going through hard times, not out of any overt sense of compassion, but because it felt more real to me.
After the "Boundless Healing" workshop, I spent more and more time at Sky Lake, drawn by the natural drala/healing energy of the land. I joined the Board of Directors, working with a team looking to develop signature workshops. I proposed a program similar to Tulku Thondup's, albeit heavier on the sharing of personal stories and time to socialize. I called it Unconditional Healing: Embracing Illness and Adversity and Discovering One's True Self. The initial program went off on October 2006.
The program clicked and far exceeded my expectations. Both participants and staff bonded together quickly and during the weekend shared heart-rending stories of confusion, pain, and suffering openly and without reservation. I also discovered that my own feeling of isolation and the stigma of being ill was also shared by virtually each and every participant. We all were suffering, not so much from our various difficulties, but from the psychological and emotional pain of feeling disconnected from our previous lives and relationships.
Following that initial offering, I continued to offer the Unconditional Healing program at various venues, mostly within a two hour drive of my home base in NJ, but also in Los Angeles, where I have family. At the same time, I felt strongly that the workshop should not be a "one and done" affair, because people, including myself, required follow up support and further guidance after the workshop. I decided to host a support group in Manhattan called the Healing Circle that met monthly on Sunday mornings for several hours.
The Healing Circle had two main objectives. The first was to provide support, reassurance and a loving environment to folks that were experiencing a difficult time in their lives. The second objective was to clarify erroneous beliefs about the nature of illness, health and unconditional well-being.
Regarding the first objective, there is an immense sense of relief realizing that others are going through a similar journey. Plus exposure to others who are openly suffering naturally engages our feelings of tenderness and loving-kindness, which is a bedrock foundation for healing.
The second objective of the Healing Circle, clarifying mistaken beliefs, takes some explaining. We all hold misguided beliefs about the nature of illness, the nature of well-being, and about reality itself that cause us unnecessary suffering. When illness or other significant adversity strikes, this confusion is heightened immensely – our neurosis, our fears, our suffering all become amplified and untenable. This in turn causes us to fervently question our life and its purpose altogether, and to dig deeper and deeper for answers. We are literally pushing against the boundaries of our identity, our very humanness.
This rich concoction of confusion, suffering and searching all come into play at a Healing Circle. Through teachings, communal practice, contemplation, and various healing exercises, we slowly begin to view what is happening to us as an opportunity, rather than a calamity. We begin to see through the insubstantial nature of our thoughts and heightened emotions, and uncover a more expansive view of the human condition. We discover a reservoir of unconditional health and well-being that exists in our heart always, regardless of personal circumstances. This in turn serves as a powerful resource of equanimity and calm during difficult times, and brings clarity about our true nature and intention altogether.
There are now Healing Circles operating in Manhattan, Los Angeles and Albany NY, with a strong desire on my part to establish additional Circles in other cities as well. In addition, I have just developed an Unconditional Healing website: www.unconditionalhealing.org. It is intended to reach a broader audience looking for ways to unlock their own hidden resources of healing energy and wisdom.
To return to my own health, I was finally diagnosed in 2010 with late-stage Lyme Disease, as well as at least one other co-infection called Babesiosis. While recovery, after years of delayed diagnosis, is difficult, I remain hopeful. To the degree that my own health maintains, I'll continue to go forward with this work. Sharing my story here feels like another significant step on this very profound healing journey.
~~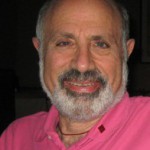 Jeff Rubin is a senior teacher in the Shambhala Buddhist tradition. He spends much of his time directing workshops and writing about Unconditional Healing and facilitating Healing Circles in Manhattan. The next Unconditional Healing Workshop is scheduled at the Pioneer Valley Shambhala Center in Northampton, MA on April 25-27. For more information about Unconditional Healing, or to find out the location of a Healing Circle, please visit our website at www.unconditionalhealing.org. Follow Jeff on twitter @jjrubin or email him at [email protected].
Post Tags:
Healing
,
health
,
Health and Well-Being
,
Unconditional Healing