Friday
Uncategorized
Primordial Grace by Robert and Rachel Olds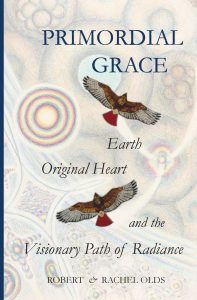 a book review by Don Beamish
In 1997 artists Robert and Rachel Olds felt the call to enter into a meditation retreat that lasted for nine years and changed their lives forever.   It is quite clear that they emerged from retreat with profound realization. Primordial Grace: Earth, Original Heart and the Visionary Path of Radiance comes directly out of their experience of the practice and Dzogchen teachings of togyal.  The results are tangible.
Primordial Grace is presented in two parts. The first is an expanded version of their previous book, Luminous Heart of the Earth: A Survival Guide for Original Heart, that presents the path of connecting with the luminous seed of original heart or what Shambhala calls basic goodness.  This journey involves leaving behind the speculation and analysis of  concepts to delve deeply into the simplicity and magic of a yogi's life in a secluded rural setting. This section also includes instructions on building a simple shelter in the woods to be closer to the natural rhythm of one's surroundings. 
The second part of the book is a well described practice manual for the visionary path of radiance connecting the original heart to the visual field. Robert and Rachel include drawings and descriptions of the circular visions and colors they experienced. The practices are presented clearly and with practical suggestions allowing for the flow of creativity.
This type of retreat is not something one would take on without being well-seasoned in meditation practice. Robert and Rachel went into retreat with the blessings of their teacher and remained there until they stabilized the experience of great joy. 
The refreshing way in which this book is laid out with view and instructions, and with Robert and Rachel's clear description of their experience, makes it very accessible and truly inspirational.  My own experience of reading Primordial Grace was a renewed longing to connect more deeply with the rich teachings I have received over the years. I have always enjoyed reading biographies of practitioners and great masters. The experience of reading about western students who achieved realization makes it somehow all that more tangible. 
Rachel unfortunately passed on in 2014. Robert has written a short but powerful description of her passing which can be found on their website as well as a lengthy interview with the two of them.
To find and read more about Primordial Grace, visit Heart Seed Press here.
---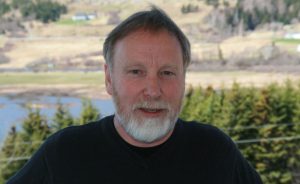 Don Beamish is a long time practitioner in the Shambhala tradition.
He lives with his wife Kristine in Belle Cote, Cape Breton between the mountains and the sea.
Post Tags:
book review
,
book reviews
,
buddhism
,
dharma
,
dzogchen
,
practice
,
primordial grace
,
togyal