Wednesday
Community Articles
A Tale of Impermanence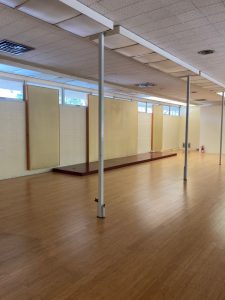 by Debra Dysart, Los Angeles Shambhala
One thing the global pandemic taught us was that plans change. What you may have thought you'd be doing in 2020 likely didn't happen. Last March, I remember being at a chorus rehearsal with 50 fellow singers preparing for a pair of concerts we were getting ready to perform in April when the very next day we got the word that future rehearsals were cancelled immediately. We learned singing in a group was one of the fastest ways to spread COVID-19 and was a dangerous activity. Likewise gathering in a shrine room, sitting side-by-side, doing the morning chants then putting our attention on our breath was no longer safe. Shambhala Los Angeles closed the doors of its three locations and moved its public meditation sessions online. Eventually, as it became clear the pandemic was not soon going away, we began offering classes and full weekend programs online, joining every other Shambhala Center in quickly getting up to speed on Zoom.
When we closed our doors last March here in Los Angeles, none of us envisioned it would be for the last time. One by one we have packed up and moved out of the three spaces we were leasing, each with their own unique characters created by local community members who lovingly cared for them over the years.
Until February of this year, our plan was to hold on to the lease of our main center location in Eagle Rock in Northeast Los Angeles, close to the foothills of the San Gabriels. This was our largest space – a standalone building with two shrine rooms, a reflecting pool outside the front door, and a mature and graceful olive tree in the middle of an outdoor patio. It even had a parking lot! Though we experienced the usual ups and downs that a nonprofit community goes through, we made it through the difficult times and were happy there. So many wonderful teachers came to teach – Khenpo Gyamtso Rinpoche gave a full weekend of teachings right after we had moved in, even before we unpacked the boxes. And so many people walked in through that front door maybe a little nervously that first time wanting to find out if meditation could help them feel better about themselves and provide some peace. People got married there! We held numerous Shambhala Arts Festivals and open mic nights in that building. Practitioners discovered their own basic goodness there at the corner of Colorado and Figueroa in the Eagle Rock area of Los Angeles and found the confidence to work with their own minds.
After we tearfully let go of our two beautiful satellite spaces – one on the Westside of Los Angeles and the other in Orange County — just as our sangha was becoming used to the idea of sustaining one Shambhala Center location for the time being, with online options for programs and classes continuing even when we are permitted to gather together in person again, the rug was pulled out from underneath us. To our surprise, the landlord informed us he would not be renewing our lease next year and made us an offer to buy out the remainder of our contract if we moved out now. It was not a difficult decision for our Council to make given the options.
And so Shambhala Los Angeles has become a virtual community without a physical address, at least for now. A core group of members worked together (wearing masks and socially distanced) to organize, pack and move into storage all the practice materials, gomdens and zabutons, calligraphies, banners, sacred objects, photos, files and furniture accumulated over the past 40 years. For many on the work teams, this was the first time they had been together in 3-dimensional space for over 12 months which added an aspect of joy to what would have been otherwise a strictly solemn undertaking.
This whole process reminded me of what happens to a sand mandala created with great precision and attention to detail by Buddhist monks. When the time is right, the mandala is ceremoniously dissolved and the sand that was put down with such care is swept up and thrown into the ocean or from a mountain peak. There is nothing to hold onto. There is really nothing to hold onto. Impermanence is real no matter how much we try to convince ourselves the truth is otherwise.
The photos accompanying this article are from the dissolve ceremony of our Center in Eagle Rock held on March 28th with a handful of community members onsite and most tuning in via Zoom. The shrine was deconsecrated led by Commander Darryl Burnham, head of the Windhorse Regiment of the Dorje Kasung. A final lhasang was held, invoking the dralas to purify the indoor and outdoor spaces for the next tenants.
We don't know exactly where we will go from here or what the future will look like for Shambhala Los Angeles. When will we lease another space and where will it be located? Or will we try to buy a building this time? In the meantime, our online meditation sessions and classes continue. (See our offerings at https://la.shambhala.org/programs/) Without a physical location, yet still unable to gather together in person anyway due to the pandemic, we are working towards becoming comfortable enough with uncertainty to rest in the groundless space between here and there. Our teachers have pointed out to us over and over again that this groundless space is indeed where we always are anyway. Right here, right now.
---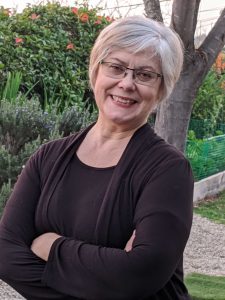 Debra Dysart is a member of Los Angeles Shambhala.
Post Tags:
center
,
community
,
covid-19
,
deconsecration
,
environments
,
Los Angeles
,
pandemic
,
Shambhala Center
,
Shambhala Environments
,
spaces
,
virtual sangha
,
zoom