Friday
Shambhala News Service
Discover the Power of Meditation with Pema Chödrön
We're so excited to share that you still have time to register for Meditation: Way of the Buddha and join renowned meditation teacher Pema Chodron for a live session on January 23. And when you sign up now you'll be able to enjoy full access to all the previous class recordings!
Watch Pema Chodron's overview of the course below:
Learn or refresh your connection to the practice of meditation as taught by Chögyam Trungpa Rinpoche, based on archival talks in the summer of 1974 to an audience of new students.
These short talks – from mindfulness practice, to awareness practice, to the realization of emptiness – will be supported by further commentary and facilitated discussions by some of today's leading teachers of Buddhism in the West, many of whom were actually present during these talks in 1974.
Course Presenters Include: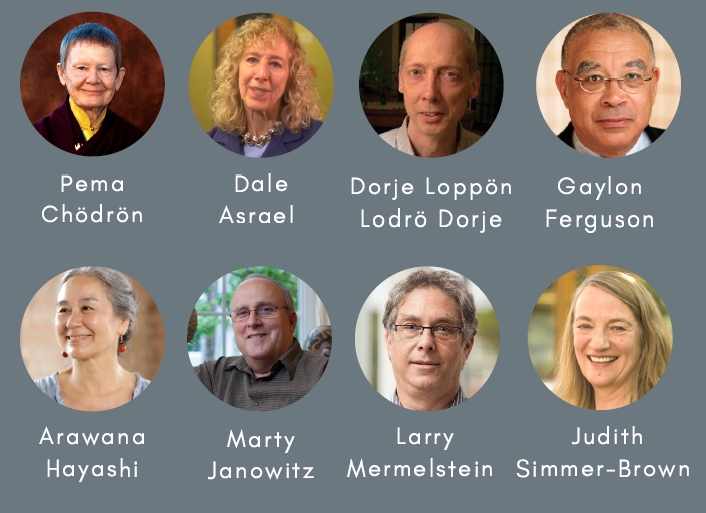 Other Presenters: Diana Mukpo, Sarah Coleman, Derek Kolleeny, Chuck Lief, Tillie Perks, Lila Rich, Alan Schwartz, and Anne Waldman.
Course Details:
The format of most live sessions will include guided meditation instruction, a brief video of Chöogyam Trungpa Rinpoche teaching – with further commentary by the presenters, and discussion groups with question and answer periods. The pre-recorded videos that participants can watch "on demand" will expand on participant's understanding of Trungpa Rinpoche's teachings and life.
Two-Hour Online Sessions: Sundays at 1pm Eastern Standard Time
Remaining live sessions on Jan 23, 30, & Feb 6, 2022
Access to course materials is already open.
You can access past live recordings at anytime.
There is a Pay What You Can option for this course. **No one will be turned away for lack of funds**
Register now and discover the power of these timeless teachings from one of the most revered Buddhist teachers of our time!
Post Tags:
buddhism
,
Chögyam Trungpa Rinpoche
,
meditation
,
Pema Chodron