Tuesday
Filed under Regional Announcements
Announcing the appointment of a new Center Director for San Francisco
by Kathryn Rile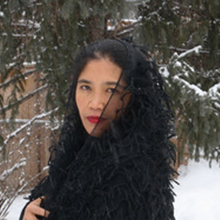 We are delighted to announce the appointment of our new Center Director for the San Francisco Shambhala Center, Ms. pearl ubungen.
Appointed by His Majesty, the Kongma Sakyong, Minister of Government Jane Arthur, and our Regional Board, Ms. ubungen will formally take her oath as center Director on October 1st at Sharchen Dzong.
As Shambhala aspires to further embody enlightened society, Ms. ubungen brings a wealth of experience and inspiration as a performing artist, choreographer, cultural activist, and educator as well as a teacher and master of ritual in Shambhala. Continue…
Entries filed under Regional Announcements
Northern California Shambhala has opened the search for a new Regional Director! Northern California Shambhala is a community of meditation centers and study groups located in Berkeley, San Francisco, Silicon Valley, Marin County, Santa Rosa, Sonoma, Davis, and Grass Valley. To view our website, click ...
continue
Posted March 29, 2010 by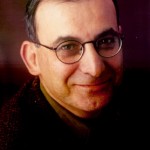 The Governing Council of the Shambhala Meditation Center of Chicago is pleased to announce that Tom Adducci has been selected and appointed as the new Center Director. This appointment is the fruition of our Lion's Leap Campaign to hire a full-time Center Director. The Governing Council notified ...
continue
Posted March 28, 2010 by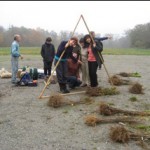 For the group Toucher la Terre, France, the year 2009 was marked by the actual launch of its activities, as the group initiated projects and provided technical assistance for their implementation.
continue
Posted November 17, 2009 by Rinchen Dug Pamo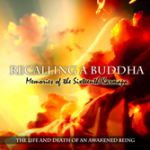 The film by Gregg Eller on the life of His Holiness the Sixteenth Gyalwang Karmapa is now completed.  The trailer is available at: http://karmapaxvi.com "Recalling a Buddha" is a 97-minute documentary on the life and activity of His Holiness the Sixteenth Gyalwang Karmapa and features commentary from thirteen ...
continue
Posted September 9, 2009 by
Silverwolf Records in cooperation with Ashe Records is proud to announce the North American release of 'Windsong' an album of songs by singer-songwriter and producer Rachel Faro.  Previously available only in Europe, this is the debut of a newly mastered, resequenced edition with ...
continue
Posted September 5, 2009 by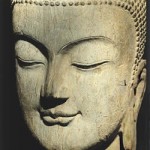 Join the Shambhala Sun for Wisdom for Difficult Times: What the Buddhists Teach October 2-4 in San Francisco. The Shambhala Sun is pleased to host our first-ever Urban Retreat, this one in San Francisco—bringing together eminent teachers from the three major Buddhist traditions. Tsoknyi Rinpoche, Sylvia Boorstein, and Zoketsu Norman ...
continue
Posted August 2, 2009 by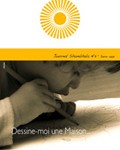 Le nouveau numéro du Journal de la sangha francophone vient de paraître ! Après notre dossier du numéro 11 sur la Maison Shambhala de Paris, nous abordons dans celui-ci un petit bout du vaste sujet de la « communication Shambhalienne ». Vous pouvez télécharger un pdf écran de ...
continue
Posted July 3, 2009 by Rinchen Dug Pamo
Looking for a weekthün, Warrior Assembly or other Shambhala program in the Pacific Northwest or beyond? The Programs Elsewhere in Shambhala section of the Kootenay Shambhala Centre's Programs page makes finding programs easy. From: Kootenay Shambhala Blog
continue
Posted April 24, 2009 by James Northcote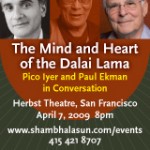 For millions of people around the world, His Holiness the Dalai Lama is a symbol of human kindness and wisdom. Is the true nature of the human heart and mind basically good, as Buddhist philosophy suggests, and if so, why do we so often bring suffering ...
continue
Posted March 19, 2009 by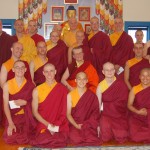 Gampo Abbey is once again hosting a Monastic Youth Dathun – June 15th to July 15th 2009 – a rare opportunity to experience a taste of Shambhala monastic life in an intensive retreat environment. The first Youth Dathun at Gampo Abbey was held in 1997, and ...
continue
Posted March 15, 2009 by
[caption id="attachment_504″ align="alignright" width="150″ This document has drawn immensely appreciative feedback. The following excerpt from the Preface might help explain why: The Kootenay Shambhala Centre is in the town of Nelson, B.C., Canada. We have had the usual disagreements about whether it is appropriate to do ...
continue
Posted February 27, 2009 by James Northcote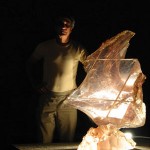 Sculptures in Resin (1970-1995) & "Infinity Boxes" (2002- 2004)   A mini retrospective spaning on 35 years  March 10 – April 12 Centre culturel Jean Gagnat; Limoges, France
continue
Posted February 23, 2009 by Jessica Sarapoff

RSS feed for the Regional Announcements category
View all posts from authors in Regional Announcements: Claire_Crevey Dylan_Smith Dennis_Pack
Sites with content in this category: https://shambhalatimes.org/ https://shambhalatimes.org/
Website Development by Blue Mandala using Wordpress MU.
All content and source Copyright © 1994-2019. Shambhala International (Vajradhatu), Shambhala, Shambhala Meditation Center, Shambhala Training, Shambhala Center and Way of Shambhala are registered service marks of Shambhala USA