Sunday
Filed under Regions, California, Arizona, Regions
---
Resolution from the Northern California Shambhala Board of Directors and leadership regarding the separation of children from their parents at the United States border. 
---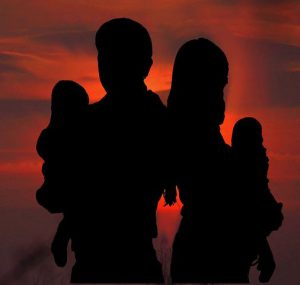 Family is sacred to Shambhala Buddhism. Family holds the wisdom of our ancestors, a wisdom that enriches us and that can be handed down to future generations. Family is kin, the root of the word "kindness."
Shambhala Buddhism takes as its path the creation of an enlightened society, the most intimate form of which is the family. The apical ancestral figure of the Shambhala lineage is known as Rigden, which translates as "possessor of family awareness."  Indeed, the Shambhala teachings are handed down in a family lineage of Sakyongs, passed from parent to child.
Entries filed under California, Arizona
Western Marin County lies just forty minutes northwest of the Golden Gate Bridge in San Francisco. Populated originally by the Coast Miwok people and first sighted by Europeans in 1579 by England's Sir Frances Drake, the place remained rural and agricultural until completion of the famous ...
continue
Posted August 13, 2009 by Marc_Matheson
Join the Shambhala Sun for Wisdom for Difficult Times: What the Buddhists Teach October 2-4 in San Francisco. The Shambhala Sun is pleased to host our first-ever Urban Retreat, this one in San Francisco—bringing together eminent teachers from the three major Buddhist traditions. Tsoknyi Rinpoche, Sylvia Boorstein, and Zoketsu Norman ...
continue
Posted August 2, 2009 by mollydeshong
I never wanted to be a teacher. It just somehow happened. Now it's been four years since I graduated with my masters in education. Slowly I've come to realize that I am a natural teacher. It's in my blood. My grandmother was a teacher, my great-grandparents ...
continue
Posted March 20, 2009 by
For millions of people around the world, His Holiness the Dalai Lama is a symbol of human kindness and wisdom. Is the true nature of the human heart and mind basically good, as Buddhist philosophy suggests, and if so, why do we so often bring suffering ...
continue
Posted March 19, 2009 by
Chogyam Trungpa Rinpoche with Chief Gerald Red Elk Image courtesy of theshamansdoor.com Spiritual traditions provide the ground that fosters genuine human community. They bond us deeply in a common view of the world and our relationship to it. As Buddhists, we have experienced this first-hand in the sangha, ...
continue
Posted March 2, 2009 by Bill_Sutton
Two years ago the Berkeley Shambhala Center (BSC) opened the doors of Streetspace, a store-front, multi-purpose space located in downtown Berkeley, California. BSC has occupied the same second-floor space in a dzong-like building for over thirty years, while remaining virtually invisible to pedestrians and traffic. By ...
continue
Posted February 18, 2009 by
Written by Joel and Sarah Mandel Sarah and I are long-term Shambhala Buddhist practitioners.  As we approach retirement age, we've been thinking about how, where and with whom we would like to spend the rest of our lives. I'll bet many of us are considering the same ...
continue
Posted February 1, 2009 by Joel Mandel

RSS feed for the California, Arizona category
View all posts from authors in California, Arizona:
Website Development by Blue Mandala using Wordpress MU.
All content and source Copyright © 1994-2022. Shambhala International (Vajradhatu), Shambhala, Shambhala Meditation Center, Shambhala Training, Shambhala Center and Way of Shambhala are registered service marks of Shambhala USA
Privacy Policy