Sunday
Filed under Sakyong and Family
The Princess and her family enjoy birthday cake and a visit to the zoo.
by Amanda Betzen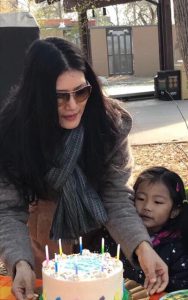 April 10 marked Princess Jetsun Dzedron Okar Yangchen Ziji Mukpo's second birthday. The morning began with the Sakyong giving a long life blessing to Jetsun Dzedron. That afternoon, the celebration continued with a family trip to the Denver Zoo. The Sakyong, Sakyong Wangmo, and all three Jetsunmas strolled through the zoo seeing animals, including two llamas that the Jetsunmas affectionately named Jorge and Fernanado. The family also enjoyed riding the carousel and train. Older sister Jetsun Drukmo showed her sisterly love by wanting to sit next to Jetsun Dzedron during much of the outing. Continue…
Entries filed under Sakyong and Family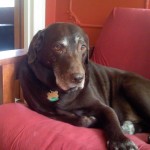 From Lady Diana Mukpo and Acharya Mitchell Levy: Winston Mukpo-Levy, also known as Mitchell's Witless Winston or "Winnie", died on April 7th, at 10:20 a.m. He ended his life as he lived it, with determination and dignity. Everyone who met him had a story about him. ...
continue
Posted April 16, 2009 by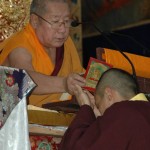 On April 4th, on the occasion of Parinirvana Day, Sakyong Mipham Rinpoche addressed the Shambhala community worldwide from New York City. Sakyong Mipham Rinpoche proclaimed Parinirvana Day to be "a day of remembering and gratitude" both for the Vidyadhara, Chogyam Trungpa Rinpoche and for His Holiness Penor ...
continue
Posted April 6, 2009 by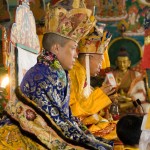 The Rinchen Terdzo concluded this week with the enthronement of the Sakyong as a lineage holder of the transmission of this "precious treasury of terma," the literal meaning of the Richen Terdzo. During the final event, the Sakyong and Sakyong Wangmo made formal offerings to His ...
continue
Posted March 13, 2009 by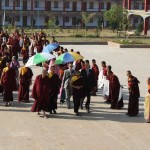 Losar, the Tibetan new year, was celebrated by the Sakyong and Sakyong Wangmo in Orissa, India with members of the Shambhala Community and Ripa lineage. These photos and a description of the festivities have been offered by Walker Blaine on the Rinchen Terdzo blog and used ...
continue
Posted March 5, 2009 by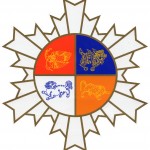 Welcome to News from the Office of the Kalapa Court. The Sakyong's Shambhala Day address and Sakyong Wangmo's address are now available on line as transcriptions and audio recordings. These are also available in Spanish, along with President Reoch's remarks. In this year's Shambhala Day address, ...
continue
Posted February 24, 2009 by David_Brown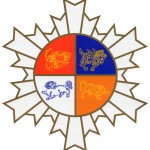 On behalf of Sakyong Mipham Rinpoche and President Reoch, the Office of the Kalapa Court wishes to announce the following appointments and retirements. Buffalo, NY: Recognized as a Shambhala Meditation Group; Steve Clookey and Trudy Stern, Coordinators Cologne, Germany: Marita van Heukelom, Warrior Cleveland, OH: Richard Weiner, Warrior ...
continue
Posted February 24, 2009 by David_Brown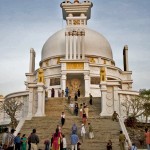 In the fall of 2006 I found myself talking with Sakyong Mipham Rinpoche about his upcoming wedding in Orissa, India, at the seat of his father-in-law's lineage in India.  The Sakyong asked if I was going; at the time I didn't think that I would. I asked ...
continue
Posted February 22, 2009 by Marvin Ross

RSS feed for the Sakyong and Family category
View all posts from authors in Sakyong and Family: cghenderson Kathryn_Rile Joan_Carney WalkerBlaine david_brown
Sites with content in this category: https://shambhalatimes.org/ https://shambhalatimes.org/ rinchenterdzo.org/ kalapacouncil.shambhalatimes.org
Website Development by Blue Mandala using Wordpress MU.
All content and source Copyright © 1994-2017. Shambhala International (Vajradhatu), Shambhala, Shambhala Meditation Center, Shambhala Training, Shambhala Center and Way of Shambhala are registered service marks of Shambhala USA