Wednesday
Community Articles, Mountain States
Shambhala and Sudan Meet in Boulder
One of the tragedies of the civil war in Sudan is the many girls and boys orphaned or separated from their families and living in refugee camps. Micklina Kenyi, one such "lost girl," was resettled in the United States, graduated from Colorado University and began a family. She was inspired to help other Sudanese girls and has been working in conjunction with the Dominican Sisters' refugee program in Kenya and some local refugee organizations to bring them to Boulder, Colorado.
Kenyi founded the Community of Sudanese and American Women/Men (CSAW), a nondenominational, nonprofit organization that helps Sudanese refugees attain a peaceful, healthy life in Boulder, complete with a college education and vocational training.
So far, 14 young women have been resettled through CSAW. This mandala made up of generous donors and volunteers is helping the girls build new lives, which includes everything from providing an orientation to American life (grocery stores, buses, libraries, banks, doctors, etc.) to helping them get health insurance, find and furnish an apartment, pursue an education, budget, drive, get a job and so on. It is a lot of work for the "mamas," or mentors, who form teams to help the girls. There is also a board of directors, and several committees such as healthcare and education, to support the girls.
I have been fortunate to become part of a team of mamas to three recent arrivals. After the trauma and tragedy they have lived through, I am awed and honored by their love, goodness, enthusiasm and genuineness. I have been working with them for only a few months, but I hope to continue the relationships for a long time.
Besides the grunt work, we do fun things together. We recently had a potluck in which we all shared bits of our life stories. It was humbling and profound to hear about the journeys they made from their villages to the States. They come to dance class with me on weekends, and it's great to see them learning a new language of movement; we laugh a lot as they stumble their way through unfamiliar choreography. Other mamas have introduced them to running and music, and we recently celebrated the passing of a driving test. The two younger women are studying for the GED, and the older woman is attending foundational classes at Front Range Community College.
I am a mother of a two-year-old boy, and I love that he is learning to share (time, his mama, etc.) with others. He is also gaining exposure to a rich culture. The girls love to feed, play with and entertain him as we shuttle to one place or another. Overall it's a fantastic growing experience for both of us.
I often feel myself shutting down when I get yet another phone call with yet another need, or dreading the next day's errands and phone calls in the girls' service. And what I see is my ego defending its territory, my desire for self-protection for "my time, my needs." While my son prompted me to begin my true path as an aspiring bodhisattva, of putting someone else's needs before mine, these girls are greatly furthering my path. It is humbling to witness their open hearts and cheerful nature, after surviving such trauma. My small daily woes are dwarfed and my heart is opened wider as I learn from them.
When Sakyong Mipham Rinpoche gave me and others the Rigden ngondro, one component was a year of service. I worked alongside others in various projects to create easy ways for sangha members to find service positions, but nothing was ever completed. I am delighted that this part of my ngondro is finally coming to fruition.
Sadly, this amazing organization is about to start running on fumes. CSAW does not have a fundraiser, and we are heading into a scary situation. If anyone feels moved to offer time or money, it would be very gratefully received. Inquiries about volunteering can be directed to [email protected]. Donations can be mailed to CSAW, PO Box 3217, Boulder, CO 80307 (write checks to CSAW). For more information about this group, go to http://csawco.tripod.com/.
____________________________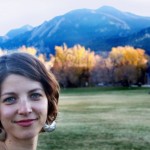 Hannah Kinderlehrer is a mama, dancer, volunteer and householder yogini creeping her way through ngondro at the speed of molasses. She lives quite happily in Boulder with her partner, Paul, and their son, Luca Sonam.
Post Tags:
community service
,
refugees
,
socially engaged
,
Sudan