Saturday
Dharma Teachings
A Single Grain of Rice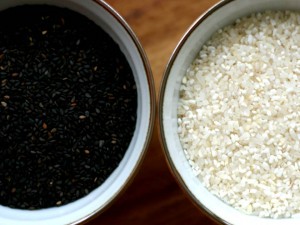 An Indian teaching tale once told in the dining room of Karme Choling by Roger Guest, retold here by Laura Simms.
There was a king in India who had four daughters. When they were old enough, he decided to go on a spiritual retreat. He left his daughters to rule the kingdom in his absence, alongside his ministers and advisers. Before leaving, he gave each daughter a single grain of rice with a simple instruction: "Do the best you can with this grain of rice until I return." Then the king departed.
The first daughter wrapped the grain of rice in a gold thread and placed it on her dresser in a crystal box for safe keeping.
The second daughter placed her grain of rice in a silk pouch and tucked it under her bed.
The third daughter thought, "Every grain of rice looks the same." She threw it out the window with the intention of finding another grain to offer her father when he returned.
The fourth and youngest daughter considered what she should do. She thought about it for days and weeks. Then, she took her grain of rice and planted it.
A year passed and the king returned. He called his daughters to the court and asked them each to bring the grain of rice. The first daughter unwrapped her grain, which had become dry and hard. She handed it to her father, who thanked her. The second daughter's grain of rice had broken in two, but she offered it to the king anyway.
He thanked her as well. The third daughter went to the kitchen, took the first grain of rice she found, placed it in the palm of her hand, and showed it to her father. "Thank you," he said.
The fourth daughter was empty-handed. The king asked, "Where is your grain of rice?" She led him beyond the palace walls to a vast field of rice that was ready for harvest — enough rice, in fact, to feed the entire kingdom. "Father," she said, "this is your grain of rice."
The king placed the crown on his youngest daughter's head and made her the ruler of the kingdom.
______________________________
The youngest daughter's resourcefulness and willingness to give away her father's gift yielded great wealth and well-being for many people. True power is having the wisdom and skillful activity to care for others. This is why she earned the crown.
Post Tags:
children and families
,
Peace is the Answer