Monday
Mandala Projects
The Shambhala Database Project – Your New Personal Rolodex
Interview with Candlin Dobbs
What is the Shambhala Database project and tell me about this new Member's View that is coming out soon?
The Shambhala Database or SDB is an internet-accessible database that stores information about the entire Shambhala Mandala: the Centers and Groups, the teachers, the administrators, the programs we offer, and of course the people that are part of each center and the whole mandala.
The Member's View, coming in October, is a new feature that will allow us all to have access to a virtual rolodex of centers and members of Shambhala. You can look up programs you've attended, and find the current address information about friends you made there. Or just look up a member of your center who you need to contact.
This sounds great. How are you working with privacy?
That's the nice thing about the Member's View–you have complete control. You can go into your profile and decide what information you would like to have visible to other members. If you just want people to see your email address, you can make all the other info private. If you don't want to be listed at all, you can set yourself to be "invisible."
So how do I get access to this new feature?
Well, in terms of the "roll out," we are planning to send out invitations to get a Shambhala Account to all the members in a specific region. We want folks to try it out–to look at their profile, to add a picture, to correct any errors. We're going to do this by region, so that we don't get deluged with lots and lots of questions and changes. We'll be starting with the Pacific Northwest and then moving region by region in North America, and then to Europe and the rest of the world. Of course, during this time, the Member's View is available for anyone who wants to sign on, if you already have a Shambhala Account.
What if I don't want to wait until I get my invitation?
If you're ready to look at your profile now, you can request a Shambhala Account and enter the Member's view here: https://secure.shambhala.info/database/index.php
So tell me a little more about my profile in the Member's View. I notice that it includes practice authorizations and dates for when I did my first Dathun, Seminary, stuff like that.
Yes, you can see your own practice authorizations, but other members can't see that information about you, only the Administrators of your and other Shambhala Centers. You can see your own practice authorizations and make corrections if needed.
What else does the SDB do?
Well, it is the source for the program information on all the local Shambhala Center's websites. That was an initiative which came out of the 2005 Mandala Council meeting. The Mandala Council decided to develop a template system for websites that would help each local Shambhala Center create their own website. The SDB works with the template system and in Europe with the Shambhala Europe website tools, so that programs are listed on the template, in the programs section of Shambhala.org, and also regionally (where there are regional websites).
And the SDB handles registrations. It gives every center a set of tools that make online registration very easy.
Why is important to have this information?
Well, lots of reasons…
Having this information helps the Mandala plan. The Office of Practice and Education can now see how many people might be interested in attending a Warrior Assembly. We can also use the SDB to contact people who might be interested in a certain Abhisheka or practice intensive.
The same with your local Shambhala Center. The SDB helps them plan, because they can see who's done what and let people know what's coming up that they might be interested in attending.
Eventually the practice and study profile in the SDB will be used when you apply for programs, so you won't have to fill that information out anymore on the application. It will just be there on the SDB.
The Shambhala Shop is currently using the SDB to check if people should receive restricted materials.
So it is important that you take a look at your profile and make corrections.
So how do I correct things if they're wrong?
First of all, if some of your information is wrong or incomplete, it is simple and easy for you to change it. What's most important is your list of major programs, your practice authorizations, as well as your teaching authorizations. And we are counting on you to make the corrections needed here. It is simple to do. If you find something wrong with one of those, you can click the link right on the page and propose a change.
Once you propose a change to contact information or practice authorizations, these go as proposals to the local database administrator who will then approve them. If the member needs to correct teaching authorizations, these go to the Office of Practice and Education for approval.
What do you like best in the SDB?
I like the pictures and the birthdays. I also like that I can look up centers and see who is there.
One of our members in Minneapolis went to Berlin this summer. He looked up the Berlin Shambhala Center in the SDB and emailed the Center Director. When in Berlin, he visited the Shambhala Center and spent time with people there.
That's the real point of the SDB. It's to make communication and connection easier for the whole Shambhala Mandala.
Please let us know how we are doing. The SDB is continuing to change and develop–based on the needs of Centers, of Administrators, and of everyone in Shambhala. So keep in touch! You can find my email address in the SDB!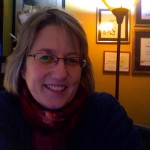 Candlin Dobbs has been working on the Shambhala Database project since 2005. She lives in Minneapolis, where she has a technical writing and training development company, Luminosity Technical Services Inc. She is a Shambhala Training Director, and has been Co-director of the Minneapolis Shambhala Center (and just about any other post in the Minneapolis Center).
Post Tags:
communications and technology
,
SDB
,
Shambhala Database
,
Shambhala IT