Monday
Mandala Projects
Getting IT: Shambhala Network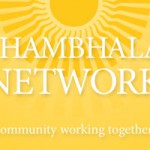 The Shambhala Network is a new website that connects the Shambhala community through email, groups and friends. As the communications system for the Shambhala global community, the Shambhala Network enables the user (you) to make announcements, search for friends, join groups and discussions, as well as chatting with people.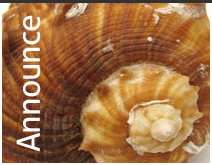 Introducing the brand new Announcement page on the Shambhala Network and the new Discussions page! Cameron Wenaus, of Blue Mandala Communications, shares his excitement about the new pages he has developed on the Shambhala Network, which is your portal to communicate with the larger Shambhala sangha.
With new one-stop-shopping on one page you can see:
Shambhala News Service – announcements from Shambhala International
Sangha Announce – where you can easily post your announcements and tonglen requests
Regional Announcements and Classifieds – which gives you a bird's eye view of every possible announcement from your local center, region, and beyond.
My Local Groups – where you will see posts from all the groups you have joined on the Network
Just look for the big conch at the top called Announce, and get involved!
The other exciting new page on the network is the Discussions page. Again, on one page you can see the current discussions that are happening in all the groups that you are part of. Sorted by meditation groups, administration groups, and social groups. Included in this is the new Shambhala Talk, which is a global discussion group, offering a place to chat about anything under the Great Eastern Sun. You get to see everyone's photo as they chat and make comments as well.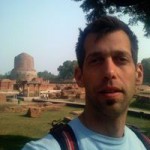 So, check it out – the Shambhala Network is there for YOU to engage with and utilize.
Brought to you by your friends in Shambhala IT…
~~
Cameron Wenaus is the chief project manager for Blue Mandala. He has extensive experience in marketing and data mining. Cameron holds his MBA in marketing informatics at Dalhousie University.
Post Tags:
Shambhala IT