Saturday
Mandala Projects
Update from Shambhala IT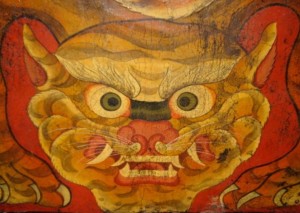 By Cameron Wenaus
During the year in the Earth Ox (2009-10), the Shambhala IT team has not only been building lots of exciting projects for the mandala, but we have been having a delightful time while doing it. In the past year, we created a new Member's View for the Shambhala Database (SDB), launched the Shambhala Times, added a program calendar system to the centre website templates, and offered all Shambhala Centres a "community life blog" as an optional add-on to their websites.
What's on the horizon for the year of the Iron Tiger?
Top on our list is unifying the login system for all of Shambhala IT, so each community member only has to remember one user name and password. This is the Shambhala Account, which already works to login onto the Shambhala Database (SDB), Shambhala Times, and Shambhala Online. Read more about the Shambhala Account and how to get one.
In the year of the Iron Tiger, we are also planning to launch online community and an integrated IT support system. Online community will allow us to create and join online groups of interest to us, be part of the conversation there, share files, see and interact with members in the group, customize how messages are sent to us and much more.
Quick View of Resources

Website for your centre or group:
Visit www.setup.shambhala.ca

To add a blog to your centre's site:
Email [email protected] or [email protected]

Learn more about the Shambhala Account:
Visit shambhalatimes.org/shambhala-account

Visit the new Shambhala Media: http://www.shambhalamedia.org/

Become an IT volunteer:
Email [email protected]
Shambhala Database
The Shambhala Database (SDB) is increasingly being used as a source of information about the Community and a crucial link for communications to the Community. Here are some examples from Candlin Dobbs:
• We created a list of teachers and what they've taught in the region around Karme Choling to help KCL identify people who might be good choices to teach their upcoming SSBS Classes.
• We sent an invitation to all tantrikas to let them know Sopa Choling is now available for ngondro and werma retreat.
• We are helping Felice Owens of the Sakyong Ladrang to locate emails and addresses for a list of 850 names of sangha-folk who made donations last year, so that donation letters can go out.
And of course, most of the 70 centers around the world are using the SDB to support their classes and communicate with their members. We did an on-line training with the leadership in Cape Town in Decembe,r and they thanked us for providing a tool that helped them so much with the day-to-day running of their center. This past week, I showed Kathy Tate in Atlanta how the SDB could automatically notify people and make a wait-list for a class that was closed. "You know, I'm really getting to love the SDB," she said.
We have now contacted all Shambhala Members in North America, introducing them to the Member's view of the SDB, and how they can check their records and look up their friends. We are starting to work with Chris Montone, Director of Shambhala Europe, to identify people in the different language groups in Europe who could be the SDB coach for their language group.
We have been working with the Office of Practice and Education (and among the Practice Centers with Dorje Denma Ling and Karme Choling), and we have begun discussions with Bill Sutton about a new version of the applications database that would integrate with the SDB.
Lastly, David Brown has contacted us asking if we could make an effort to get more folks to add their pictures to their SDB profiles. This request has come from the Sakyong. David Brown said that "Even while on retreat, he often practices for students with illnesses, in the final stages of their life, or upon their death, and photos help so much make a connection possible." So there will be some publicity around this request soon.

Shambhala Times
The Shambhala Times celebrates its first anniversary on Shambhala Day. In the past year, we have published more than 660 articles, photo essays, news and views by Shambhalians around the world. In 2009, we received 283,220 visits with an average of 750 daily, plus hundreds of comments.
Top Stories since we launched a year ago, garnering more than a thousand views:

What is a Shambhala Household? Interview with Wendy Friedman and Noel McLellan 1,949
Tenshuk Ceremony, by Walker Blaine 1,939
The Future Is Now (new book by His Holiness the Seventeenth Karmapa 1,921
Equanimity in Uncertain Times, by Sakyong Mipham 1,913
Sakyong's Parinirvana Day Address 1,712
Karma and the Economy, by Acharya Eric Spiegel 1,631
Introducing the Shambhala Account 1,491
Harvest of Peace Address 2009, by Sakyong Mipham 1,362
On Differing Views and Paths, by President Richard Reoch 1,317
A Powerful Listener, by Khandro Tseyang 1,232
Raising Our Children, Sharing Our World by Chogyam Trungpa 1,100
Painting the Sky (Rigden Lineage Thangka) 1,090
Shambhala Lineage, by Chogyam Trungpa 1,077
The Shambhala Times posts a new story almost every day. Community members are welcome to submit a story, upload photos, and share news! Visit: http://shambhalatimes.org/how-to-contribute/
We are currently recruiting more volunteers in order to keep up with the dynamic pace of our community, provide quality editing, and continue to post articles daily. Please contact Jennifer Holder at [email protected] if you are interested in volunteering as a reporter, news scout, or copyeditor. Recently, Dawn Boiani Sandberg joined our team to manage advertising for the Shambhala Times.

Website Template System/ Program Calendar
This year we finally launched a very ambitious project, releasing a 2.0 version for the program calendar for each centre website in the mandala. The most important features added were Recurring Events & Mutlti day programs. This project took two years to complete and involved six ITstaff & volunteers and much input from centre pilots along the way. Being as the main function we perform at Shambhala centres is ongoing programs, the calendar had to be custom designed to represent the majority of centre's needs as well as it had to interface directly with the Shambhala database which is holding all the program data. The rebuild of the calendar also included features such as a view of regional programs, a new look for the monthly calendar to match the centre's design, date and time features, hover-over details and more. In response to this new calendar, many Shambhala Centres who were using third party calendar software, switched over to the new calendar. Needless to say, we're delighted! To see this new calendar, just visit your local Shambhala Centre's program calendar.
Local Community Life Blogs
In 2009, we created blogs for 28 Shambhala Centres & groups plus 5 affiliated groups, such as the Dana Group (http://dana.shambhalatimes.org/) and Desung Training (http://desung-training.shambhalatimes.org/). All of the stories from these blogs also feed into the Shambhala Times to create a genuine grassroots news network. Since the local news blog have gone live, over 300 stories including video, photos and audio have been posted to the times. To see what a blog can do for your centre, visit the Community Life Blogs for Boston (http://boston.shambhalatimes.org/), Los Angeles (http://la.shambhalatimes.org/), or Nelson, Canada (http://nelson.shambhalatimes.org/). To get a blog for your centre, email [email protected], or [email protected] to get one set up.
To date 69 centres have used our website template system in North America. This system is also available for Regional groups, see http://norcal.shambhala.org/ as an example of a regional use. To inquire about getting a free or low cost website for your centre or group, visit http://www.setup.shambhala.ca.
Shambhala Media
Shambhala Media launched their new site in the fall of 2009: www.shambhalamedia.org. With a major reorganization of existing material, this is an easy-to-use fully featured e-commerce site. Browsing the store by teacher, practice or recording types, it is easier than ever to find and purchase all the texts, DVD's, training manuals, and shrine items distributed my Shambhala Media.
Online Community
We have been working on revamping our online communication channels with the development of Shambhala Online Community. This new project will allow us to create and join online groups of interest to us, be part of the conversation there, share files, see and interact with members in the group, customize how messages are sent to us, and much more.
3 main objectives of Online Community:

1. Replace all webbymail lists (SNS, sangha talk, announce, etc) with more updated features including moderation and opt-in email controls.
2. Social networking – allow sangha to find and talk with each other sharing video, photos, etc.
3. Working groups – provide spaces for working groups to collaborate and communicate

The Online Community is planned to launch in Spring 2010.
Shambhala.org
This year the regular upkeep of Shambhala.org has involved our new Lead IT Support person, Greg Heffron, with adding much content, posting videos and audio tracks, fixing the donation systems, building new systems and providing user support.
A major project we've taken on in the last two months is an integrated support system that will reside on shambhala.org. This mini-site will allow instant access to a FAQ section (Frequently Asked Questions) with answers to the major questions that users ask about any IT system in the mandala (how to login, how to use the Shambhala Database, finding resources on Shambhala.org, getting online resources to work on their computer, etc.). This support section will also include an interface for users to ask questions they can't find answers to on the FAQ, and to have their requests tracked over time, thereby preventing requests from "slipping through the cracks." We hope to integrate this new system with our existing volunteer "mahafacilitator" support system — which is run almost entirely via email requests — and to have the mahafacilitators gradually migrate their activities over to the new system.
Unified Log-in
After consolidating many technology systems together in our mandala between 2006 and 2009, we were left with several logins and passwords for each member of Shambhala. In our quest to simplify our systems, we are aiming for a unified login — the Shambhala Account — for all systems. All of the new projects we have developed since starting this initiative have been created using the Shambhala Account. It is our aim by Spring of 2010 we will have "one mandala, one login." Learn more about the Shambhala Account and how to get one at: http://shambhalatimes.org/shambhala-account/
Post Tags:
Communications and Technology Steering Committee
,
Earth Ox
,
Shambhala IT