Monday
Mandala Projects
Diversity Awareness in Shambhala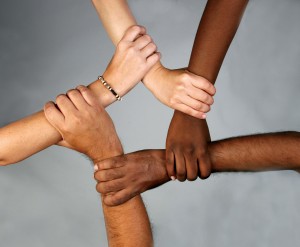 By Charlene Leung
Diversity awareness is about discovering the basic goodness of all. When we uncover our biases and habitual ways of relating to others, we loosen our hold on ego and open to other.
If we honestly examine the isms: racism, sexism, heterosexism, ageism, classism, able-bodied-ism, we can find deep pain that is actually part of the human condition. Softening and opening, we experience the tenderness and vulnerability that unites us as human beings. This is the ground of helping others, of creating enlightened society.
"All individuals have a place in Shambhala society. There should not be a sense of outer and inner, but rather a sense of being included in the compassionate embrace of heaven and earth."

– Sakyong Mipham Rinpoche, Treatise on Society and Organization
The Office of Practice and Study and the Acharyas support the integration of diversity awareness into the fabric of our mandala. For instance, former Chair of the Diversity Working Group Sekayi Stringer developed a weekend program to address diversity issues, which will be piloted in 2010. We are also looking at embedding bias and diversity awareness into trainings for practice instructors, governance, desung, kasung, and land center staff.
With deeper inquiry into the Shambhala diversity initiative, we can begin to expand the face of Shambhala. Why is there not a more diverse range of people in Shambhala? What are the unspoken, unacknowledged barriers that each one of us harbors – Shambhalians and those who would be Shambhalians? How can we work with those barriers, individually and collectively? How do we fulfill the aspiration to become a genuinely diverse and truly multicultural community? My aspiration is that as Shambalians we continue to fearlessly discover our biases rooted in the habitual patterns of personal, historical and cultural karma.
I am honored to be appointed to the Sakyong's Council as the new Chair of the Diversity Working Group. The Working Group was formed after the first Shambhala Congress in 2003, when diversity was identified as a top issue for the sangha.
The first major accomplishment of the group, then chaired by Cortez Rainey from Baltimore, was the Shambhala Diversity Aspiration, here excerpted:

"The teachings held by the Shambhala mandala challenge us as individuals to recognize and dissolve barriers that separate us from others. As a community of practitioners, we strongly encourage understanding of and respect for the basic goodness inherent in all individuals, social groups and cultures. …We strive to foster a welcoming atmosphere free of prejudice and to develop an inclusive and enlightened society with facilities fully accessible to all persons. Although some of our programs and events are open only to those who have fulfilled certain prerequisites, everyone is welcome at our centre regardless of religion, spiritual tradition or teachers, path of practice, opinions, class, nationality, culture, ethnicity, race, language, age, gender, sexual orientation, or physical, perceptual or mental abilities."
Since the aspiration was completed, many people have contributed to the body of information and resources to move forward with our aspiration. Please see the diversity resources at http://www.shambhala.org/diversity/resources.php.
After the recent Shambhala Congress in Halifax, the Sakyong's Council reaffirmed its commitment to the Shambhala Diversity Aspiration. Read the complete text here.
I invite your comment and ideas for how we can open to more diversity in Shambhala. Please contact:
[email protected]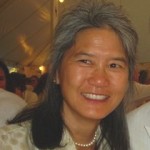 Charlene first became a student of the Vidyadhara Chogyam Trungpa in 1983 and is currently a student of the Sakyong Mipham Rinpoche. She practices Chinese Medicine in the San Francisco Bay Area. She has lived in a Shambhala household since 1981 with her husband Robert Pressnall. They have two grown sons.
Post Tags:
diversity
,
working groups