Friday
Mandala Projects
People of Color Scholarship Fund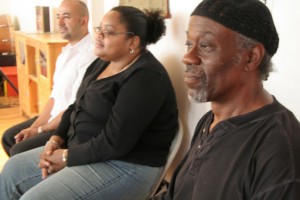 COLUMN: Enlightened Society Celebrates Diversity
Celebrating the 10th Anniversary of the People of Color Scholarship Fund (POC) Leadership Awards
Part One of Three
article and photos by Mabinti Dennis
In this first article, you will find a brief history of the development of the awards. Next time you will read individual stories of some practitioners who have received funds and how they are benefitting the Shambhala community. We will conclude with where the scholarship is today and how we can continue to serve the community in the future. We are delighted to have this opportunity to discuss this with the community and to provide information so that you will spread the word through our mandala.
In the fall of 2004, the Diversity Working Group reported the following on a Practitioner Survey:
Program fees have been a major impediment for some people of color to continue on the Shambhala path. The financial burden of attending programs and the embarrassment of soliciting donations from individuals or requesting a discount from centers has been discouraging. Despite recommendations made by the Shambhala Diversity Working Group to encourage sangha members to make modest donations to assist others and to encourage members to save money towards their programs, and although some financial assistance is available through practice centers, it is still a financial strain for some people of color to attend advanced programs.
"I gave up long ago the idea of trying to attend Warrior Assembly, Seminary, etc., because of the cost. …I can assure you from my exposure over the years to many other groups, that this Shambhala/Buddhist path is generally seen as for the rich." Was one response to the Practitioner Survey in the fall of 2004 by a Shambhala practitioner of color.
The summer of 2005 was a pivotal moment in Shambhala, with the first Rigden Abhisheka and the marriage of the Sakyong to Khandro Tseyang in Boulder. It also saw the development of the People of Color Scholarship Fund. A conversation about attracting and retaining people of color to the Shambhala Buddhist path was initiated among Mabinti Dennis from Toronto, Alice Dan of Chicago, Cortez Rainey from Baltimore, and Bill Auerbach of New York.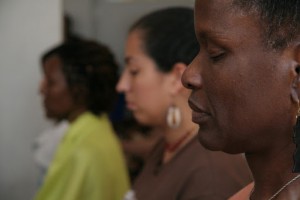 Some of the ideas that arose from those discussions included how to attract and support members who are people of color and encourage them to attend advanced programs such as Warrior Assembly, dathun, seminaries, and trainings to become teachers, meditation instructors and leaders. "The founders were confident that the scholarship will benefit the whole community, that it will alleviate suffering among a broader spectrum of people in our local communities and in our diverse world, and that people of color will contribute to the richness of the Shambhala community through teaching, governance, and mentoring," said founding member Mabinti Dennis.
After seminary the team developed a proposal and submitted it to then President Richard Reoch. In 2007, with support of the Sakyong and President it was presented to Shambhala International. We formed a board and began fundraising and the fund began to receive donations from the Shambhala community. In 2008, we received a grant of $4500.00 from the Shambhala Trust to help us develop our website and publicity materials, and to support scholarships. The leadership award was announced in 2008 and we began to receive applications and distribute scholarships to people of color across the mandala. In 2009, we received a matching grant of $5000.00 from the Sakyong's Council and we were able to match that grant through donations from the community.
In 2010, the Board of Directors received a call from Shambhala International regarding a donation from Ms. Marilyn McGuire. Marilyn was an active member in the Minneapolis sangha for many years. Discovering that she had a terminal illness, she decided to make a planned gift to Shambhala. In consultation with Ms. Connie Brock she heard about the scholarship fund and designated a portion as a gift to the Shambhala People of Color Scholarship Fund. Although none of our board members had met Marilyn, she shared our aspirations to support leaders and teachers in diverse communities. Her gift has enabled the Fund to support a growing number of leadership awards over the last 5 years.
"The teachings held by the Shambhala mandala challenge us as individuals to recognize and dissolve barriers that separate us from others. As a community of practitioners, we strongly encourage understanding of and respect for the basic goodness inherent in all individuals, social groups and cultures."
~ Shambhala Aspirations on Diversity, Accessibility and Compassionate Conduct.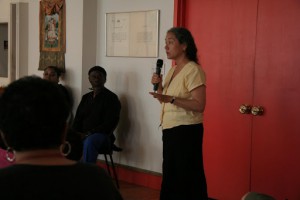 Since its inception the Scholarship Fund has supported more than 22 practitioners to attend 45 programs, including Enlightened Society Assembly, Sacred World Assembly, Warrior Assembly, Shambhala Guide, Assistant Director and Meditation Instructor training. Applicants can receive awards until they have completed their program to become a Meditation Instructor or Assistant Director. We try to provide assistance to all people of color who apply for a scholarship. During the development stage many members of the community provided their support in establishing the scholarship.
In 2008, Alice Dan, then director of the Chicago Shambhala Center, said in a support letter, "In Chicago, we are solidly in favor of efforts to support diversity in the greater Shambhala sangha. This idea to establish a fund for People of Color is an excellent way to address a group who are currently underrepresented in the North American Shambhala centers and groups. The message sent by establishing the fund will support participation by racial/ethnic minority sangha members, far beyond the amounts of money to be donated. It shows that we go beyond "lip service" in our efforts to build a more diverse community, and that we value people of color moving into leadership positions. For these reasons, the Chicago Shambhala Center will be proud to serve as fiscal agent for the People of Color Fund. We will accept funds donated, maintain records and disperse funds to the programs where applicants have been accepted, as directed by the Governing Committee. We will keep administrative records of the People of Color Fund separate from our own center finances. In this way, we hope to support these efforts to increase diversity throughout Shambhala."
The Chicago Shambhala Center finance manager Ellen Schweri managed the fund for ten years, opening our account, keeping financial records, helping develop our bi-laws and distributing funds to the land centers. Recently, she helped make the transition from Chicago Shambhala center to the Sakyong Foundation as our fiscal agent.
Other members including Traci Yamashita, Estelle Schwartz, Cortez Rainey, Blessie Selvig, Nancy Grant, Marvin Robinson, Connie Brock, and Alex Halpern, Charlene Leung, Carolyn Mandelker, were active in the development stage assisting with proposal writing, developing policies and procedures, design of our website, and first publicity materials, fundraising and serving as Board members and also donate money or service. In later years, Laurie Lewey, Claudelle Glasgow, Margaret May, George Free and Peggy Stockholms have also actively participated during the ten years.
"I am certainly in support of a scholarship fund for People of Color. It is good that you have convened an initiating group to work on issues of inclusion in a sane and dharmic way. I appreciate the efforts you have all made and encourage all of us to continue to move forward."
~ Acharya Arawana Hayashi, New York City Shambhala Meditation Center.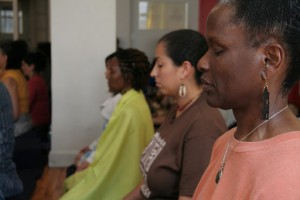 Our vision for initiating the awards is to remove the barriers that limit participation in programs, to increase the ability of people of color to participate in advanced Shambhala programs and enable them to further their practice and studies in Shambhala Buddhism.
The Scholarship Fund addresses two goals identified by the Diversity Working Group: 1) to reduce costs for attending programs for underrepresented members for whom tuitions are prohibitive, and 2) to develop a diverse group of teachers, MI's, guides, and leaders. We want to support the aspirations of people of color to take on greater responsibility in Shambhala leadership, teaching, and mentoring roles and increase diversity at those levels within our community.
If you are an MI or part of the administration of a local center we hope that will refer members to our website. We also hope that you will consider making a donation: spocsf.shambhala.org
~~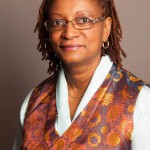 Mabinti Dennis is one of the founding members of the POC scholarship fund. She has been a member of the Toronto Shambhala Center for over 20 years. Mabinti is involved in the Black community where she is facilitating workshops for youths who are in transition from prison to school, community and home life.
Post Tags:
diversity
,
Enlightened Society Celebrates Diversity
,
people of color