Monday
Mandala Projects
PoCS: Creating Enlightened Society
The People of Color Scholarship Fund supports a warrior's journey
by Eugene Castillo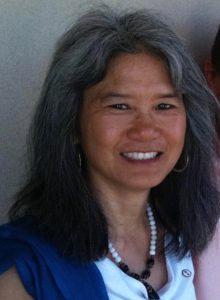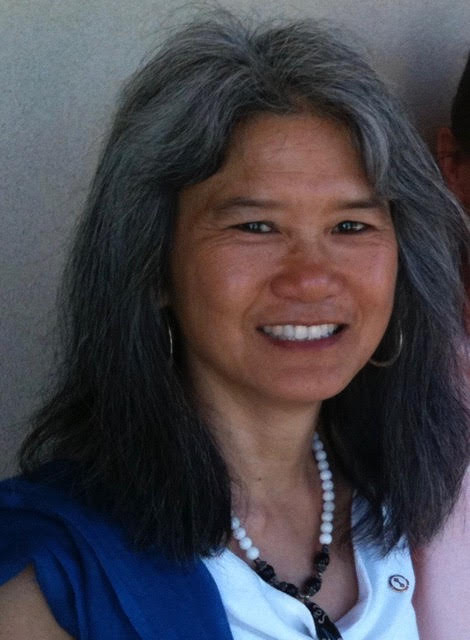 In July 2017, over 100 people gathered at the Berkeley Shambhala Center's large assembly hall with Acharyas Adam Lobel and Melissa Moore. Also present was Minister Jane Arthur, with shastris and senior students from Northern California as the Meditation Instructors, for an auspicious ten days of teaching, practice, and transmission. It was a celebratory moment for me as a person of color, and for the entire Shambhala community, because the first "Inclusivity Warrior," Shastri Charlene Leung, spearheaded the assembly by inviting everyone who had gathered from all over the country to touch into and feel their edges.
The shamatha/vipashyana practice, handed down from teacher to student for generations since the time of Gautama Buddha, does not numb or shield us from our experience of the world around us. Rather, it encourages us to deeply know our own suffering and its roots, and to cultivate the ability to rouse ourselves, to cheer ourselves up, and to touch into the joy and suffering of the beings around us. Some forty-odd years ago, Shambhala Buddhism's founder Chögyam Trungpa Rinpoche, in that very same room and building, might have told us that we can actually connect with our hearts and radiate outward, by seeing and knowing things as they actually are.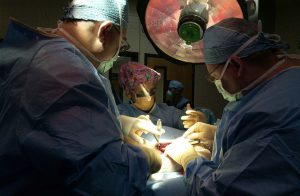 Ten years ago, I was at the top of the world – at least by the worldly standards of materialism. In 2012, the truth of suffering, impermanence, and death struck home when I was diagnosed with a genetic condition: degenerative disc disease. Permanent disability ensued. That diagnosis required two complete and profound cervical spinal fusions. They were eight-hour surgeries back-to-back. When I came to the Shambhala Center four years ago, all I could talk about was the physical pain. Two years ago, a neurosurgeon diagnosed them as "failed surgeries." By then, I had already completed my first two Shambhala Training weekends. I was in acceptance, but not without an awareness of both the physical challenges and triumphs that lay ahead. I continue to choose to travel down this path because the teachings have provided me a way to negotiate the sudden change in the trajectory of my "professional life," a way to work with physical disability and pain, and because so many of our members encouraged me, supported me, and assisted me in embracing the example of Marpa the Translator, who gladly undertook any obstacles in order to find his teacher.
At my local center, a beautifully crafted sign hung virtually hidden next to the entrance to one of the restrooms. It filled me with both hope and shame. It was the Shambhala People of Color Scholarship Fund poster. "Hope" because I learned that there might be help. "Shame" because the sign was so hidden – it resonated within me the old social patterns of suppressing my racial and ethnic identity. Accepting my disability, and yet believing perhaps I had much to offer, I quickly told those negative voices from my historical conditioning to be quiet long enough to experience a moment of egolessness, to respond to the invitation to ask for help, and to apply for assistance. It was a moment of both acceptance and humility, but it brought about great openness and joy at the retreat I was able to attend.
In response to the inspiration and openness I experienced during Berkeley's Enlightened Society Assembly (ESA), I was allowed to move forward to the follow-up stage of being a Shambhala Guide the day after ESA. I took my oath, received my authorization, and returned to my local center where I gratefully entered into the rotation for meditation instructors and Shambhala Guides at public sittings. I also have been privileged to lead our People of Color meditation group; moreover, I spearheaded the formation of a different affinity group for members of the LGBTQI+ community. Soon after, I was invited to join the Diversity Working Group for Shambhala International in the capacity of communications and publicity. The tangible and intangible benefits of attending ESA are innumerable, and my own personal practice has been deeply enriched and informed beyond measure. I feel the inspiration and commitment to travel more towards the teaching path, however that might transpire.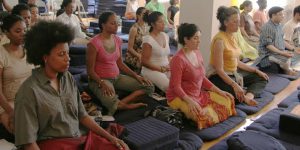 I am profoundly grateful for the presence and support of the Shambhala People of Color Scholarship Fund. I would like more people in our international community to know about this fund, to participate, and to contribute. The truth of impermanence beckons us all to do so: what happened with my health can happen to anyone at any time. However, as a person of color, I know it is accompanied by the long history of economic inequality in our country due to racial biases. In the rich heritage of our Buddhist teachings, it is said that the giver is the receiver and the receiver is also the giver. In exchanging self for other – a lifelong path – may all Shambhalians "help dispel the endemic degradation of this time." May sentient beings everywhere benefit from our practice of generosity. May all see the Great Eastern Sun of Shambhala.
---
Eugene Castillo is a gay man and a member of the Los Angelels Shambhala community. He is a classical musician and a member of the Diversity Working Group.
---
Editor's note: click here to learn more about Shambhala's People of Color Scholarship Fund.
Post Tags:
diversity
,
people of color
,
social justice