Sunday
Featured Stories, Mandala Projects
Naropa and Education for Gross National Happiness
Jennifer Holder interviews Naropa University professors Acharya Judith Simmer-Brown and Richard Brown about their work in Bhutan.
In recent years, the deep connection between Naropa University and Bhutan has led to an ever-growing relationship, and four members of Naropa University's faculty have recently attended a workshop in Bhutan designed to help overhaul the Bhutanese educational system.
This winter, His Excellency Jigme Thinley, the prime minister of Bhutan invited Richard Brown, who is a contemplative education professor, and Acharya Judith Simmer-Brown, a religious studies professor, to participate in a workshop called "Education for Gross National Happiness."
This conversation, recorded at KGNU studios in Boulder, is far-ranging, including what it's like to be in a country that values happiness above all else, approaching diversity in a Buddhist country, the personal and social value of contemplative education, and how education can help a culture cultivate an intelligence that appreciates traditional values while integrating technology into their way of life.
Download Listen to Interview
__________________________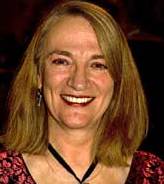 Judith Simmer-Brown has been a core faculty member in Religious Studies at the university since 1978. She lectures and writes on Tibetan Buddhism, women and Buddhism, Buddhist-Christian dialogue and American Buddhism; and is an Acharya (senior dharma teacher) in the Shambhala Buddhist tradition. She is on the Board of the Society of Buddhist-Christian Studies and a member of the Lilly Buddhist-Christian Theological Encounter. Her books are Dakini's Warm Breath: The Feminine Principle in Tibetan Buddhism (Shambhala, 2001), and with Brother David Steindl-Rast, et. al., Benedict's Dharma: Buddhists Comment on the Rule of St. Benedict (Riverhead, 2001).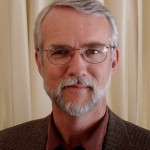 Richard C. Brown founded the Contemplative Education Department at Naropa University in 1990. The department adapts wisdom, compassion and skillful means drawn from Buddhist and holistic education traditions to non-sectarian teacher education. Its programs include a BA in Early Childhood Education, a fifth-year state teacher licensure program and a low-residency MA in Contemplative Education. After teaching public elementary school, Richard taught seven years during the 1980s at The Vidya School, a Buddhist-inspired K-12 in Boulder. Since then he has been involved in the formation of several contemplative schools, has helped develop Buddhist rites of passage programs and has published a Buddhist view of child and adolescent spiritual development. Richard has mainly written on various areas of contemplative teacher education including emotion, awareness and observation.
Post Tags:
Bhutan
,
contemplative education
,
Naropa University