Wednesday
Community Articles
A Garden of Roses for Our Princess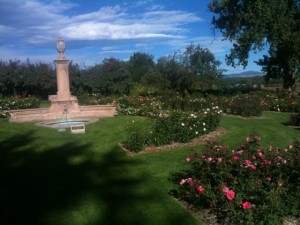 By Lois Lungta, for the column Tracking Jewels.
As soon as I sat down beside a lake to write about our new Princess, I heard a father call out.
"Do you want to go see the rose garden?" I looked over to witness a four year old girl jumping up and down, her long black hair bouncing in perfect cascades. This response spoke louder than her emphatic "Yes!" and I thought to myself, what a moment of feminine style. As the girl ran to take her father's hand, he was explaining, "It's perfect for a girl, with a fountain and everything."
This caused me to look at myself, a young woman fawning over a royal birth, who has chosen a garden and a lake to sit beside and write about it. Ultimately none of us are very different, but there is a certain quality to being a woman.
Even in an era that still ripples with the world-changing effects of women's lib and feminism, even in a country that holds powerful women to men's standards, and even amidst capitalism's all-pervasive and masculine drive for accomplishment and accumulation, we all know that a little girl will love to view a rose garden. That she will linger over the smell of roses longer than a boy, and bask in the quiet, gentle trickle of a fountain while her brother may only be as entranced by a waterfall.
I'm generalizing, of course, and our experience is full of luminous examples of the refined sensitivity of men. But there is a small shift, a gentle emphasis, when we are born into the bodies of a gender.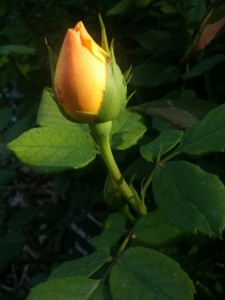 I am imagining the way we will fawn over our new Princess' dresses, admire the braids or cascades her mother arranges in her hair, and look for a certain kind of shine in her eyes that tells us she is pleased. Even if she is shy, we will know. Even if she does not reach for a doll we hand her or hides behind her mother's skirt, when she peaks back out at us, we will know if she is pleased. It's all in her eyes and the purse of her lips. And if we see a glean of teeth and the slight bounce in her hair as she lifts on her toes or even does a little twirl, we will feel blessed.
When we sincerely witness our experience of appreciating beings who have taken female human birth, there is this quality in little girls, and in women, that inspires us to reach out with beauty. Sometimes it seems that it is the only thing we can offer. We sense that she sees through our accomplishments into the heart that motivates them. We feel our tenderness and our vulnerability as we appreciate her elegance, her poise, her genuineness. So we want to surround her in symbols that express her own beauty, and our desire to relate with it.
Some of us grow gardens and bring bouquets. Others cook meals she can luxuriate in. A few create works of art or poetry, and we find that there is nothing more sensually pleasing than offering these expressions of creativity to her.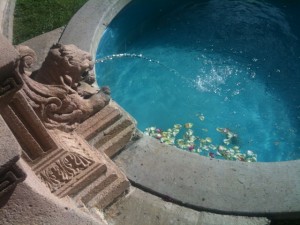 This is simply because that woman we are admiring, loving, and appreciating will smile and — if she is indeed a kind and gentle soul – will accept the gifts as products of our hearts and our minds. They themselves are a form of our speech. All she has to do is see our sincerity in the giving, and our intention behind the form.
We could be telling her a lot through our seasonal selection of bloom. We could be nourishing her in a certain way with the blend of spice. And the moods we invoke and make permanent in our art can dance around her sense perceptions to help her inhabit her world fully.
We can surround our Princess in beauty.
It's done so simply – all we need to do is bring the richness of our Shambhala Kingdom to her. A blade of grass could thrill her if we teach her how the root can taste like watermelon, and how if we place it between our thumbs and blow, it will squeal.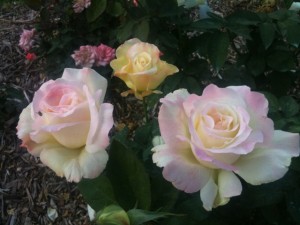 Ah, what richness we Shambhalians could experience through making offerings of the phenomenal world to our dear and already immensely beloved Princess. She can bring us into the magical world of childhood, of growing up, as we watch her in her process of discovery.
So, loving sangha, as we appreciate the beauty of mother, father, and child – of Grandmother Lady Konchok and Grandfather Chogyam Trungpa Rinpoche, of His Eminence and the great and powerful Ripa clan – let's return to how we, ourselves, as children loved blowing dandelion seeds and bubbles and letting the breeze twirl our skirts or jackets and flick hair around our faces. Let's rejoice in witnessing our Princess' childhood and let ourselves be taught by it.
For we do not know who has been born into our midst, and however we speculate, we cannot know who she will grow up to be.
Post Tags:
Lois Lungta
,
Mukpo Baby News
,
Tracking Jewels