Monday
Community Articles, Featured Stories
Dawning Delegates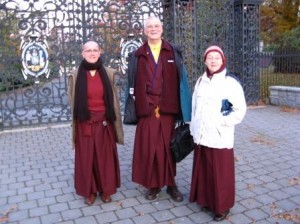 By Lois Lungta, on-the-scene blogger in Halifax
On my second trip to the lobby this morning, I encountered the delegates from Gampo Abbey. I have always thought of my pre-dawn waking habits as weird, or unconventional, but upon encountering cheerful faces and maroon robes at that hour, I realized that I have monastic sleeping patterns. When I declared this to them, I received a warm welcome to swing on by Cape Breton.
This is the second offer of hospitality I have received from power spots in our mandala. At the dance party on Saturday night, one New Yorker turned Mexican offered her sangha's homes and meals if I would travel south and write the story of dharma finding its way in Mexico. Our stories are endless and fascinating.
Revving Up for Congress
Last night my roommates shuffled into our room around 1:00am, rousing me with their grunts of relief that their work was done. I say grunts rather than sighs, as they are men who contributed their muscle to the arranging of rooms, the moving of furniture, and to the general setting of our stage for the next couple of days. It was a skeleton crew who worked far into the night, and who worked their muscles into wet noodles. Even President Reoch was up and among them, apparently exuding his everlasting good cheer as he tossed cushions onto the floor.
What an array of faces and accents, activity and life stories. The atmosphere at the Gesar Trakpo Abhisheka this weekend felt so open, and also so grounded in our goodness. I anticipate that congress will carry this spirit into whatever arises, and we can celebrate inspirations and challenges alike.
It's funny how a little comment from an Acharya can set your mind rolling. Last night, I entered the Lord Nelson with Acharya John Rockwell and we rode up the elevator together. When I inquired how the Abhisheka was for him, he remarked that "It was a long day at the office." This struck me as relevant not only for a person who's livelihood is teaching the dharma, but for all of us. Because when we receive these blessings and some realization begins to bloom in our being, that's when it is time to go to work expressing this wisdom to the world.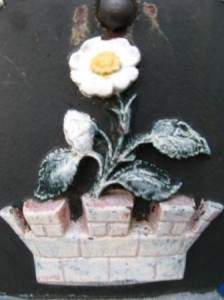 Tune in Shambhala!
As I look forward to today, I prepare myself for a new excursion – applying social media to engage the sanghas in what's happening. Since it is the first time out the gate, there will be hiccups and errors, impromptu experiments, moments of creativity in problem solving. But I am immensely excited about it. So tune in Shambhala – we're coming to you live from Kalapa. Let the day begin.
Post Tags:
Celebrating Community
,
Lois Lungta