Sunday
Community Articles, Featured Stories
Dreaming Shambhala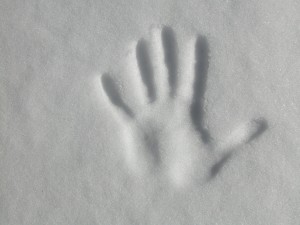 By Lois Lungta, on-the-scene blogger in Halifax
I awoke this morning contemplating dreams. The ones I had awaken from, the ones I live, the ones that guide my life and my choices. Dreams are like navigating with an internal compass – the little piece of metal deep within us. When our directional arrow is aligned with it, we feel well-being. We can relax and act.
But navigation is more complicated than that. We read our environment, we read the constellations, and that influences our direction and how we deal with obstacles. This is why our dreams are not set in the sky as predictably as the North Star. If we followed a linear direction towards them, whoa Nelly, the insurmountable things we will face. So it strikes me in general that the heart of this dreaming metaphor is that dreams are constellations in our mind's sky, revolving, dipping below the surface, only to reign prominently in our view once again.
The word dreaming has two major references: the images, characters, and scenes we witness in our sleep; and the aspirations we make for our lives. I say this because my dreams were infused with the presence of my sleeping roommates. And yet there is a sense of outcome, of accomplishment in the peaceful intimacy that I rested in all night. I awoke with the sense that this feeling was a key that would unlock activity. So it strikes me that the inner states reflected to us through our sleeping dreams are the outcome that results in our lives. I'm not referring to any Buddhist doctrine here, just the combination of my peacefully intimate state of mind this morning with the sense that it will lead to things getting done.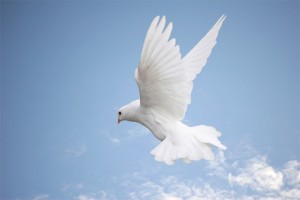 The Dreams of Shambhala
This connection between types of dreams, embodied in the use of the same word, leads me to contemplate the core of the Shambhala teachings – the lack of separation between our inner state and our experience in the world, between being an individual and being a part of society.
Once we've been hanging around our local Shambhala center for a while, and have engaged in the practices – any of them – we have all found ourselves contemplating our surroundings. This sense of relationship is profound, and it is always profound – not just when we first begin to lift our gaze. The affection I feel for objects (what a terrible, mechanistic connotation that word has) has always had a jolt of wonder to it. The affection I feel for people, on the other hand, seems to have a ring of panic that is a vibrant reminder that I am alive.
We are a community of practitioners, which means we have personal and worldly practices. And as Shambhalians we share a common dream: to be and act in ways that benefit our surroundings. Sometimes, when I walk down the crowded insanity that is a Manhattan street, being of benefit seems overwhelming. I frequently wonder if I am up to the task – if Shambhala as a whole is up to the task. This morning I was sitting in the Public Gardens and this sense of challenge arose. We are gathering our community to nourish our hearts and minds, to face inspirations and issues together, and to align that compass arrow with our compassionate dream of enlightened society. The sad feeling of overwhelm engulfed me, and then I noticed that the orange hue of the rising sun was coloring the pigeons' wings as they flew around me. And it struck me. We're actually not overcoming anything. That feeling of the endlessness of samsara, and the extent to which beings are enmeshed in it – is a nightmare that is relieved by the elements of our world themselves. The earth's display is an endless source of goodness, and all we have to do is refer to it. Point it out. Relax and spread our reach to embrace it.
Our dreams are just as natural. We are human, born from earth, and the eternal youthfulness of growing up is in our genes. So the dream of enlightened society is just as natural. We can relate to it just as peacefully as we recall our dreams when stirring in bed in the morning. It strikes me that the real challenge of accomplishment is lining up that directional arrow and facing the direction we want to head. From there, we can align all those individual compasses of community with the grand Shambhala compass. And only then are we poised to act.
The connection we feel, which underlies all the colors and styles and events we encounter in our daily lives, is elemental and magnetic. Having dreamt of a profound intimacy of the heart that brings tears to my eyes to write about, there can be no holding back. There can be no selfish grip on the delicate feather of intimacy. Pinched lightly between two fingers, I hold it up to catch the morning light.
Post Tags:
Celebrating Community
,
Lois Lungta