Monday
Dharma Teachings
Less Like School, More Like Life
This is the fourth in a series of articles by senior Shambhala teachers invited to share their personal impressions of the Way of Shambhala curriculum. Thanks to Jim Northcote of Kootenay Shambhala Centre for creating this series.
By Henry Chapin
When Sakyong Mipham Rinpoche was developing the Way of Shambhala, he told the group of acharyas designing the curriculum that he wanted the classes to be "less like school and more like life." By that he meant that the material should relate directly to everyday life experience. He wanted teachers to address what people are most concerned about in their local communities (e.g., the environment, livelihood, parenting) and weave these issues into the Way of Shambhala classes. He also wanted participants to be fully involved in the classes, rather than passive listeners.
The Sakyong has said that the classes should be "more than just a talk." The Way of Shambhala should be an opportunity to "experience manifesting enlightened society," in which the communication between and among teachers and participants is open and genuine.
Since Shambhala Buddhism teaches that all beings possess inherent wisdom and basic goodness, the Sakyong has asked teachers to help students discover and express this for themselves, rather than acting as "talking heads" with all the answers. This has meant creating opportunities for participants to dialogue with each other, rather than having teachers leading discussion groups, as well as encouraging contemplative practice and providing time to socialize together.
The Sakyong also felt that this new program was an excellent way to grow our community mandala and influence both local and global development, leading to the creation of enlightened society at every level from the domestic to the international.
The material presented in the Way of Shambhala is based on the Shambhala terma ("treasure") teachings that Chogyam Trungpa Rinpoche received. The Sakyong has said that this terma is the key to bringing ultimate wisdom down to earth, for our moment in history, when it is most needed.
Teaching the Way of Shambhala has been a very liberating experience. I have learned much from the students, and they seem to very much appreciate the opportunity to participate fully in the classes. We are creating an environment of mutual support and discovery.
As a recent graduate of the Way of Shambhala I told me: "These teachings have shown me how to touch the issues that are closest to my heart, and have given me the understanding and compassion to deal with a world filled with fear."
_______________________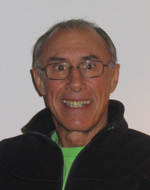 Henry Chapin is a senior student of Chogyam Trungpa Rinpoche and Sakyong Mipham Rinpoche who has taught extensively in Canada, the United States, South America, Australia and New Zealand, including all levels of Shambhala Training and a variety of advanced programs. He is a guest faculty member with the Mukpo Institute at Karme Choling and was recently appointed a shastri by the Sakyong. He lives in Ottawa where he is active in prison outreach and hospital chaplaincy work.
Excerpted from: Kootenay Shambhala Blog
Read other articles in Senior Teachers of the Way of Shambhala series.
Post Tags:
Henry Chapin
,
senior teachers on Way of Shambhala
,
Way of Shambhala