Sunday
Community Articles, International Programs
Lonely Together: The ROW Sangha Gathers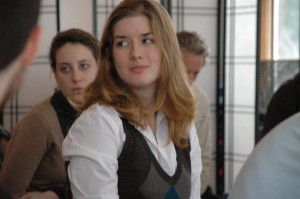 Gordon Shotwell describes the first annual gathering for graduates of Rights of Warriorship.
"The nature of the ROW sangha is that we are committed to respecting one another's capacity to be lonely."

-Corey Kohn
For more than twenty years, Rites of Warriorship (ROW) has been the entry point for young people into the adult Shambhala world. ROW is one of the most intense and profound programs offered in the Shambhala mandala. The program is only available to young people and is also the only secret program which exists outside the auspices of the office of practice and education. As a result, the paths of practice available to ROW graduates cannot really recognize the experience and training which they have received. Sometimes people go through the Sun Camp and ROW path and come out of it with enough inspiration and meekness to persist and find a path of practice within Shambhala, but more often than not people finish ROW and then feel fundamentally out of place and alien outside of the Sun Camp mandala.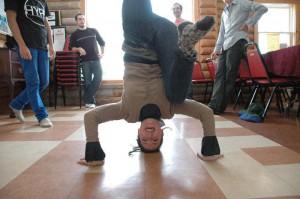 This alienation could take the form of having to talk to twenty of your parents friends who think you are an emanation of your father. It could take the form hearing a Dorje Kasung derisively tell you that Encampment is not Sun Camp. Or it could take the form of looking at the Shambhala practice path and seeing that your training is not even listed. The root of the problem however is not the obstacles themselves, but the fact that we have asked ROW graduates to face those obstacles alone. When ROW graduates hit these bumps in the road, there hasn't been any way to renew their inspiration, or any mechanism to rectify the problem.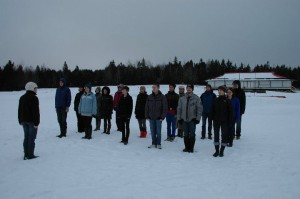 The motivation for the ROW bridge program, which took place at Dorje Denma Ling (DDL) this winter, is that ROW graduates are a sangha, and that we need to start acting like one. Twenty-five people of all ages and practice backgrounds came to DDL on New Year's Day to practice and study together. What differentiated this program from other programs for Shambhala youth was that this program was conceived of, organized, and taught by second-generation sangha members. Alexis Shotwell and Corey Kohn, the two teachers for the program, were able to speak from their direct experiences of participating in the Rites of Warriorship, and of joining that experience with an adult path of practice. The fact that we all had the same basic experience, and that we could trust and connect with one another based on that experience, allowed the program to be extremely touching and challenging. The ROW sangha feels like family, and this felt like coming home.
The Rites of Warriorship bridge program will take place annually in Colorado, Nova Scotia and Europe.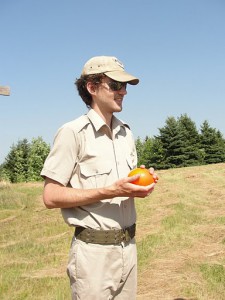 _________________________________
Gordon Shotwell is the regional chair of the Shambhala Sun Camp Leadership Group. He did ROW in 2000.
Post Tags:
children and families
,
Dorje Denma Ling
,
Rights of Warriorship
,
Sun Camp