Monday
Arts and Poetry, International Programs, Southern States
Miksang with Incarcerated Youth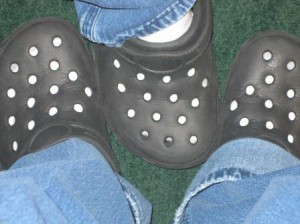 Jake Lorfing describes his adventures and shares photos from teaching contemplative photography to teenagers.
We didn't know what to expect entering the Gardner Betts Juvenile Justice Center to meet the eight girls, ages 14-17, who had signed up for a weekly Miksang Photography class. Four volunteers from the Austin Shambhala Center, background checked and fingerprinted, deemed acceptable by the state of Texas to work with juvenile offenders – what had we signed up for? How would Miksang, the art of synchronizing body and mind in this present moment through photography, work with young people who had failed on so many levels, and were imprisoned in a tightly programmed local unit, in hopes of avoiding incarceration in a state facility?
The answer to that question, simply stated, is "amazingly well!" The girls, the staff, and we volunteers are all having a wonderful time. We've complete three of five scheduled weekend sessions, and the girls are taking photographs that reflect a mindfulness and appreciation of their institutional environment, almost inch by inch! Continue on to view the girls' photographs.
Click here to see a gallery of their photos.
We meet in the girls' living quarters, a large dayroom with bathrooms, sleeping cells, and time-out rooms around the perimeter. My first thought (admittedly, not my best) on arriving was, "what is there to photograph here?" Heavy steel doors, green industrial carpet, concrete block walls, plastic furniture, the few outside windows placed high and offering no outside views – in short, this is a prison setting with some posters, books, and a few stuffed animals around reflecting the residents' ages. I was doubting the magic of Miksang. We had purchased, through the generosity of many donors, ten new point and shoot cameras, and after a short slide show and talk on presence, appreciation, and photography, the girls were each given a camera and instruction in its use. In the first two weeks, it seems the girls have photographed almost everything in their quarters, from clothing to toilets to dust bunnies, and have had a wonderful time doing it – the room echoes with their questions, exclamations, and laughter. In the third week, we scheduled time in the gym, allowing them a new venue and much more open space for their curious and eager minds. What fun!
Each week, we download and show the photos taken in the previous week. As many of the photos are abstract (the color, surface, light, space, and dot in space assignments of Miksang Level I) there is much discussion and guessing at "what's that?" The girls are eager and pleased to see their photographs. At our final session, we plan a presentation, hopefully with parents and guardians present, to present some large mounted photos taken by the girls. These photos will then be displayed in the facility, and possibly auctioned at a later fundraiser for Gardner Betts. The girls each receive prints of a few of their photos, and will receive a CD of their images to take home upon release.
To paraphrase the recent movie, "These kids are alright!" Next up: working with the boys!
________________________
Jake Lorfing is a former director of the Austin Shambhala Center, and now teaches Miksang in Austin and around Texas.
Post Tags:
miksang
,
prison dharma
,
Shambhala Art
,
youth