Sunday
Arts and Poetry
Blue and Gray, Sea and Fog
March is Shambhala Arts month, and the Shambhala Times is celebrating with articles from community members about creative expression. Today's submission comes from Miksang teacher Hiltrud Enders of Dusseldorf, Germany (Translated by Susanne Lück).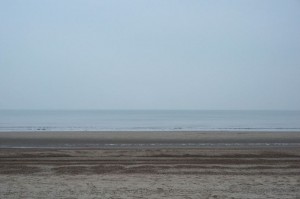 "Tomorrow we will have a nice last walk on the beach," I think and try to reconcile with our all-too-soon journey home. Recreation has just begun to work. There have been many hours outside, far away from the computer. There have been marches through the sand making our heads empty, our conversation airy, our words few. The sea is calm these days. The sunny, windless weather lets us feel the spring as early as February. Again and again I stop, collecting shades of blue. I like when there's just water and sky. Sometimes the horizon is crystal clear, then again it is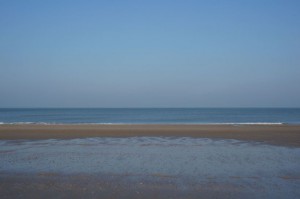 hard to make out at all. It's worth a closer look. In Miksang photography we call that a "motif": looking at and depicting the same, unchanging thing. It may be the view from my window each morning, or the view of the sea when I arrive. I also like to abandon it. Keeping to a strict concept is not important to me. People do funny things at the beach. The space invites us to play.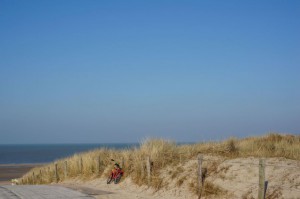 On our last morning, I take one look out of the window and know that everything will be different today. When I arrive at the sand dunes, I hardly can see the stairs leading towards the seashore. The intense blue from the past days has turned into the dainty grey and white of a thick fog. From the wall of fog, a cheerful man emerges with a dog. "In an hour, the sun will come through and the fog will show itself in all its beautiful layers," he announces. As if to clarify, he puts his finger on the glass wall of a beach restaurant and draws a wavy line that immediately freezes.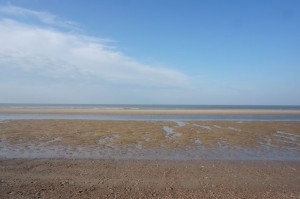 My camera can hardly focus in this heavy mist. Nevermind. From not too far, a runner appears. Encounters now seem strangely personal. I chat with a man hiding inside a huge hood. His chair, easel, and ready-mixed colors stand untouched. "My motif has gone," he says. Yesterday he started painting the beach. When I come back a while later, he is painting again. He simply turned around to face the town. He paints the houses and the reddish brown winter sea buckthorn in front in aptly beautiful colors. "I just added a bit of white," he says. "Yesterday the sea buckthorn was freezing white." He chooses vibrant colors for the houses, just as they will look once the sun chases away the fog. Unfortunately, we do not experience this dissolution on the beach, but on the highway. Suddenly the sun breaks through and the view is clear again.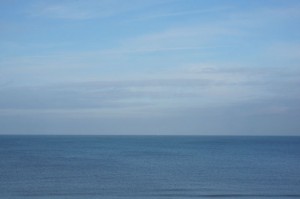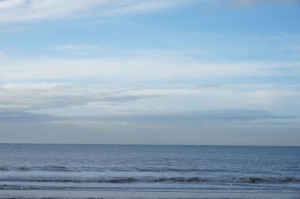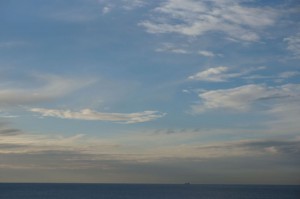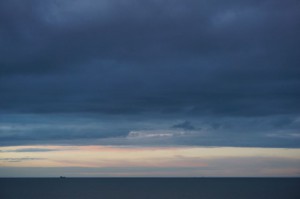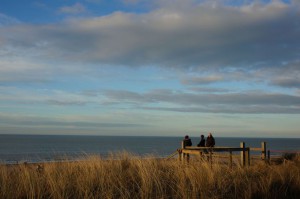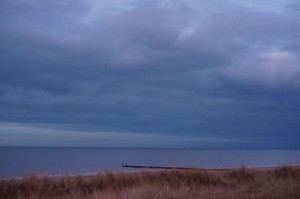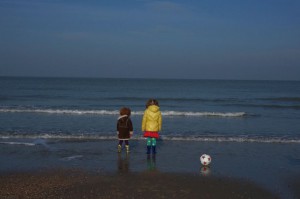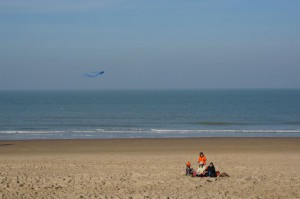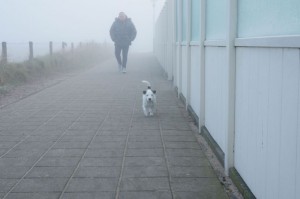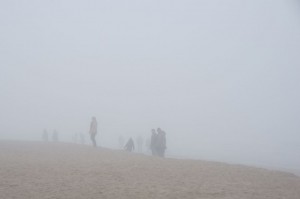 ~~
More on Miksang: The Miksang Institute has just posted a new video of comments by some of its Institute Summer Intensive participants speaking about how Miksang has affected their experience of seeing in their day to day living, and their approach to artistic expression altogether.
~~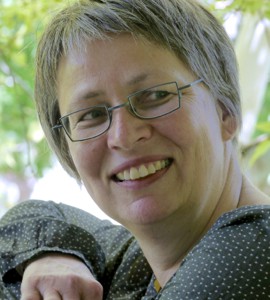 Hiltrud Enders is the Miksang Coordinator for Germany. She has completed the course of study developed by the Miksang Institute, and and also attended a five-day Teacher Training workshop offered by the Insititute in July, 2012. She also attended further Teacher Training in June, 2014 in Boulder, Colorado. Hiltrud speaks both German and English. 
Post Tags:
miksang
,
Shambhala Art
,
Shambhala Arts Month